If you are trying to get healthier this year, then you are likely looking for ways to include more vegetables in your diet. Here are 25 Delicious Spinach Recipes that are sure to make everyone in your family love eating spinach this year. Not only are they delicious, many of them are super easy and inexpensive. Spinach is a great inexpensive vegetable that is versatile in everything from breakfasts to appetizers or main dishes. These recipes have great options not only for the sophisticated taste of adults, but the picky eaters in the family as well.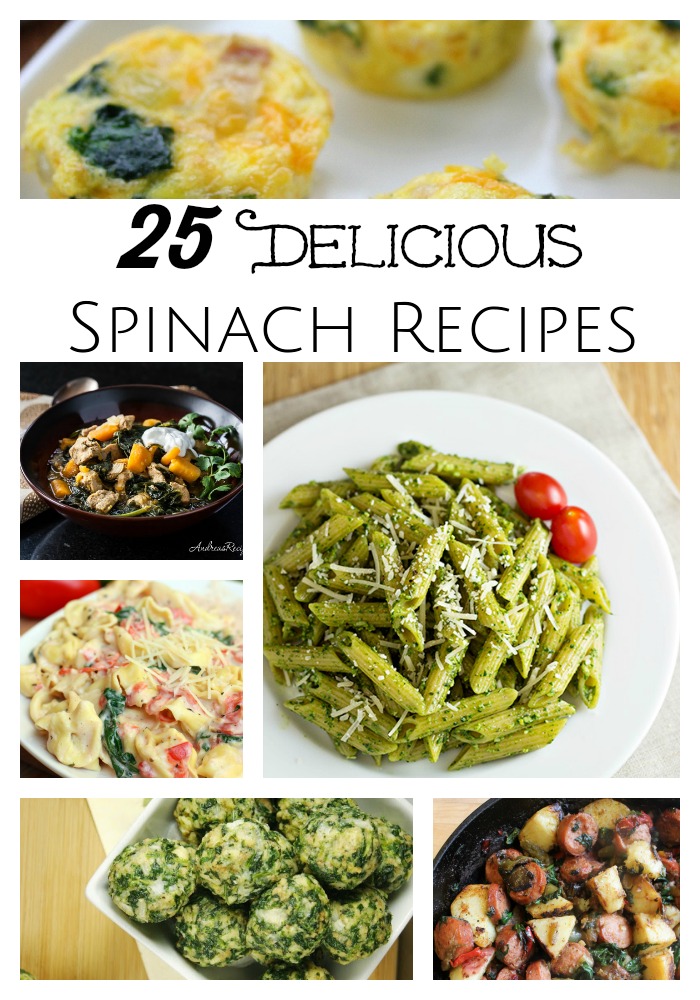 25 DELICIOUS SPINACH RECIPES
Enjoy some or all of these delicious spinach recipes this year in your new healthy eating plan. Rich in vitamins and cancer fighting anti-oxidants, these recipes are sure to please everyone on your list.
Thank you to Katie Hale for sharing these recipes!