Everyone knows that salsa makes a great snack or appetizer and when it is homemade it is even better! But you can also make homemade salsa recipes which are heartier and add some extra protein by including black beans in your salsa. Besides serving it with tortilla chips for your next get together, this Black Bean Corn Salsa works great for almost any dinner. Serve it over your favorite fish, as a side dish with chicken or to add extra flair to Mexican dishes like burritos or tacos. Making this corn salsa is easier than you think!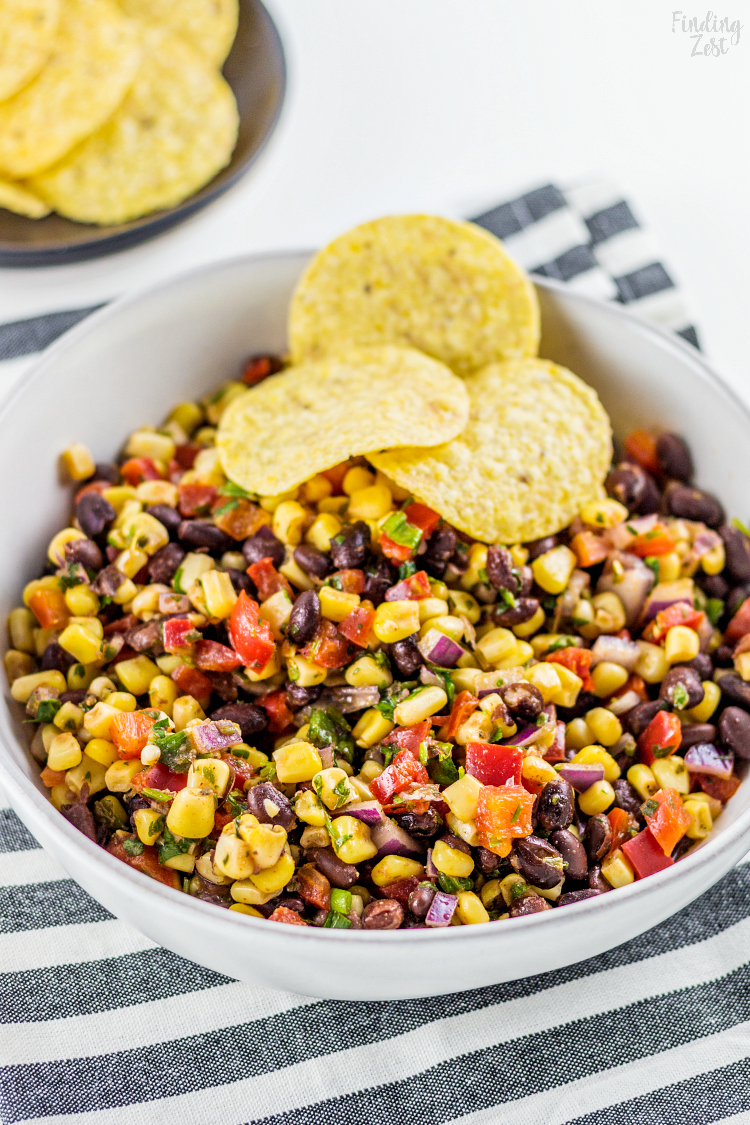 Who doesn't love the combination of black bean and corn? If you love it as much as we do, be sure to check out this recipe for black bean and corn salad, and this taco soup recipe. If you love some more traditional black beans, try these Mexican Black Beans as a side dish or topping for your favorite Mexican dishes!
Ingredients for Black Bean Corn Salsa
To make this black bean and corn salsa you'll need a combination of canned, dried and fresh ingredients. You can change things up a bit to add your favorite salsa ingredients such as diced red bell peppers or swap out fresh Italian parsley if cilantro tastes like soap to you!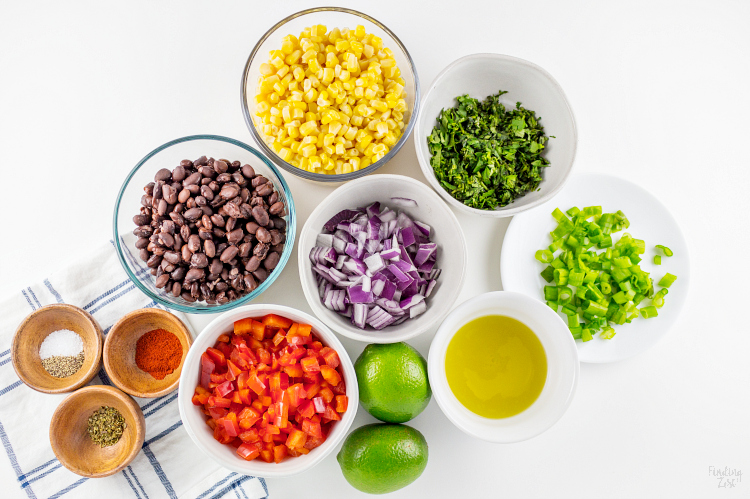 Using fresh ingredients where you can is what makes this salsa amazing. Freshly squeezed lime juice for example is not an ingredient to be skipped! If you happen to have some fresh corn on the cob you can include instead of canned, go for it.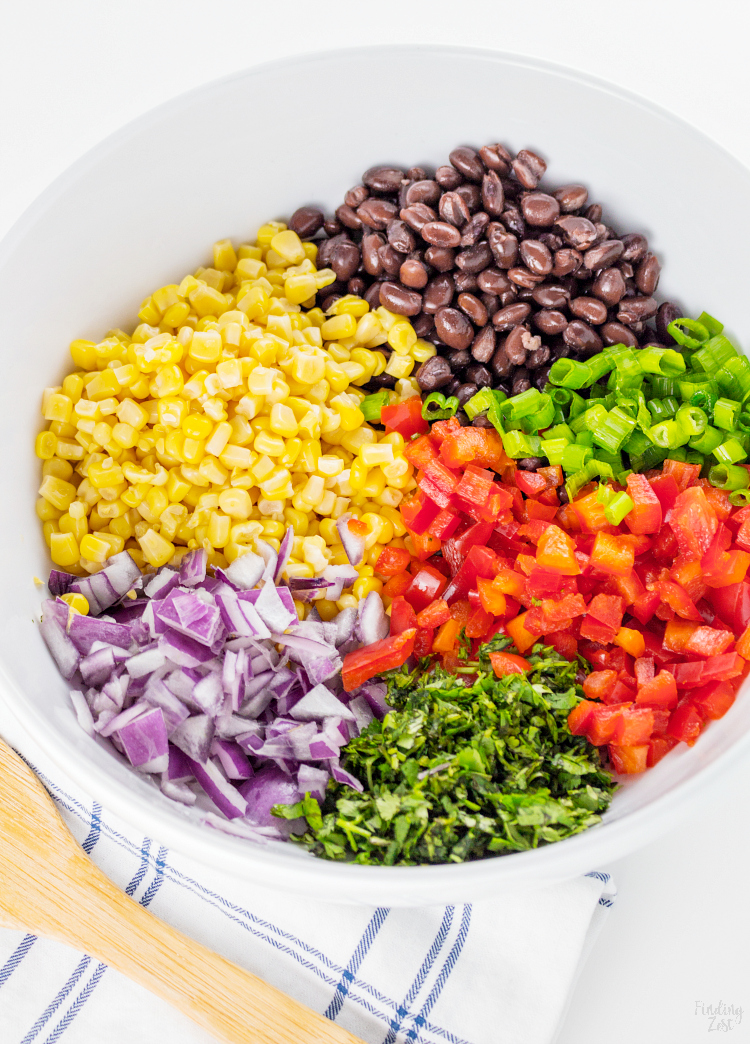 The ingredients for this black bean and corn salsa would also make a great side salad.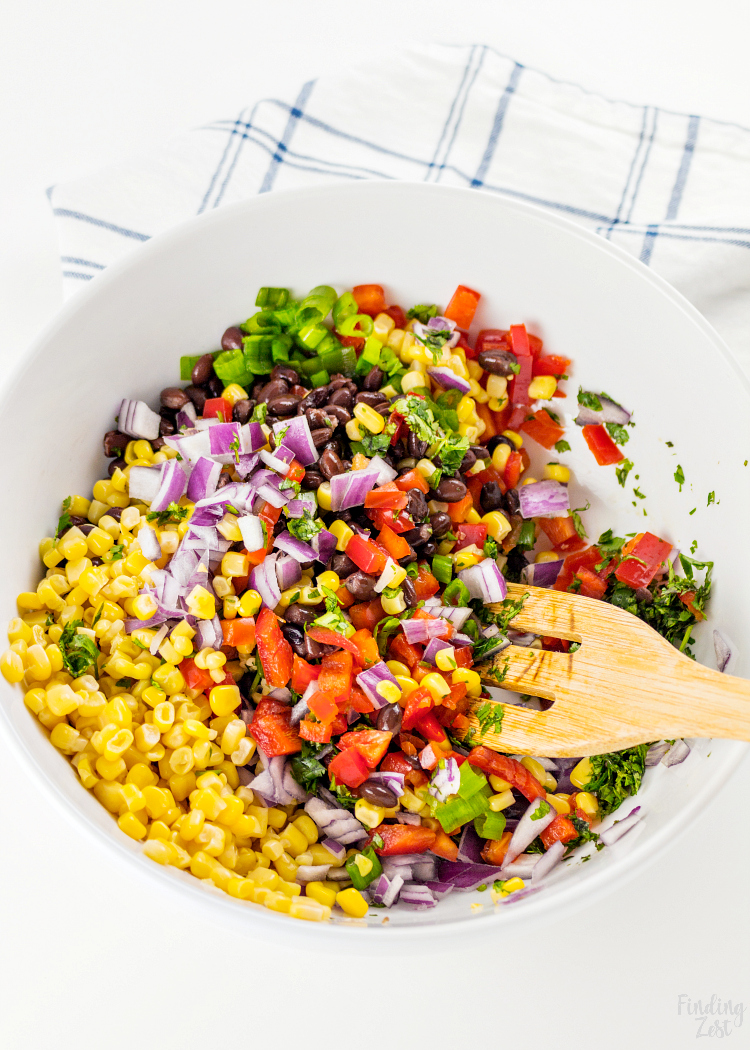 Who can resist this rainbow of colors on their plate?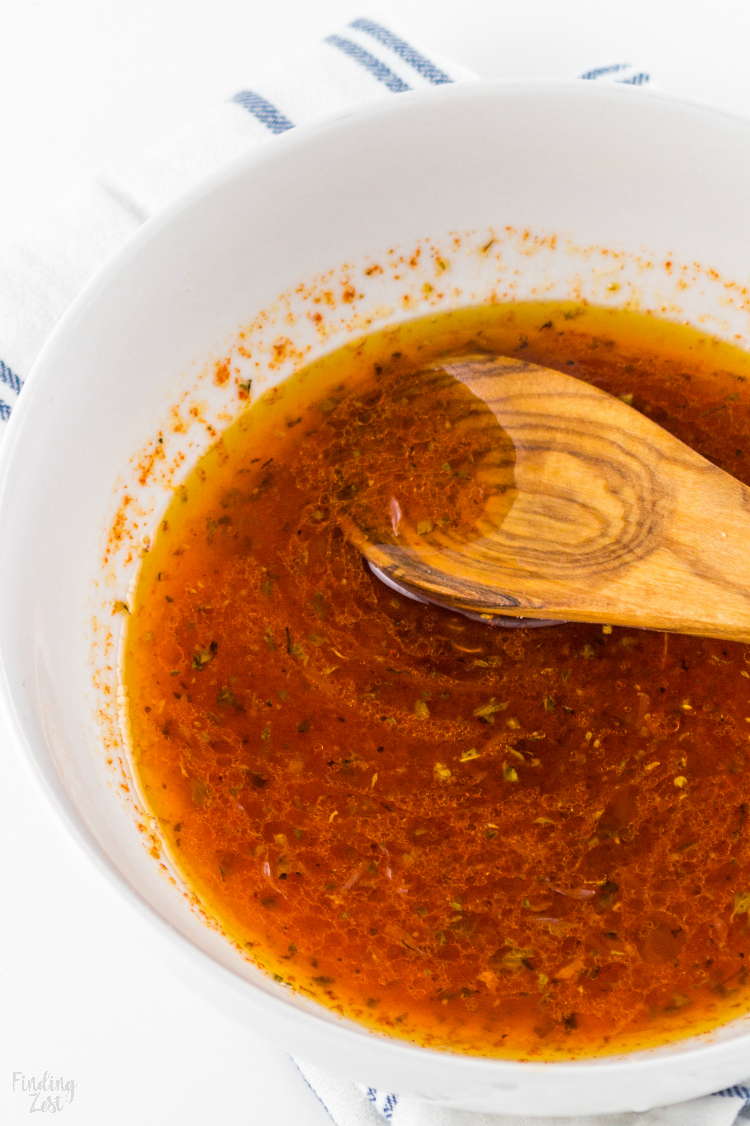 How to Make Black Bean and Corn Salsa
This salsa recipe is easier than you think to throw together! Chopping a few fresh ingredients, opening a couple of cans and whisking together some olive oil, lime juice and spices together is all it takes to make this crowd favorite.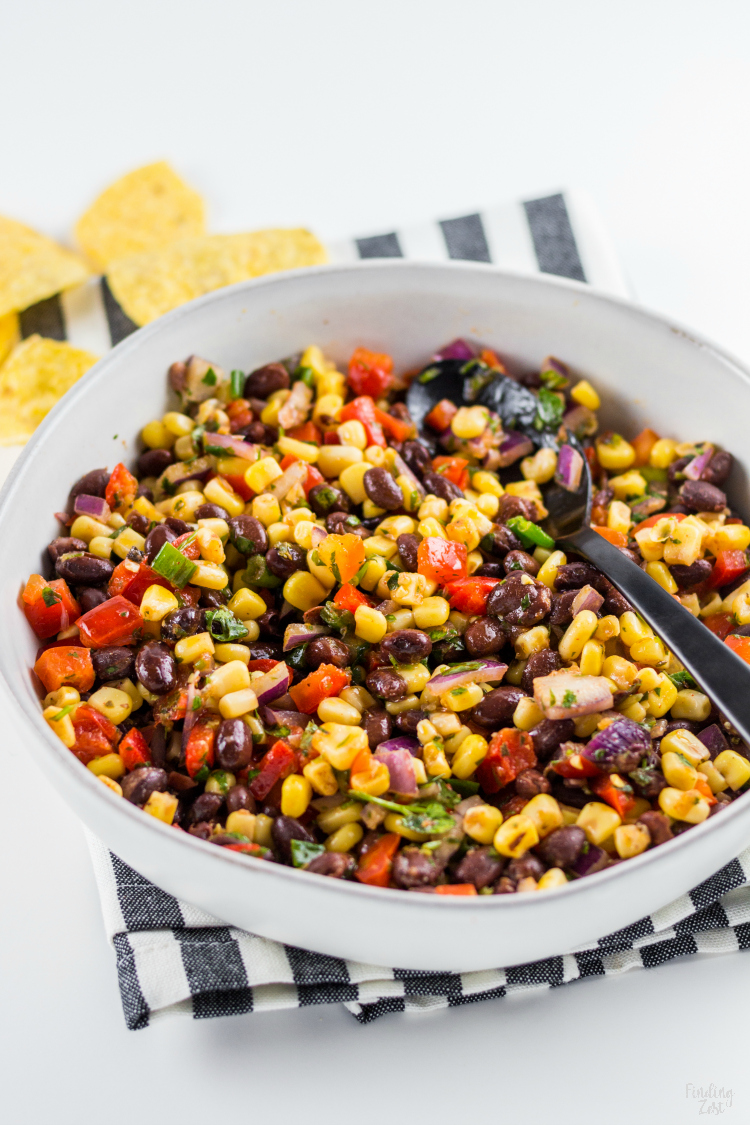 Just be sure to prepare it at least an hour in advance to give the flavors a chance to meld!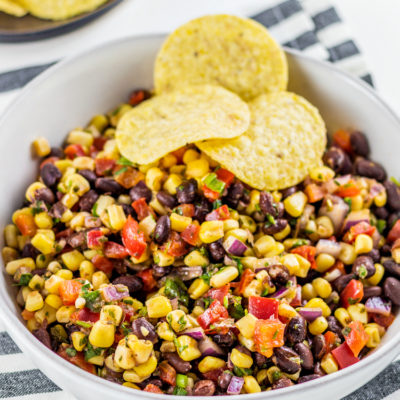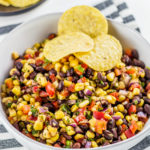 Black Bean Corn Salsa
Ingredients
1

can

15 oz black beans, drained and rinsed

1

can

15 oz corn, drained and rinsed (or 2 cups fresh corn kernels)

1/3

cup

chopped red onion

1

red bell pepper

chopped

3

tablespoons

chopped scallions

1/4

cup

chopped cilantro

chopped

2

limes

juiced

1/4

cup

olive oil

1/2

teaspoon

dried oregano

1/2

teaspoon

smoke paprika

salt and pepper to taste
Instructions
Stir together black beans, corn, red onion, red pepper, scallions and cilantro in a large bowl. Set aside.

Whisk lime juice, olive oil, dried oregano, smoked paprika and salt and pepper in a medium bowl until well combined.

Pour liquid mixture over salsa and mix thoroughly. Add additional salt and pepper, to taste if desired.

Cover and refrigerate at least one hour before serving.
This corn and black bean salsa can be whipped up with just 15 minutes of your time. So what are you waiting for? It is a great addition to any party or gathering, including as game day food!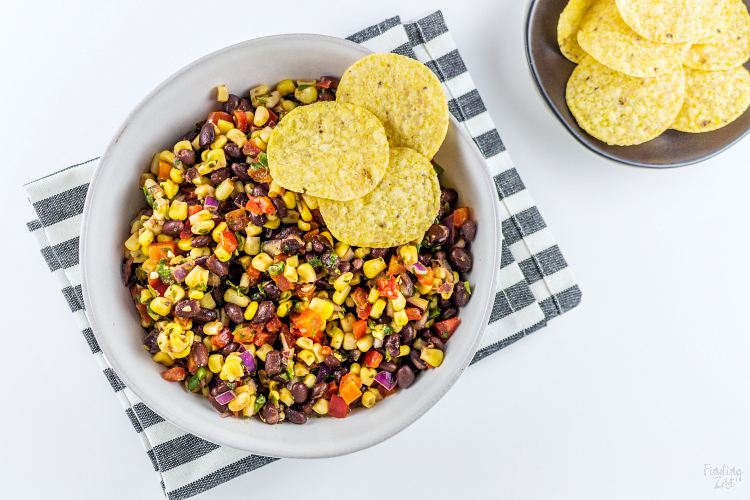 Dig in!