Blueberry season is here! I love this time of year when sweet blueberries are available at amazing prices. I like to stock up in bulk from my local warehouse club to make everything from blueberry pancakes to
blueberry sauce
to blueberry muffins. So good! But last week I made this amazing blueberry buckle recipe. It is essentially a blueberry coffee cake made from scratch with a streusel topping and bursting with blueberries. My family loved this blueberry buckle so read on to learn just how to make it.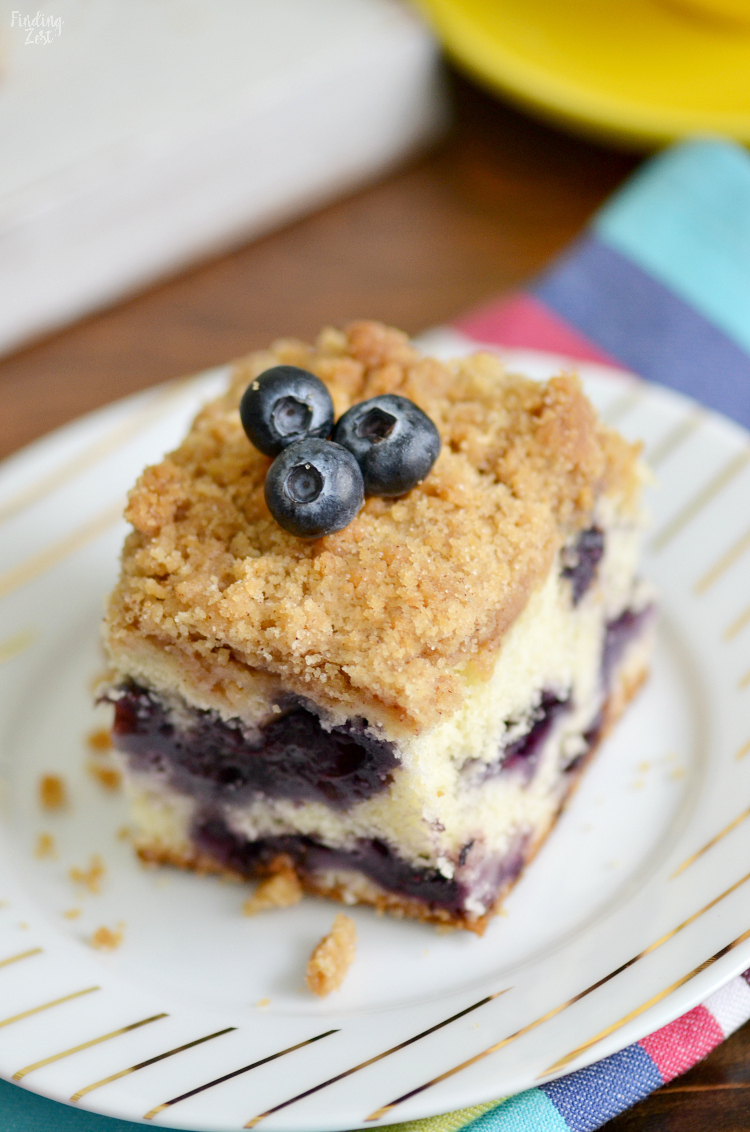 What is Blueberry Buckle?
Blueberry buckle is an old fashioned cake known for blueberries that sink into the batter, causing the cake to "buckle".  The cake itself it pretty simple but with the added streusel topping and flavor of the fresh blueberries, nothing else is really needed.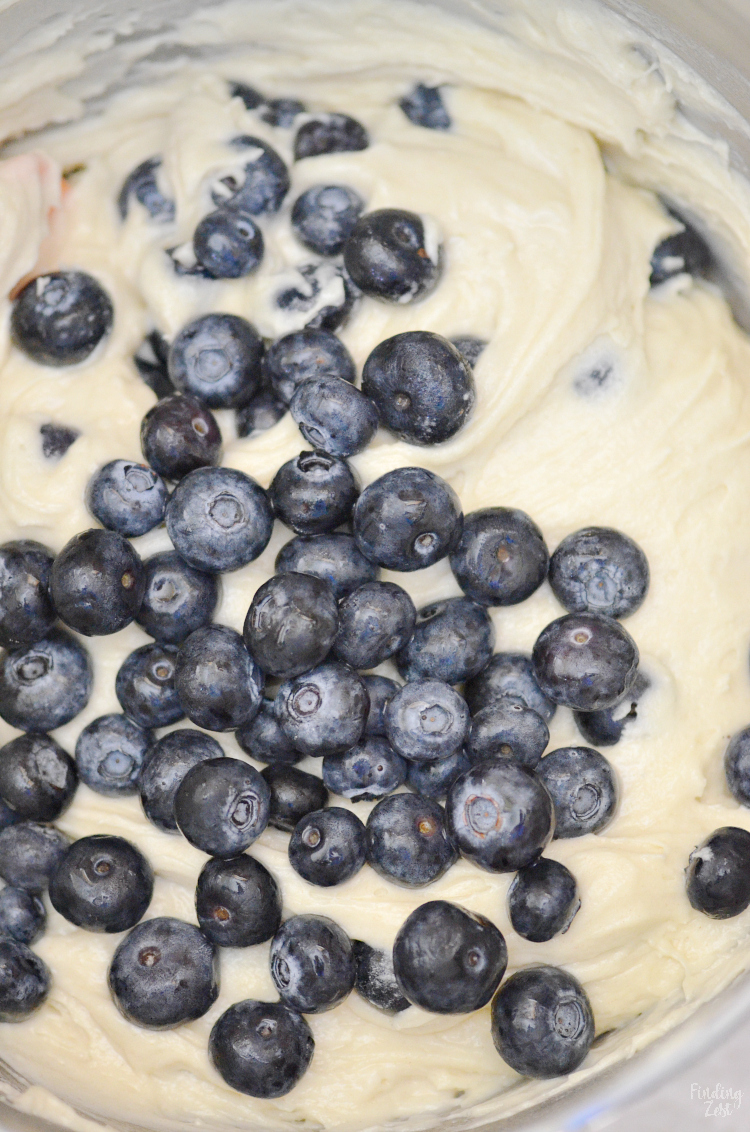 How to Make Blueberry Buckle
This is pretty quick and easy homemade blueberry cake recipe. The most time consuming part is to make the streusel topping. I like to cube cold butter as small as possible to speed up the process of cutting it into the sugar, flour and cinnamon.
If you don't have brown sugar you can just use white sugar, but I love the flavor combination of both in my streusel topping.
This blueberry buckle does have a lot of topping. If you want to cut down on the sugar content, you could reduce the amount of streusel, although I love it made this way!
Kitchen Tip:
I lined my baking pan with aluminum foil for easy cutting and then sprayed it with a bit of cooking spray. I love being able to pull out the cake and cut it without the bothersome edges of the pan.  However, you could just grease your pan instead.
If you are looking for a way to use up extra fresh blueberries, this blueberry buckle recipe is a great way to do it. While most blueberry buckle recipes are tailored for a 8×8 or 9×9 inch square pan, this one was made to feed a crowd with a 9×13 inch pan.
Blueberry Buckle Recipe
Author:
Emilie at FindingZest.com
Ingredients
½ cup butter (1 stick), softened
1⅓ cups sugar
2 eggs
3½ cups all-purpose flour
4 teaspoons baking powder
½ teaspoon salt
1 cup buttermilk
1 teaspoon vanilla extract
3½ cups fresh blueberries
TOPPING:
⅔ cup brown sugar
½ cup sugar
1 cup all-purpose flour
1 teaspoon ground cinnamon
½ cup cold butter, cubed
Instructions
Preheat oven to 375° F. Grease 9x13 inch baking pan or line aluminum foil sprayed with cooking spray.
In large bowl, beat butter and sugar with mixer until light and fluffy. Beat in egg and vanilla.
In medium bowl stir together flour, baking powder and salt.
Slowly add to butter mixture alternately with milk, beating well after each addition.
Gently fold in blueberries. Pour into greased baking pan.
In small bowl, combine the sugar flour and cinnamon. Cut in butter with fork or pastry blender until crumbly
Sprinkle over top of batter. .
Bake for approximately 1 hour or until a toothpick inserted in the center comes out clean.
Cool on a wire rack.
Serve slightly warm or at room temperature.
We enjoyed our first pieces of this blueberry coffee cake in the morning when it was still a bit warm from the oven. It tasted a lot like a fresh blueberry muffin and my kids were in love! Two of them gave it more than 10 out of 10 stars and the other gave it a rating of 9.5.  That is definitely a win!
Need More Blueberry Recipes?
If are looking for even more ways use enjoy those fresh blueberries, give these recipe a try.