Potted evergreens take a little more effort than evergreens that have been planted outdoors, or other small trees in potted plants kept indoors. Because these potted plants still have to go through their natural course of growth, it is important that you try to replicate those processes and conditions while they are kept in your home in order for them to survive. As more and more families switch to living Christmas trees that are then overwintered in the home, or if you just liked the look of an evergreen indoors, it is important that gardeners learn how to care for their new plants.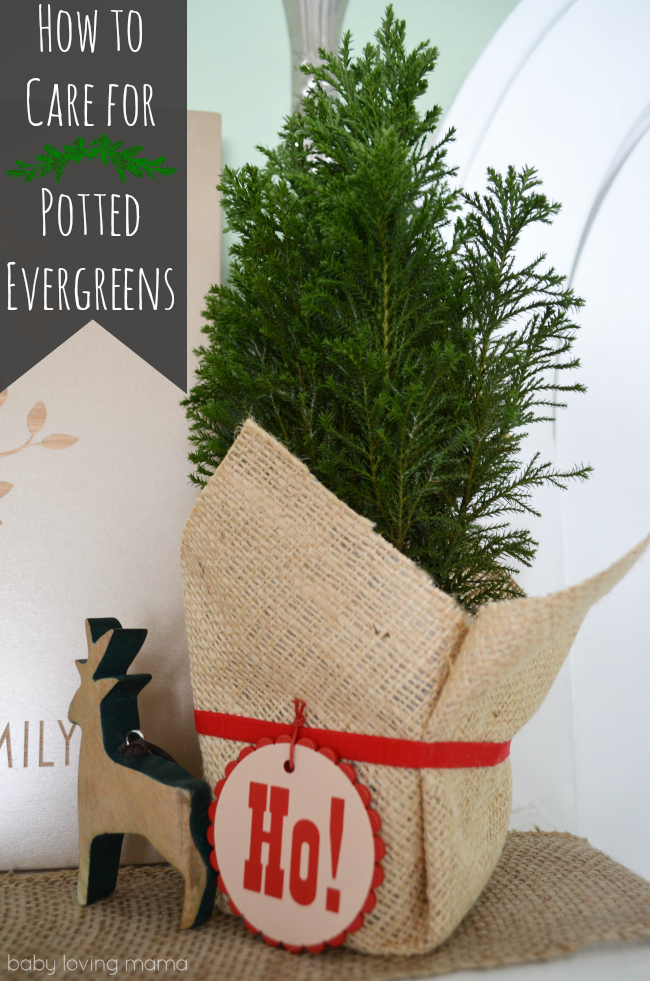 If you have a potted evergreen in your home, use these tips to keep your tree alive and flourishing.
Provide Moisture
One of the biggest mistakes made with potted evergreens is to place them near a constant source of hot, dry air, like a vent. Evergreens lose water through their needles and they push water out through their needles whenever they are becoming dry, so if they are located near a constant source of dry air the tree is going to become stressed. A stressed out tree will begin to drop needles and die. And a tree that has to use up its stored water faster than normal will also drop needles and die.
Always Pot a Size Up
The pot that you keep your evergreen tree in is very important, because it can hamper the overall growth of your tree. When you purchase your evergreen, pot it a size up, and do so at least once a year to ensure that the roots have space to grow. Because evergreen roots do not like to be kept wet, make sure that the pot you purchase has drainage holes and keep a water catching tray beneath the pot to prevent water stains.
Partial Sunlight
Your potted evergreen should be kept in a sunny room where sunlight can reach it, but do not place it in direct sun. Doing so indoors can cause the plant to become overheated because there is not a constant breeze or a way to self regulate like an outdoor existence would allow. Direct sunlight for hours at a time can also lead to the needles on the tree drying out faster than they are supposed to, which increases the trees water output and stress.
Allow for Wintering
Evergreens prepare their roots and trunk for wintering each year, soaking up as much water in the fall as they can hold so that it can be used in moderation during the long winter. Keep your evergreen on this cycle and water well into the end of fall. Add fertilizer to the soil once at the beginning of fall. After winter begins cut back waterings to once every couple of weeks so that the tree is able to get some water, but is not waterlogged or pulled out of its fast.
Special thanks to Sophie Sanchez for sharing her gardening knowledge with this guest post!