Thank you to DAWGS for sponsoring today's post. All thoughts are my own.
Living in Minnesota isn't always easy. While all four seasons are certainly present, winter seems longest of all. It generally starts before December and can even last past March so proper outerwear is a must. For footwear I like to pick something that is both warm and easy to put on. And while I typically go for neutral colors, I just couldn't resist this gorgeous plum color in these women's microfiber boots from DAWGS.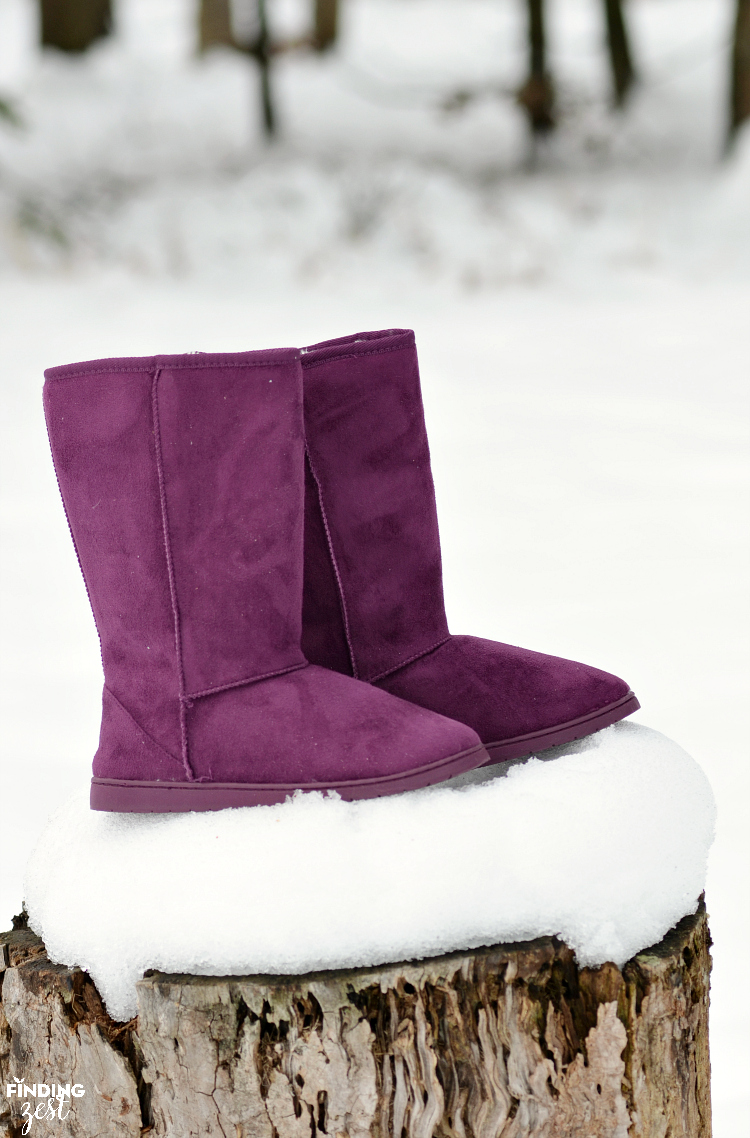 Why go for neutral when you can enjoy something so beautiful against the white snow, all winter long? The height is also perfect for keeping snow out.
The interior of these 13 inch Microfiber Boots are soft and perfect for staying warm. I always opt for no laces so I can leave the house in a hurry or quickly take the dog out.
The soles aren't thick, but that also makes them extremely lightweight, perfect for those shopping trips. Boots that weigh you down are so difficult for walking longer periods of time.
The downside? I ordered my usual size 9 and they were much too small. Had I paid closer attention to reviews I would have seen others mentioning this issue as well. Definitely order at least one full size up. Unfortunately I haven't been able to fully test my boots out as they are rather tight.
They also arrive in a box that wasn't so deluxe. It took a beating during shipment. I personally would remove them and place them in a beautiful gift bag or box if I were to present them as a gift.
These boots are available directly at DAWGS.com or Amazon. (I would check both to see where you can get the best deal possible!) They make a very affordable gift for any teen or woman in your life. DAWGS also has plenty of other shoe and apparel options for the whole family.
Special Savings:
You can save 60% off sitewide at DAWGS + free shipping with coupon code: SB60 
Be sure to like DAWGS on Facebook to stay up to date on all the latest deals!