Buttery Spritz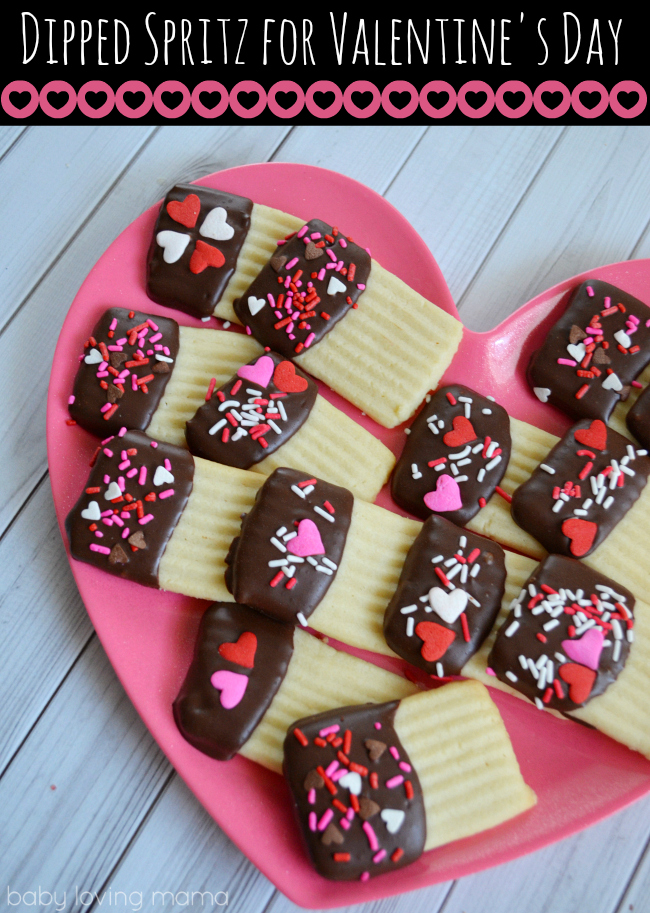 1½ cups butter (3 sticks)
1 cup granulated sugar
1 egg
2 tablespoons milk
1 teaspoon vanilla
½ teaspoon almond extract
3½ cups all-purpose flour
1 teaspoon baking powder
Cream butter and sugar thoroughly.
Add egg, milk, vanilla and almond extract. Beat well.
Stir together dry ingredients (flour & baking powder) in separate bowl and gradually add to creamed mixture. Mix until dough is smooth. DO NOT CHILL!
Follow the instructions on your cookie press, using the bar or ribbon disc to create bar cookies, placing them on an ungreased cookie sheet. (I love my silicone baking sheets and parchment paper but this is one of the few cookies that just really don't need it. They turn out perfect and leave really no mess, all on their own!)
Bake in a preheated oven at 375 degrees for 10-12 minutes.
Cool cookies on a cooling rack.