Dill Glazed Carrots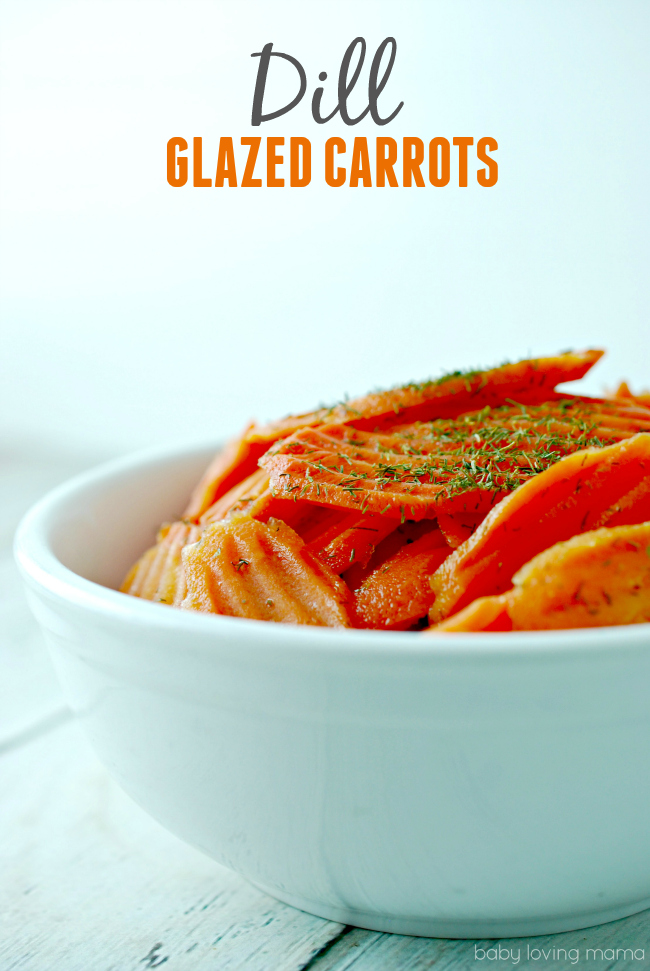 3 cups pre-sliced carrot chips
2 tablespoons butter
1 teaspoon dried dill weed
2 Tablespoons brown sugar
salt and pepper to taste
Place carrot slices in large saucepan and cover with water. (You can cut your own carrots if desired.)
Cook on a medium heat until the carrots are tender.
Drain.
Add butter, brown sugar, dill, and salt and pepper.
Stir all the ingredients until the carrots are coated and the sugar has melted into the butter.
Serve warm.