Hearty Apple Baked Oatmeal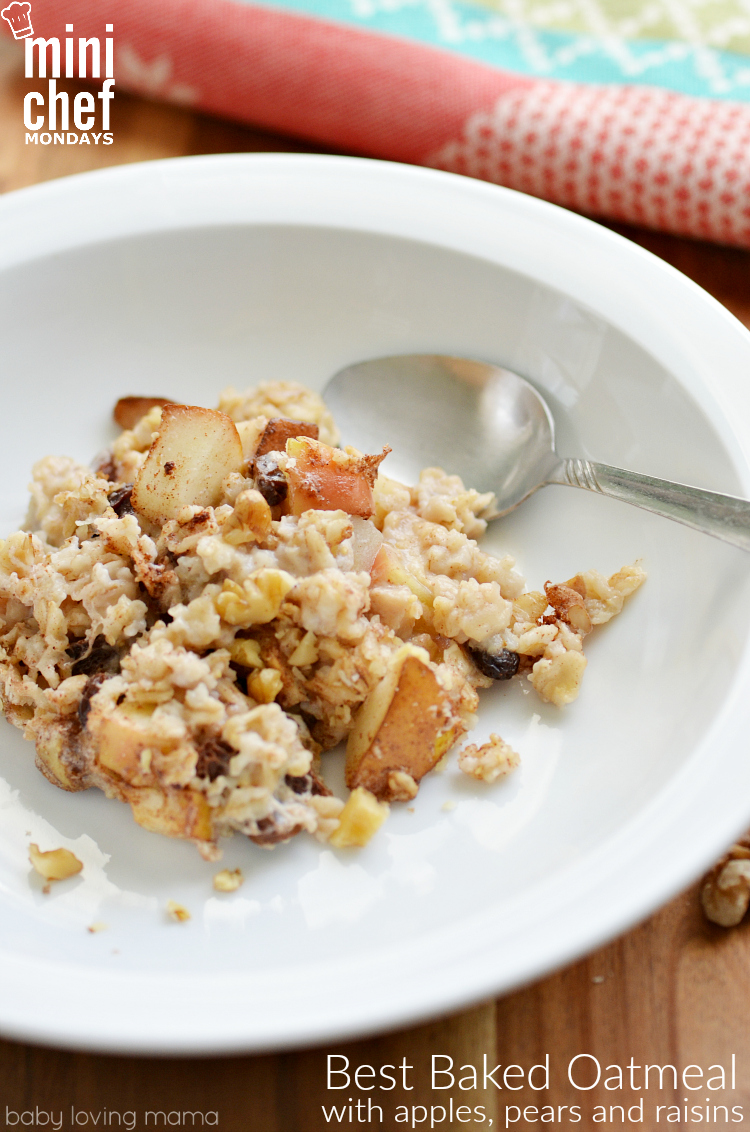 2⅔ cups old-fashioned oats
2 cups chopped apples
⅓ cup raisins
⅓ cup dried cranberries
¼ cup packed brown sugar
1 tablespoon butter, melted
1½ teaspoons ground cinnamon
¼ teaspoon nutmeg
¼ teaspoon salt
1 teaspoon vanilla
½ cup chopped pecans, divided
4 cups milk
Heat oven to 350°F.
In 2 to 3 quart casserole, mix together oats, ¼ cup pecans, raisins, cranberries brown sugar, butter, cinnamon, nutmeg, salt, vanilla, and apples.
Pour milk over mixture.
Bake uncovered 42 to 48 minutes or until most liquid is absorbed.
Top with remaining pecans.
Serve warm with additional milk or yogurt if desired.
Recipe by
Finding Zest
at https://www.findingzest.com/hearty-apple-baked-oatmeal/