Easy Marshmallow Popcorn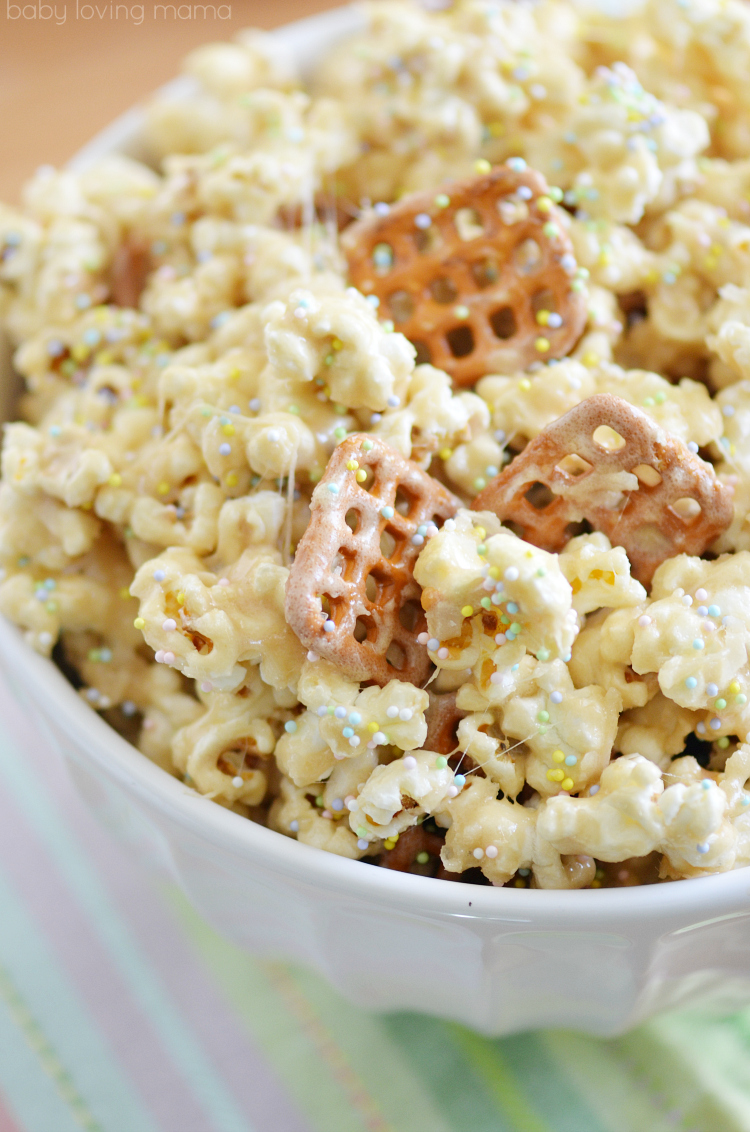 11 cups of premade bagged lightly salted popcorn
2 cups pretzels
18 big marshmallows
1 cup brown sugar
2 tablespoons honey
½ cup butter
sprinkles (opotional)
Line large baking sheet with parchment paper, wax paper or a silicone baking sheet.Set aside.
Add popcorn and pretzels to extra large bowl and set aside.
Melt marshmallows, brown sugar, honey and butter in microwave or on the stove top, stirring often.
Spray large spoon with cooking spray.
Pour melted marshmallow mixture over popcorn and pretzels.
Gently stir until fully incorporated.
Spread popcorn mixture over baking sheet. Cool completely.
Store in airtight container.