Mermaid Smoothie Shots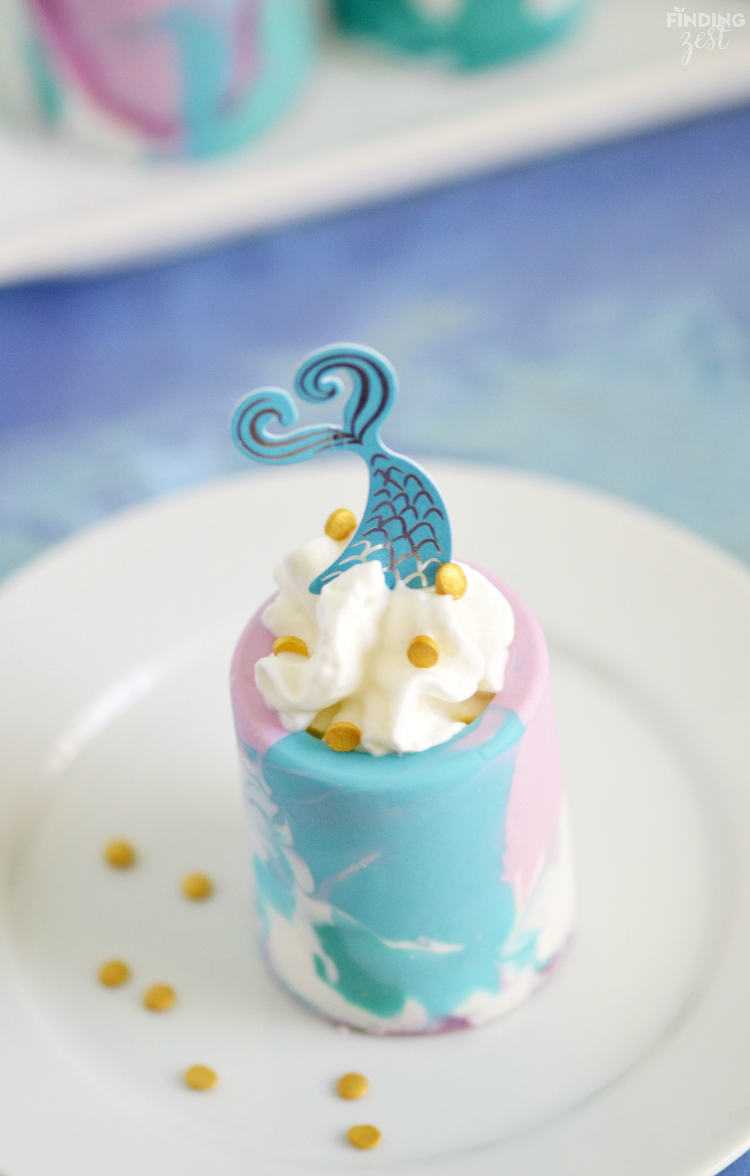 Recipe Type:
Drink/Dessert
1½ cups Wilton Bright White Candy Melts
1 cup Wilton Turquoise Candy Melts
½ cup Wilton Blue Candy Melts
1 cup Wilton Lavender Candy Melts
8 teaspoons canola or vegetable oil
tropical flavored smoothie
whipped cream
sprinkles
Melt candy melts in four separate microwave save containers with 2 teaspoons oil per cup of candy melts, just until full melted.
Mix ½ of the turquoise melted chocolate and ⅓ of the bright white melted chocolate to create aqua in separate dish. Repeat with lavender and bright white to create a pastel purple.
Drop melted chocolate in spoonfuls in random colors and intervals into silicone shot glass mold until filled to the top.
Create a smooth bottom by scraping off any excess chocolate.
Gently tap mold on counter to remove air bubbles.
Place on small baking sheet and refrigerate on level surface until hardened, at least 30 minutes.
Remove shot glasses from mold and store covered in refrigerator.
Fill shot glasses with fruit smoothie, whipped cream and sprinkles before serving.