Felt Rainbow with a Pot of Gold: A St. Patrick's Day Craft Tutorial
Celebrate St. Patrick's Day, or any day, with this fun Felt Rainbow with a Pot of Gold craft tutorial! This craft is perfect for teaching young children their colors and building their hand strength with various cutting.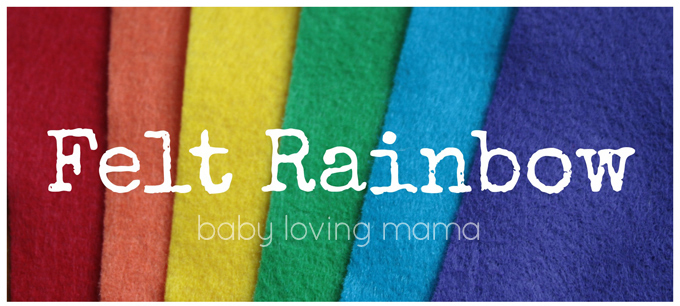 This winter has us pretty down in the dumps here in Duluth, MN. Last week we got another 18 inches of snow piled high on top of the feet of accumulation we're already struggling to navigate around. We could really use some color around here! What perfect timing for some rainbow crafts!
I've seen many construction paper rainbows out there so when I walked past this beautiful felt at Michaels it was screaming "buy me".
Here's what you'll need:
• Felt in a rainbow of colors (construction paper will work as a substitute)
• Construction paper for the background and pot of gold (blue or white, green, black or brown)
• Scissors
• Glue (I used Elmer's Early Learners glue stick and glue pen for the paper and coins and tacky fabric glue for the felt)
• Cotton balls
• Gold coins (I found these at the dollar store St. Patrick's Day section. These could be substituted with gold or yellow construction paper or felt circles)
• Embellishments (stickers, crayons, markers etc)
You can get your supplies shipped to you from Amazon! Here is a handy list:
DIY Polyester Felt Nonwoven Fabric Sheet for Craft Work 40 Colors Squares 11.81×11.81inch
Pacon Tru-Ray Construction Paper, 9-Inches by 12-Inches, 50-Count, Assorted (103031)
Aleenes Original Tacky Glue, 16-Ounce
Elmer's All Purpose School Glue Sticks, Clear, Washable, 4 Pack, 0.24-ounce sticks
Plastic Gold Coins
Swisspers Cotton Balls Jumbo Plus Size, 70 Count
100 ~ St. Patrick's Day Foam Stickers ~ 1″ – 2 1/4″ ~
Stanley Guppy 5-Inch Blunt Tip Kids Scissors, Assorted Colors – Pack of
Crayola Broad Point Washable Markers – Pack of 2 (58-7808-2Pack)
&
Here's what to do:
Cut your rainbow colored felt into strips about one inch wide. I cut three strips per color.
Cut strips into squares. This is a great chance to talk about shapes!
Roughly tear your green construction paper into a strip about 3-4″ tall so it fits the width of your background paper (ours is blue). Encourage kids to rip however it feels right to them. There's no rules here.
Glue the back of your green strip to the blue background page. Now you have a grassy bottom to your scene.
Glue your colorful felt squares into a rainbow form.
*Tip: I tried using the Elmer's glue pen and had some trouble with the felt. It stuck fine if the felt was placed only onto the paper. If it overlapped the other felt at all it didn't stick once dried. I went back in with tacky fabric glue and reapplied the felt to the page and all was happy with the world again.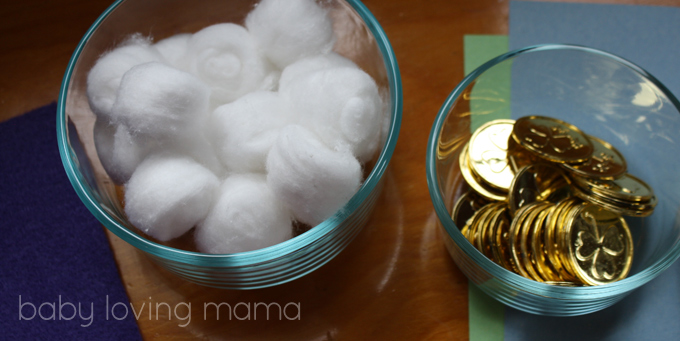 Apply cotton balls as clouds on each end of your rainbow. I used the Elmer's Early Learners glue pen for these and it worked perfectly.
Apply glue to the back of your gold coins and place under your rainbow. (I found these at the dollar store.)
Cut out a black construction paper pot and glue it over the top of the gold coins so it looks like they're peaking out of the top.
Add your own embellishments wherever you'd like. Nora added two dragonfly stickers and hand drawn flowers at the bottom. Be sure to let the felt dry well, hang and enjoy a bit of summer any time of the year!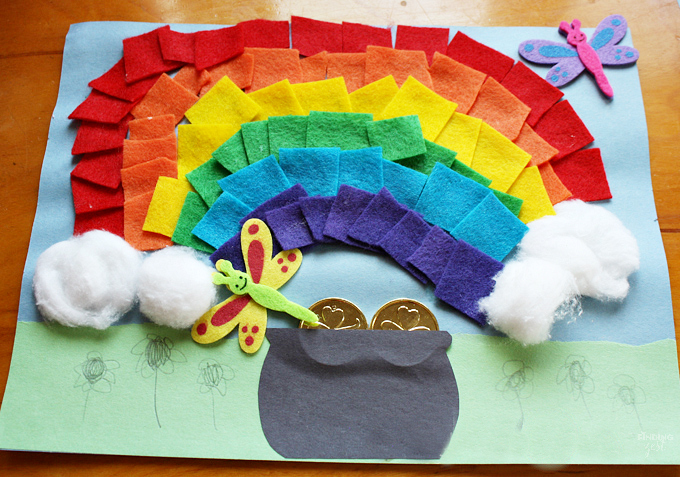 If you want to share this fun craft on Pinterest (and we sure hope you do), here is pinnable image!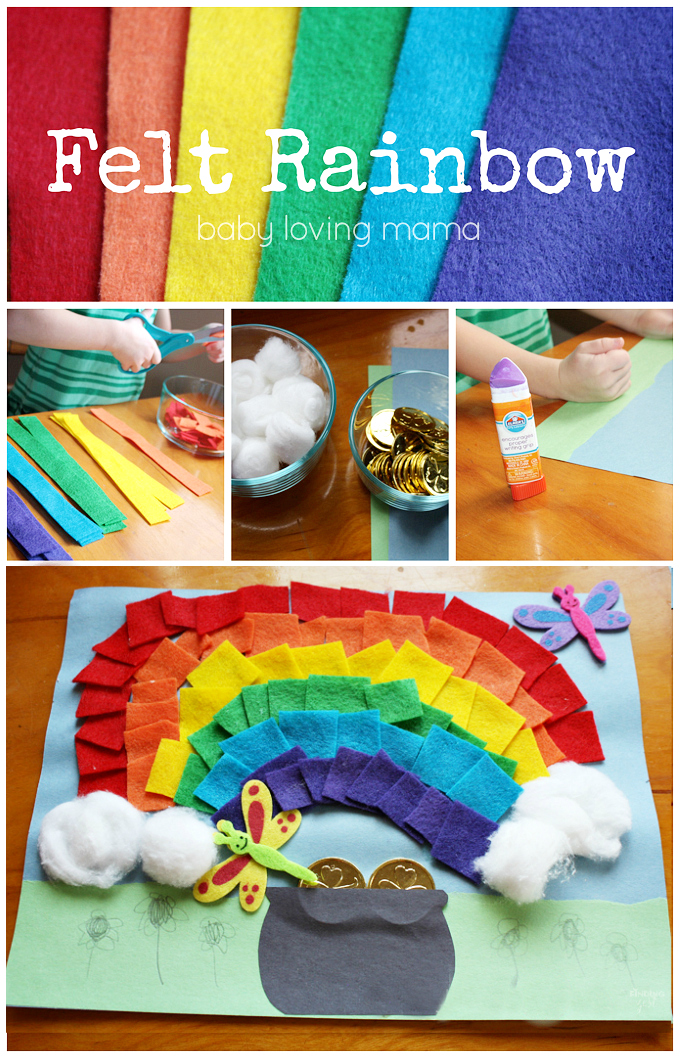 Disclosure: Although I am an Elmer's Early Learners Ambassador, this post is not sponsored.