The back to school season is upon us, and I'm back with another free printable for you!  I've got lunchbox notes that you can print out and have ready for every day or for a surprise! A special note within a lunchbox can brighten anyone's day, especially for a kid who is taking a tough test, giving a presentation or is just having a tough time. These notes are a perfect for any age and are sure to bring a smile when discovered. Sign the back or use it to write a special message. Either way, you've got plenty to choose from with this group of eight different notes.
Here's to an awesome school year for you and your kids!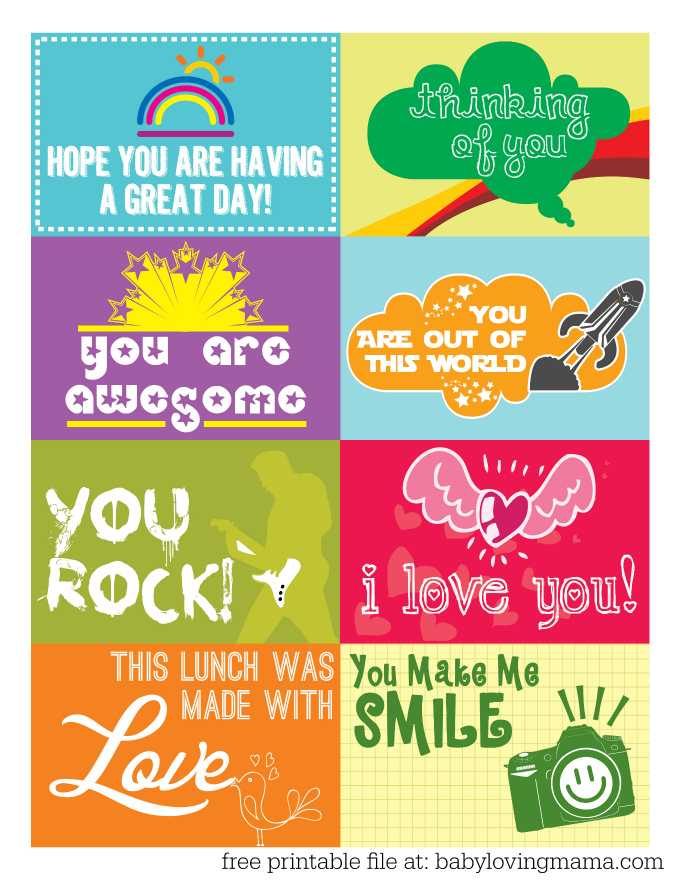 Lunchbox Notes Free Printable (pdf)
Note: This printable was custom made at my request. I am offering it at no cost but for personal use only. Feel free to link to this blog post, but do not take the file and upload it anywhere for distribution. Thank you!