I love to cook. I love to try new and interesting foods. What I don't love is making up grocery lists. Honestly,  I only make lists when I'm having guests and can't afford to forget anything. Otherwise I wander the grocery aisle and go off from memory of what we need and the meals I make often. Sad, I know. I also don't particularly enjoy grocery shopping or hauling all the bags inside. But with a home food delivery service like Home Chef, you can skip all those no so fun parts of meal preparation and enjoy the good stuff.  I loved the idea of having delectable recipes created by chefs and fresh pre-proportioned ingredients delivered right to my home!
I had my first shipment arrive this week. It included this delicious Chicken with Apple BBQ Sauce. Looks pretty good, right?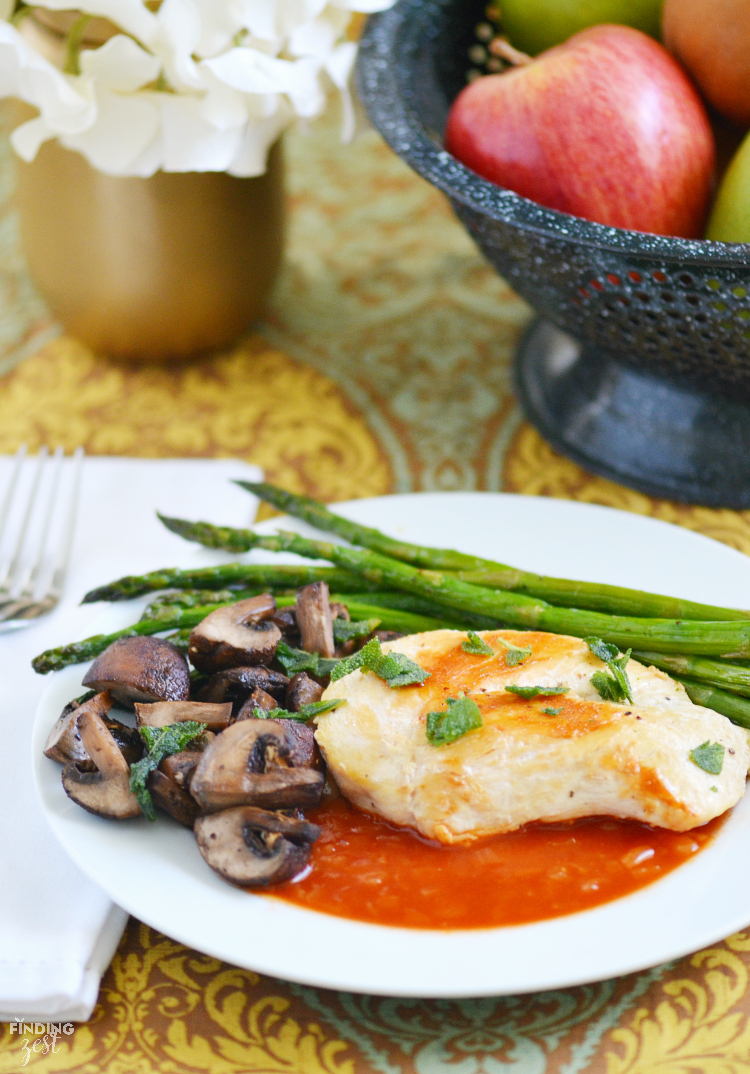 Home Chef offers a wide variety of menu options each week with options for every lifestyle, including those with food allergies. From gluten-free to vegetarian to low-carb, there is something for everyone.  Since nutritional information, ingredients and step-by-step recipe instructions are included upfront, you can be sure that the dish is right for you and your skill level before selecting.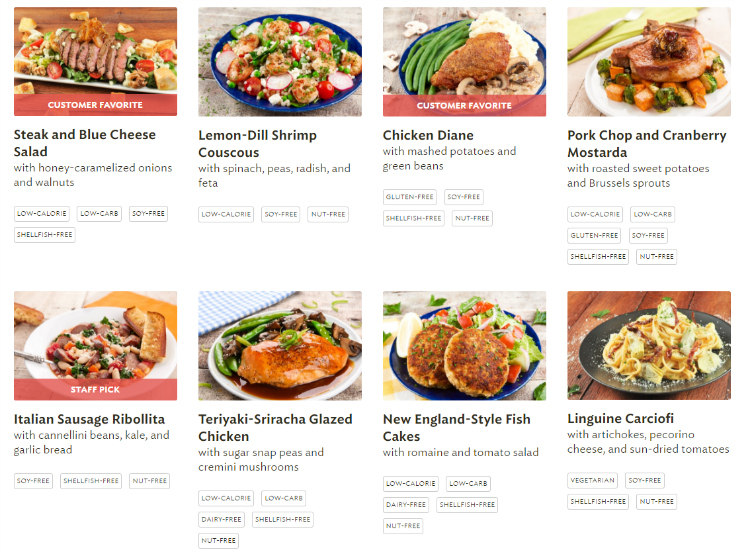 After making two dinner selections from the menu which also included a Cherry and Goat Cheese-Stuffed Pork Tenderloin, I waited patiently for my Home Chef box to arrive.
It was well packaged and the ice packs were still frozen. Each recipe had it's own bag of ingredients clearly labeled.
I also opted for the seasonal fresh fruit for two which included four pears and two apples.
The pears are still ripening on my kitchen counter but we already devoured the apples. Both were nice and crispy.
Unfortunately the wrong chicken recipe card was included in my shipment, but I was able to easily get the full recipe off from the Home Chef website with my phone.
Detailed instructions, along with step by step photos were included. I did discover a small error in the recipe regarding the crispy sage. It was a bit confusing but didn't change the recipe at all so not a big deal.

The recipe started with ingredient preparation, making it easy to stay organized as I went along.
This recipe was labeled as easy and I found it to be very simple to follow.
It was fun to work with ingredients in new ways. I had never made crispy sage before as a garnish, but it was so quick and added a nice flavor to the dish.
I loved the roasted vegetables, but I did find that they were finished much earlier than my chicken. If I were to make this recipe in the future, I would prep my veggies but hold off putting them in the oven until the chicken breasts were partially done cooking.
Overall I loved the Home Chef food delivery experience. The end result was an extremely flavorful dish that I prepared myself, but not something I would have normally made on my own. With the recipe cards and Home Chef My Cookbook binder including in your shipment, you can have the recipes you try within easy reach to make them over and over again.
Home Chef is a great meal kit delivery service for those that love homemade cooked meals or experimenting in the kitchen, but want the convenience of having all the prep work completed.  If only there was a way Home Chef could also do my dishes, too!
Special Discount:
Ready to try Home Chef for yourself? Get $30 off your first order when you use promo code 30HOMECHEF.