If you caught my Homemade Strawberry Rhubarb Sauce post yesterday, you know that my parents were kind enough to give me a bag of fresh rhubarb. The sauce turned out absolutely amazing. For Mini Chef Monday this week, Wesley and I are sharing a way to use this sauce as a base in another recipe. We made Homemade Strawberry Rhubarb Lemonade and found a tasty use for the leftover chunky sauce!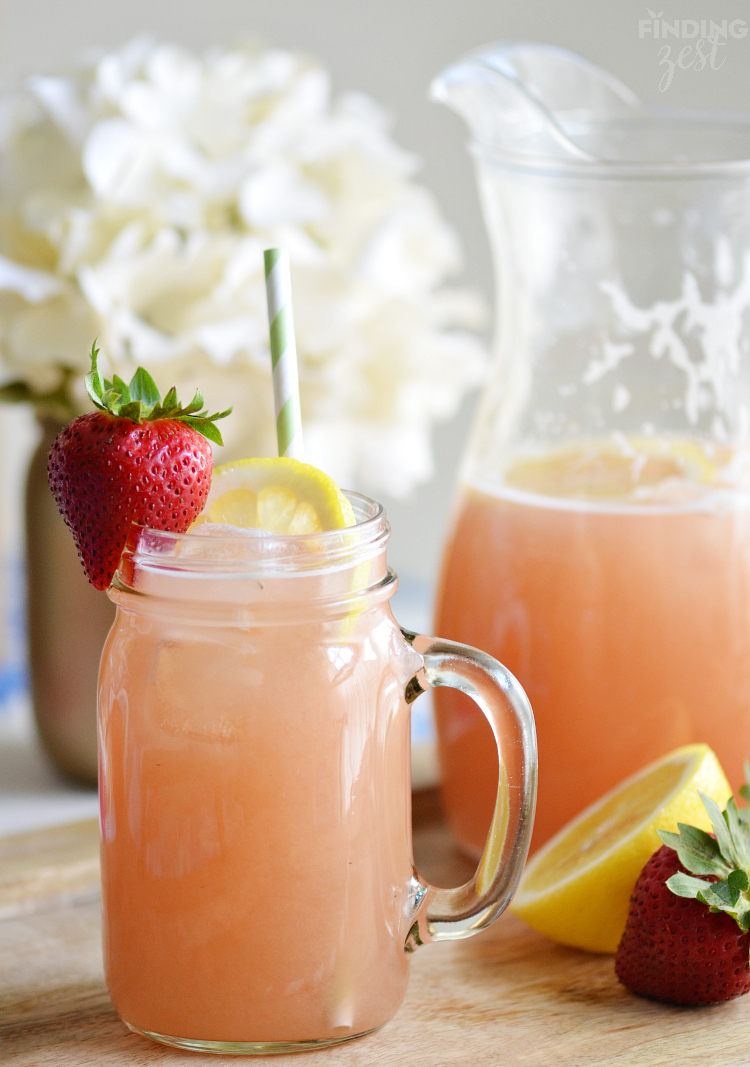 To make this recipe, you'll first want to start out by making this strawberry rhubarb sauce which requires just strawberries, rhubarb, sugar, lemon zest and lemon juice.
One cooled you can push the sauce through a fine mesh sieve to get out all the big chunks and seeds. Wesley did a great job of stirring the sauce to strain it. To make this lemonade you'll need 1 1/2 cups of the syrup you create by straining it.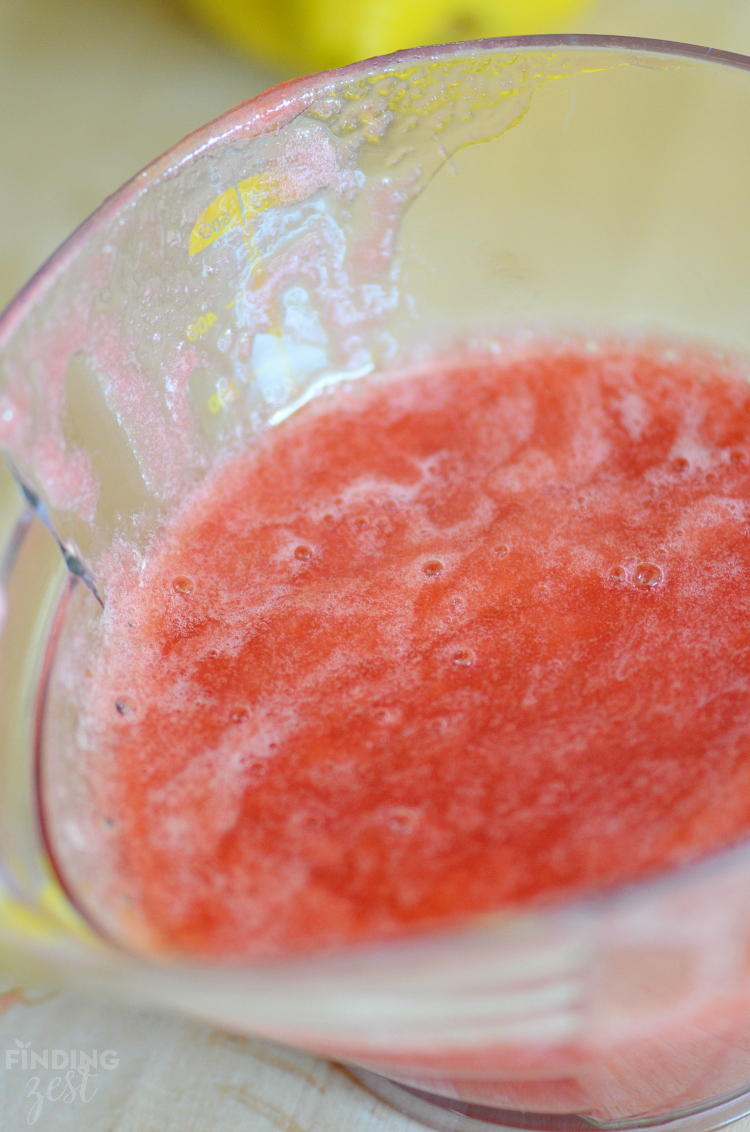 When you are done, you'll also have the contents of the sauce that could not fit through the strainer. Don't throw it away!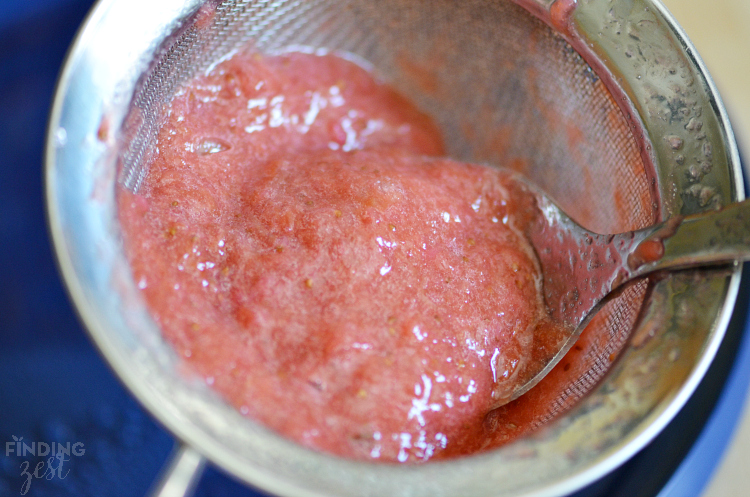 Since a lot of the liquid as been removed, it works great as jam. We've been enjoying it on toast for the past several days. My kids just love it.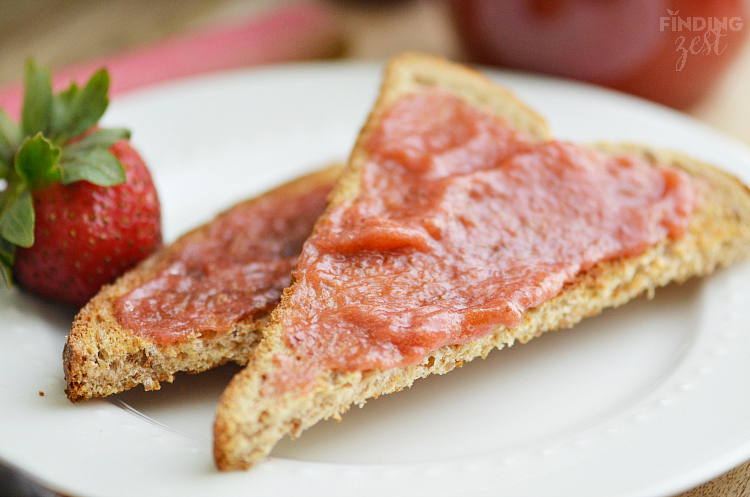 Once you have the strawberry rhubarb syrup, making this lemonade is so easy my four year old could do it solo.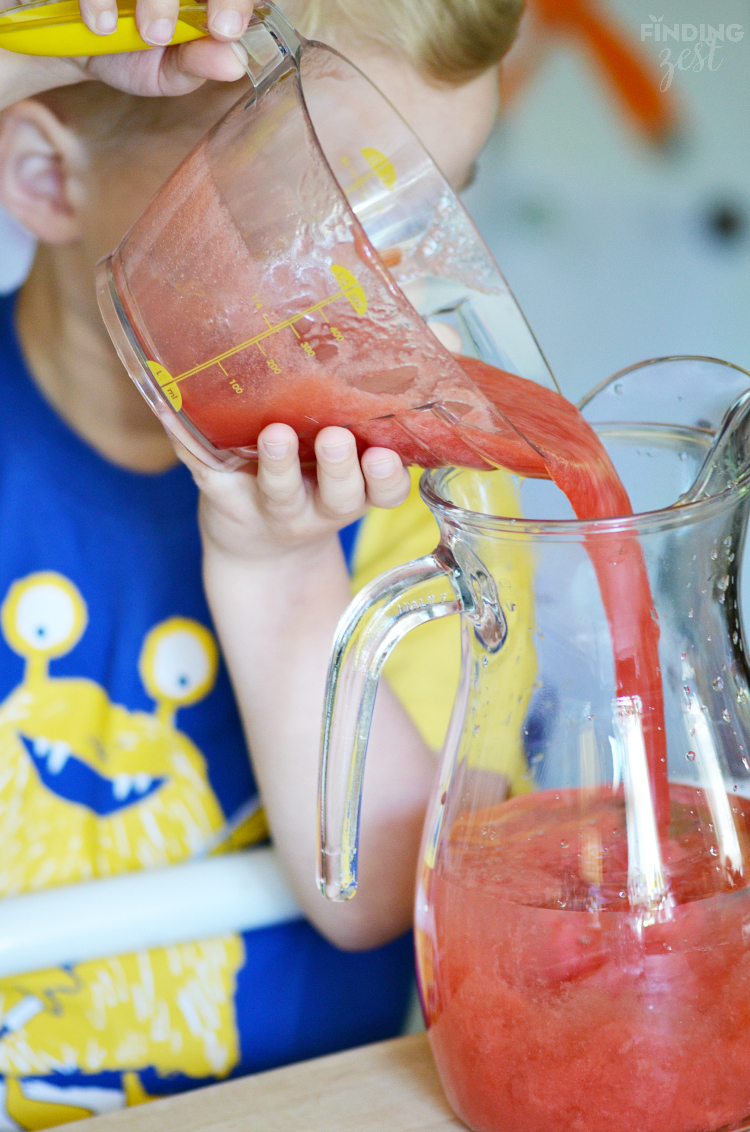 Once mixed, the lemonade becomes a beautiful light pink.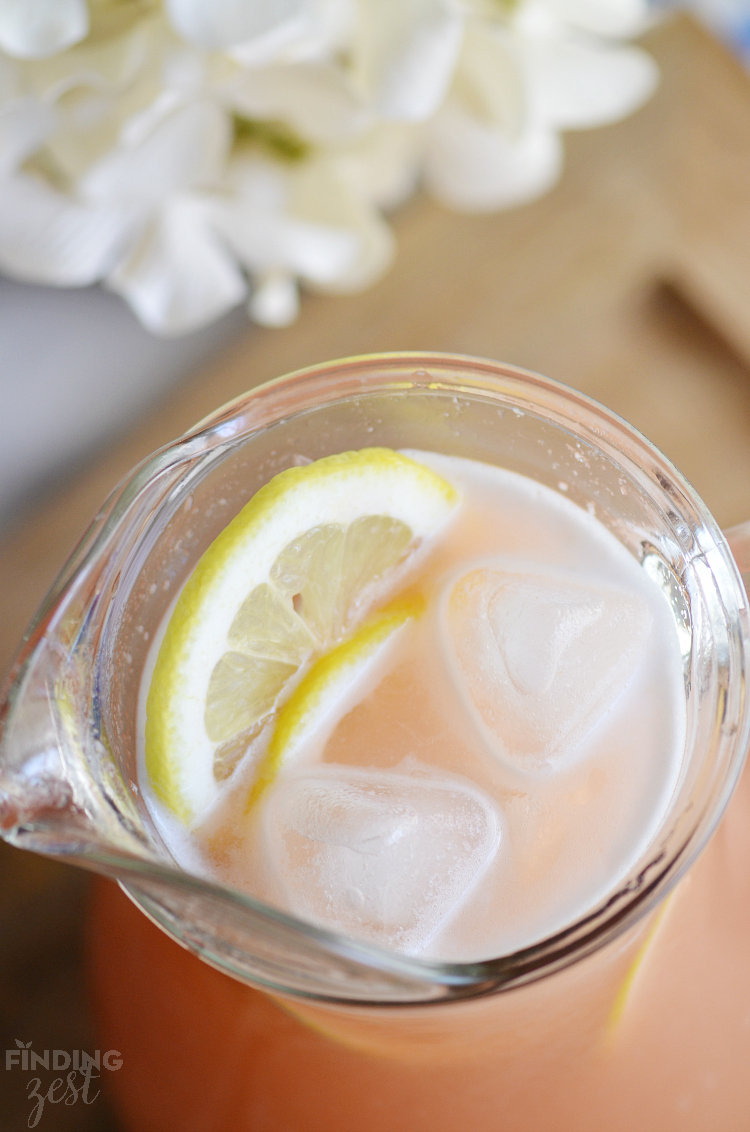 Homemade Strawberry Rhubarb Lemonade
Author:
Emilie at FindingZest.com
Ingredients
1 and ½ cups strawberry rhubarb syrup (strawberry rhubarb sauce strained)
½ cup lemon juice
5 cups water
lemon slices (garnish, optional)
strawberries (garnish, optional)
Instructions
Strain strawberry rhubarb sauce through fine mesh strainer to make syrup.
Mix syrup, lemon juice and water in pitcher.
Chill until serving.
Garnish with strawberries and lemon slices if desired.
You can definitely alter the ratios in this recipe to suit your tastes. Ours came out to be sweet (but not overly so) and still a bit tart.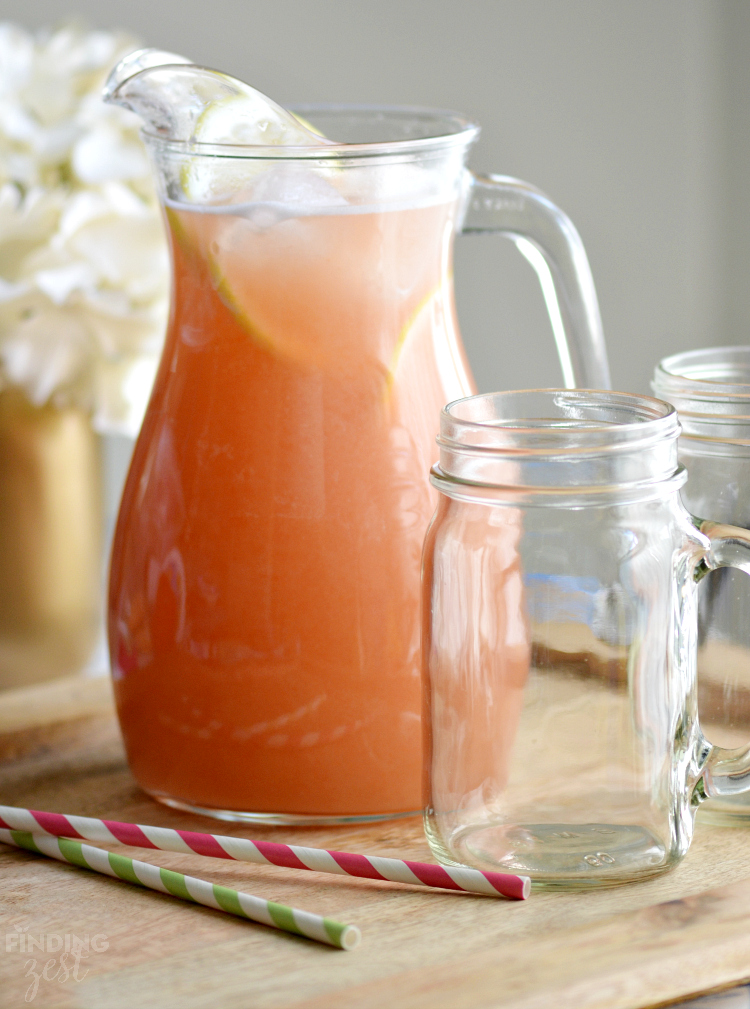 All my kids really loved this unique twist on traditional lemonade. This pitcher was gone in no time!
What have you been up to with your mini chefs this week?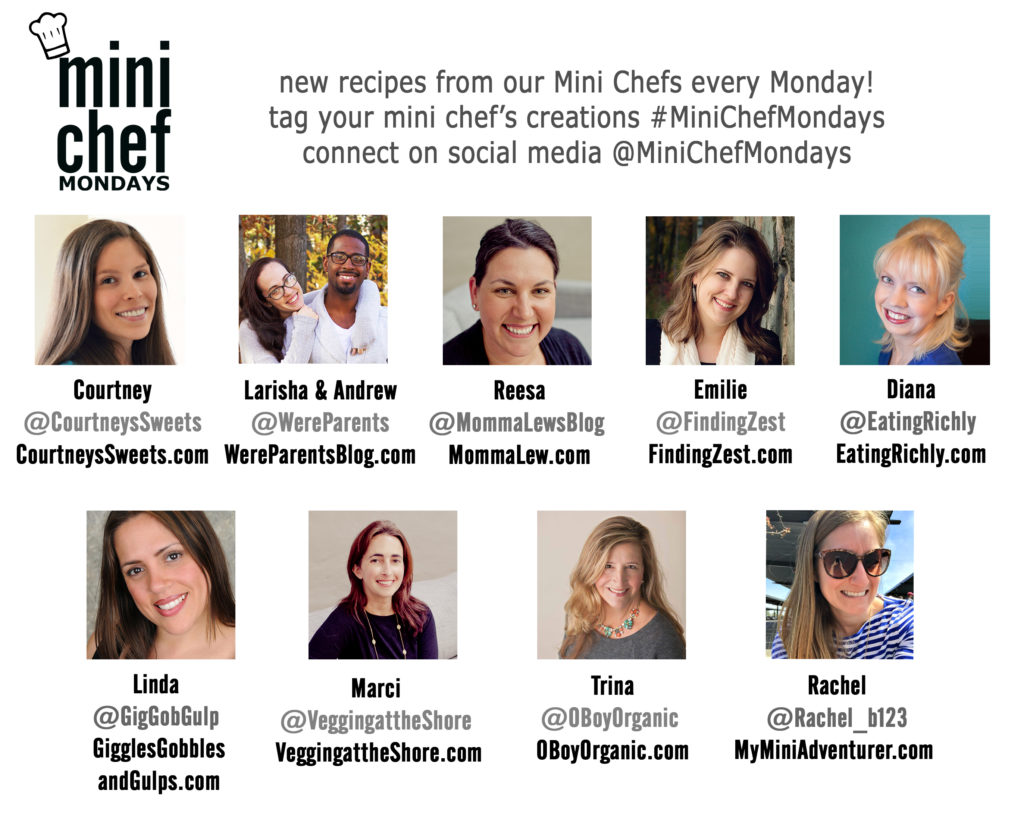 I am hosting Mini Chef Mondays along with 8 fabulous bloggers! Read how Mini Chef Mondays started, plus how to link up!
Join our facebook group to find even more recipes and share recipes too!
Join the Mini Chef Mondays newsletter to get the latest recipes delivered to your email each week! Don't worry, we will only use your email for Mini Chef Mondays recipes, pinky promise!
Get featured and follow us too!
Be sure to check out each of their Mini Chef posts as well!