We've made it to our second week of Mini Chef Mondays! If you didn't catch my post last week where we made Chocolate Chip Banana Cake, I'm in a team of bloggers sharing new recipes that we've whipped up with our kids. I do hope you'll link up with us this week! (See more information at the bottom of this post.) This week, Wesley and I decided to make some cookies. To shake things up a bit, we decided some bright, fun Jello Cranberry Cookies for the holidays would be a perfect choice.
When Wesley heard we'd be baking, he wasted no time getting his special step stool and ingredients out of the fridge.
Wes was a big help as always, dumping ingredients into our bowl.
He loved the cranberry scent of this dough which really stood out as being different. I was even able to quickly a shot off of him taking a good sniff.
This recipe does require shaping into balls. This may or may not be a little advanced for your mini chef, depending upon age. My little guy at three struggled with this and declared it was just "too hard."
So I quickly found him another job and instead he helped me gently flatten each cookie with the bottom of a glass. I did have to do several test runs with him because he wanted to flatten them all the way.  With some practice he did get the hang of it!
Wes was pretty proud of his handiwork!
These cookies came out a bit sweet but delicious, so I personally recommend leaving them with just sugared tops.
The original recipe calls for a glaze made from the reserved gelatin, but I really found that to be much for my tastes. However, it was a great way for Wes to have some fun decorating. I chuckled when I saw how few sprinkles he put on each of his cookies.  I had given him sprinkles in a silicone cup just in case he went overboard. Definitely not necessary!
I recommend testing out the cookies first before committing to plain or frosted to find your preference.
Find the full recipe on Kraft with their Festive Fruity Cookies. You can easily switch out the gelatin flavor to whatever you want!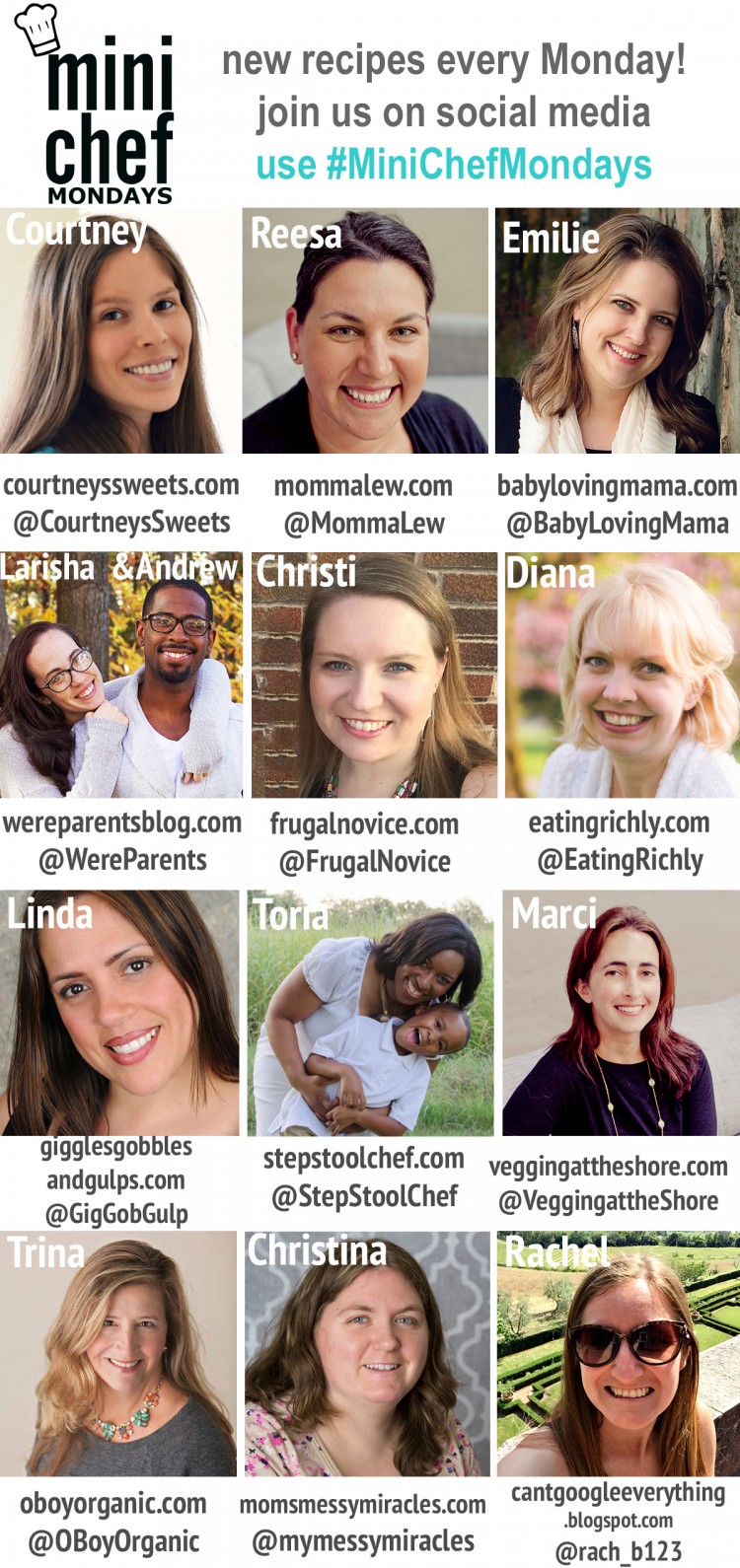 I am hosting Mini Chef Mondays along with 11 fabulous bloggers!
Be sure to check out each of their Mini Chef posts as well. We would love it if you would share your Mini Chef posts with us each week, too! Follow along socially and join in on the fun by using our hashtag #MiniChefMondays to share creations your mini chef created in the kitchen. Additionally, if you have a kid-friendly recipe that kids can easily recreate link up! Don't have a blog? Share the URL of your instagram photo in our linky below.
My pick from last week goes to this Magical Pumpkin Hot Chocolate from The Kitchen Twins. Not only does it sound absolutely delicious, but it was created by Emily, a 10 year old who has partnered with her sister to create a food blog. How cool is that? I hope you'll take a moment to check them out!