One of my favorite parts of spring is all the fresh produce that is readily available and at affordable prices. I recently bought my first box of the season of champagne mangoes and my oldest squealed when he saw the box. Making recipes with fruit is our favorite for Mini Chef Mondays so we went with an easy mango fruit dip this week to celebrate the season!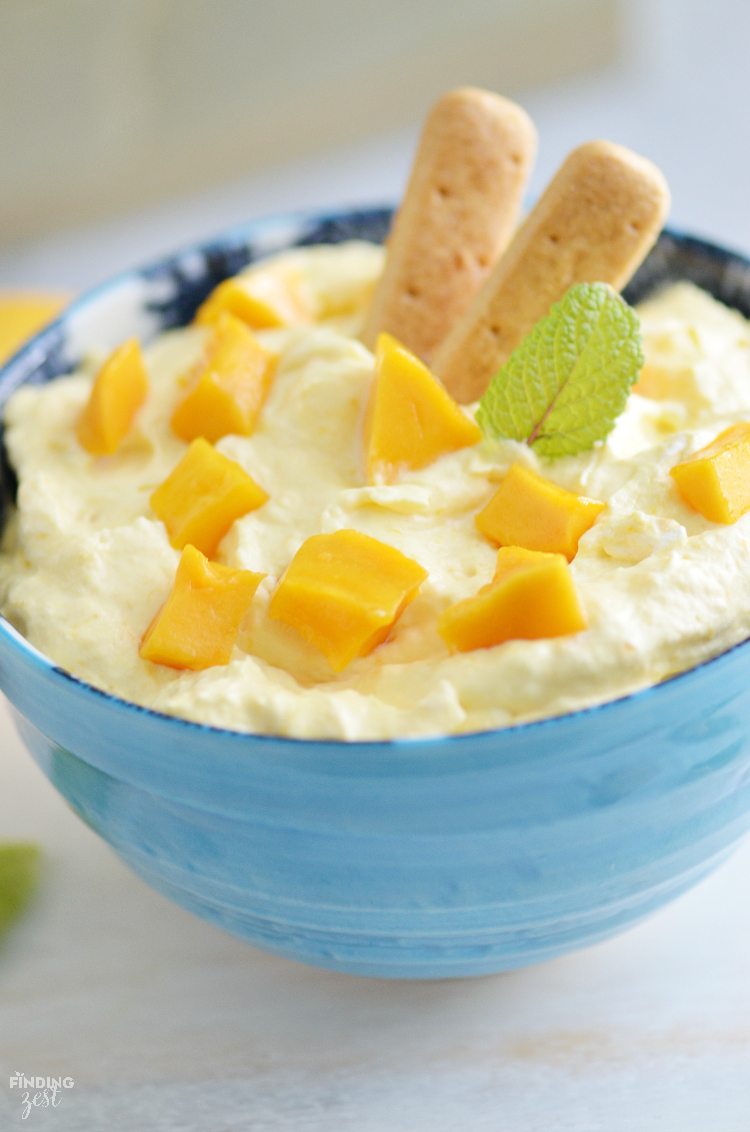 Nothing beats the sweetness of a super ripe mango but unfortunately it doesn't work well for dipping in fruit dip. So I figured why not make it part of the fruit dip so you can enjoy the flavor in each and every bite?
Since mango is one of Wesley's favorite fruits, he was very excited to make this dip.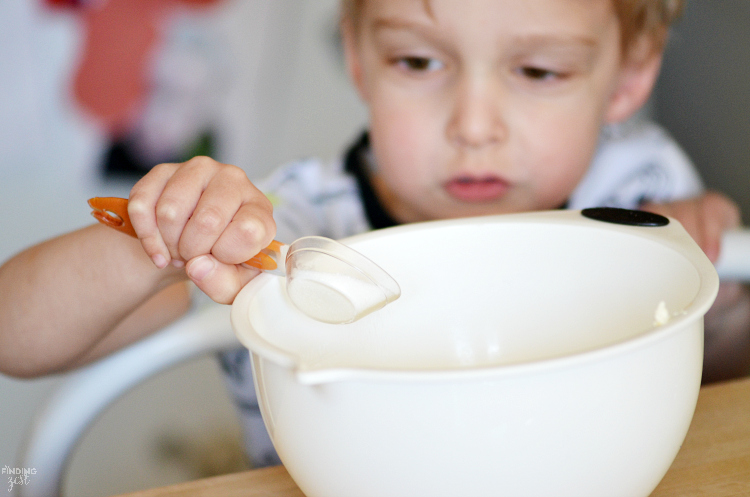 Since this is such a quick recipe, we pulled out the hand mixer instead of the stand mixer. Beating cream cheese is perfect for a child when they are just learning how to use a hand mixer since it generally stays at the bottom of the bowl and won't fly all over like flour.
Hand mixer are so inexpensive but a great tool for any child in the kitchen. Here are some great options available on Amazon!



Wesley wanted to add a few pieces of mango to the top of our fruit dip for decoration so we went with it!

Mango Fruit Dip
Recipe Type:
Appetizer/Snack/Dessert
Ingredients
8 oz brick cream cheese, softened
2 tablespoons sugar
1 teaspoon vanilla
1 ripe mango, diced
1½ cups whipped topping
fresh fruit graham crackers, wafer cookies
Instructions
Beat cream cheese, sugar and vanilla until smooth. Add in mango and beat until combined.
Fold in whipped topping.
Serve immediately with fresh fruit, cookies or graham crackers or refrigerate until ready to serve.
(Best if served same day.)
All three of my kids couldn't get enough of this fruit dip.
Serve this mango fruit dip at your next celebration! It would also work great for brunch served with fresh fruit.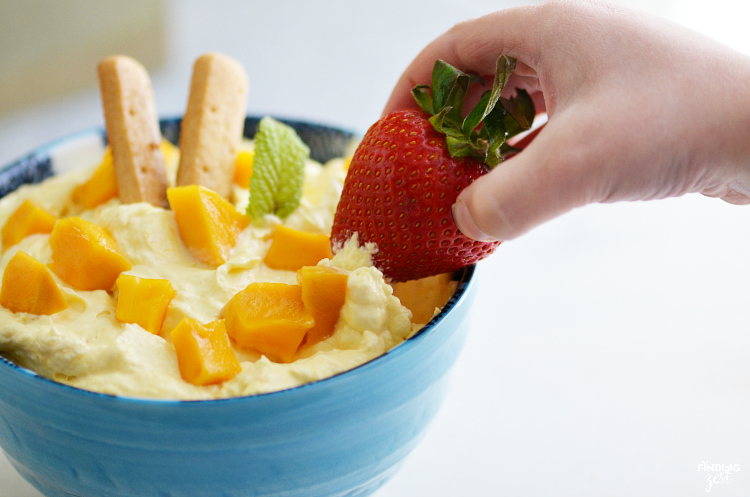 This fruit dip also tastes amazing by itself. You can take it a step further and use it for layering in a simple parfait. I topped ours off with some delicious toasted coconut. So good!!
What have you been up to with your mini chefs this week?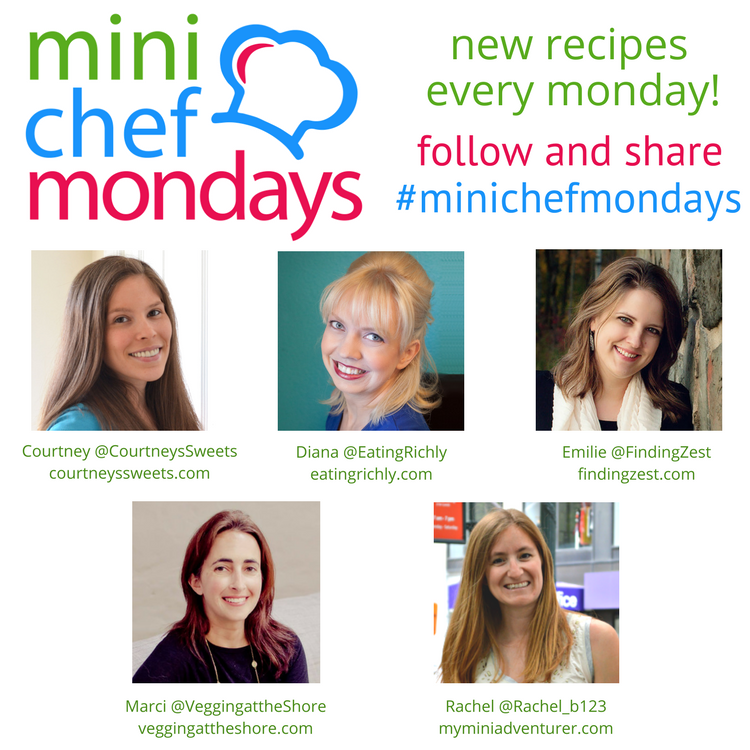 I am hosting Mini Chef Mondays along with 4 fabulous bloggers, find out more about the Mini Chef Mondays Team!
Join our facebook group to find even more recipes and share your own recipes!
Get featured and follow us too!
Be sure to check out each of their Mini Chef posts as well!