Last week I shared with you a delicious Orange Pineapple Smoothie that I made with my boys on their day off from school. We decided to make two recipes with the delicious navel oranges we picked up at Sam's Club. These Orange Dessert Cups use orange peel cups to create a fun way to serve up dessert. They are super quick and easy so give them a try with your mini chefs!
My 10 year old Lucian made this recipe with me. He loves anything with pudding so we decided to fill our orange cup with some freshly made vanilla bean pudding.
I cut out most of the inside of the orange, which we used to make our Orange Pineapple Smoothies. Then Lucian scooped out any excess with a spoon.
Pudding is a super simple recipe so Lucian made that entirely by himself.

For easier pouring, we did transfer the pudding to a measuring cup but a spoon would work just fine to fill the orange cups.

To add a little more flavor and continue on the fruit theme, we topped our pudding cups off with fresh blueberries and whipped cream!
We didn't hollow out the tops of the orange cups so they could still enjoy some of the juicy fresh orange!
Orange Dessert Cups
Author:
Emilie from Finding Zest.com
Recipe Type:
Dessert/Snack
Ingredients
3 large navel oranges
1 pkg pudding (4 serving size)
2 cups milk
¼ cup fresh blueberries
whipped cream
Instructions
Cut navel oranges in half, about ⅔ of the way up. Hollow out with knife. Scoop out excess with spoon if necessary.
Prepare pudding according to directions, allowing time to set.
Fill orange cups with pudding.
Top with blueberries and garnish with whipped cream.
Place top half of orange over cup as a lid.
Serve immediately.
I highly recommend pairing this recipe with this refreshing
orange pineapple smoothies
! Simply store the orange juice/guts inside the fridge for when you are ready to make your smoothies.
What have you been up to with your mini chefs this week?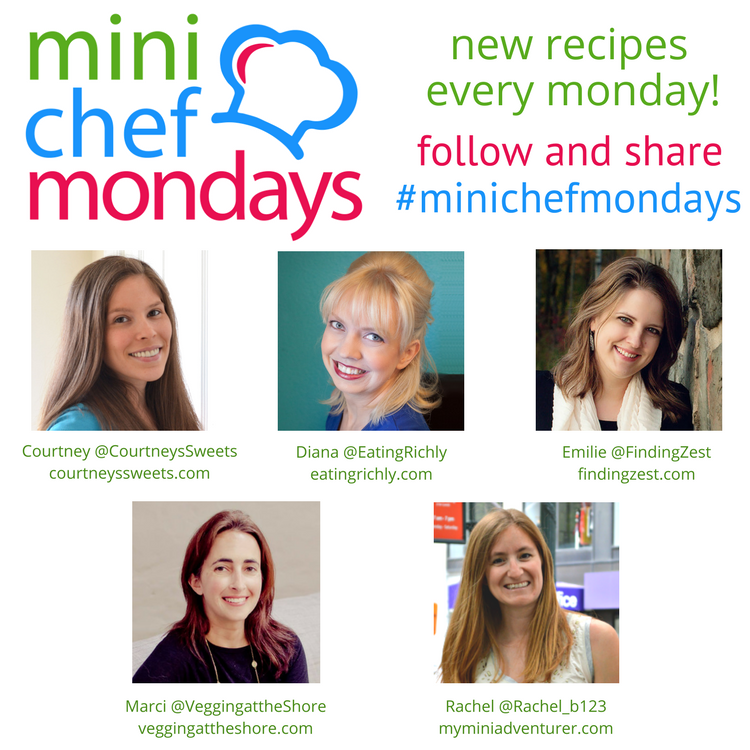 I am hosting Mini Chef Mondays along with 4 fabulous bloggers, find out more about the Mini Chef Mondays Team!
Join our facebook group to find even more recipes and share recipes too!
Get featured and follow us too!
Be sure to check out each of their Mini Chef posts as well!