A yogurt smoothie was the perfect choice this week! When it comes to figuring out what to make for Mini Chef Mondays, it often is a spur of the moment thing. Often times I find an ingredient in stores that is a great deal or just sounds delicious and I try to make a recipe with that ingredient. Last week I was shopping at Sam's Club and found a great deal on a huge 10 pound bag of California navel oranges. They taste amazing! Nothing beats a juicy, flavorful navel orange. Since my all my kids had the day off last Friday from school, my oldest son Lucian asked if we could make a yogurt smoothie. We went the tropical route with this Orange Pineapple Yogurt Smoothie that tastes so refreshing!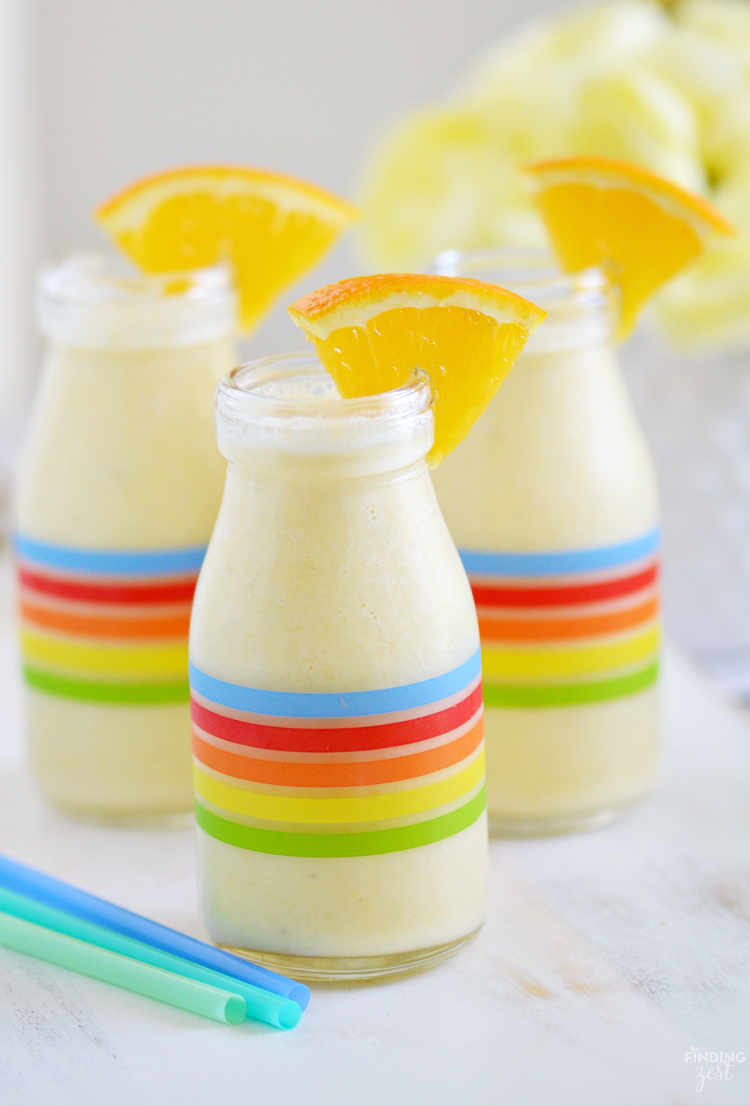 Smoothie Recipes for Kids
Smoothies are such an easy way to get kids involved in the kitchen. It is almost impossible to screw up a smoothie so it is a good opportunity for kids to play around with their favorite ingredients. Let your kids help you design their own smoothie flavors. My middle son who is very picky about vegetables realized he loved this spinach smoothie and asks for it often now. You can also get creative like this dragon fruit smoothie or cucumber avocado smoothie.
It is also done in just a few minutes so if you have a kid like Lucian who enjoys making things but loses interest after a while, smoothies are a quick win!
How to Make a Yogurt Smoothie
Yogurt smoothies are my favorite. They create a thicker consistency while adding additional protein. I prefer to use a vanilla whole milk or greek yogurt but a plain yogurt also works great with so much sweet flavor in the fruit. I typically add 1/4 cup to 1/2 cup per yogurt smoothie serving, depending upon size and how much fruit I'm including.
Give this Orange Pineapple Yogurt Smoothie a try for your next session in the kitchen with your kids. According to my youngest, this yogurt smoothie tasted like "heaven". Lucian said, "Yeah, mom, it is like little baby Jesus made these smoothies just for us!" While that might be an exaggeration, they certainly were one of the best smoothies I've ever made.
It is the perfect breakfast or snack, any time of day! Watch for next week when we share how we used the orange peel from this recipe to make an easy dessert.

Orange Pineapple Yogurt Smoothie
Author:
Emilie at FindingZest.com
Recipe Type:
Drink/Breakfast
Ingredients
1 cup Greek yogurt
2 oranges, peeled
4 spears fresh pineapple
1 banana
2 cups ice
Instructions
Blend all ingredients together.
Garnish with fruit (if desired)
Serve immediately.
What have you been up to with your mini chefs this week?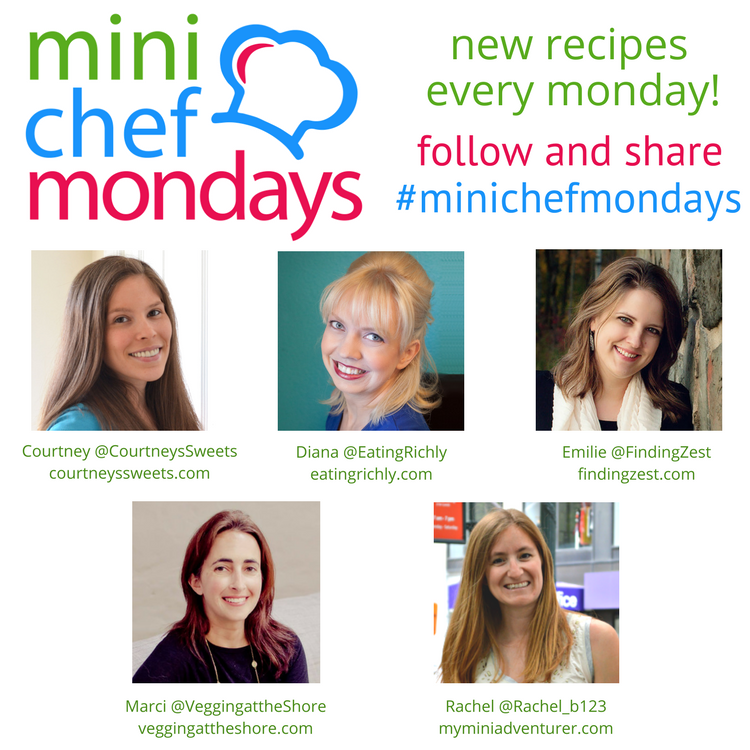 I am hosting Mini Chef Mondays along with 4 fabulous bloggers, find out more about the Mini Chef Mondays Team!
Join our facebook group to find even more recipes and share recipes too!
Get featured and follow us too!
Be sure to check out each of their Mini Chef posts as well!