We are inching one week closer to the start of school. A part of me is dreading it and another part of me can't wait. That is pretty much what my kids are feeling as well. This week for our back to school Mini Chef Mondays theme, I got my middle son in the kitchen with me. He is my most picky eater and I'm always on the hunt for something new for him. After a little thought I came up with these quick and easy Pizza Dippers for School Lunch and it was a slam dunk! (Pun intended!)

How to Make Pizza Dippers
Warren's favorite pizza is pepperoni and he loves cheese and crackers. Instead of serving these the traditional way, I opted to create some skewers.
This recipe was super easy for my son to prepare himself at 8 years old. And since he has been getting more and more independent, I used this opportunity to let him prepare his own lunch.
I can now add these dippers to the list of lunches Warren can make himself, which is a win for me!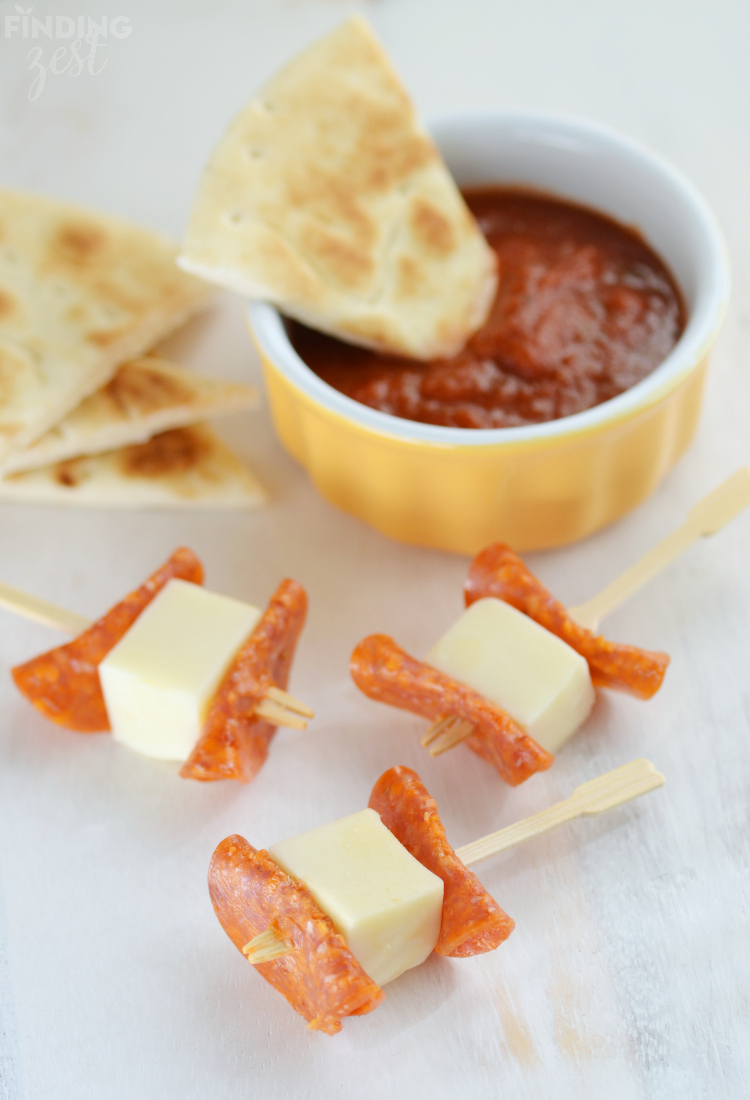 Pizza Dippers for School Lunch
I decided to serve these with flatbread wedges to round out the meal. My kids love this Greek pita flatbread so we always have it on hand. (You may have noticed with so many kid-friendly flatbread recipes I've been making lately.)
Pizza Dippers for School Lunch
Author:
Emilie at findingzest.com
Recipe Type:
Lunch or Snack
Ingredients
1 mozzarella cheese stick, cut into fourths or 4 mozzarella cubes
8 slices pepperoni
½ piece of Greek pita flatbread, cut into 4 wedges
½ cup pizza sauce
4 bamboo forks or toothpicks
Instructions
Skewer one piece of pepperoni, mozzarella then another piece of pepperoni with bamboo fork or toothpick. Repeat.
Serve skewers with flatbread and pizza sauce for dipping.
(If packing for lunch, be sure to use an ice pack to keep ingredients cold)
While I made these for a school lunch idea, they would also work great for a game day appetizer or after school snack.
Kids can choose to dip just the flatbread or both the flatbread and skewers. It makes for a great, hands free lunch that gives them that pizza taste that they love. All three of my kids devoured this lunch box example and I found myself making several more skewers and flatbread wedges. My oldest son asked for Canadian bacon next time.  I'll think I'll serve him some pineapple with it so he can have a Hawaiian pizza dipper, his favorite pizza after plain cheese.
What have you been up to with your mini chefs this week?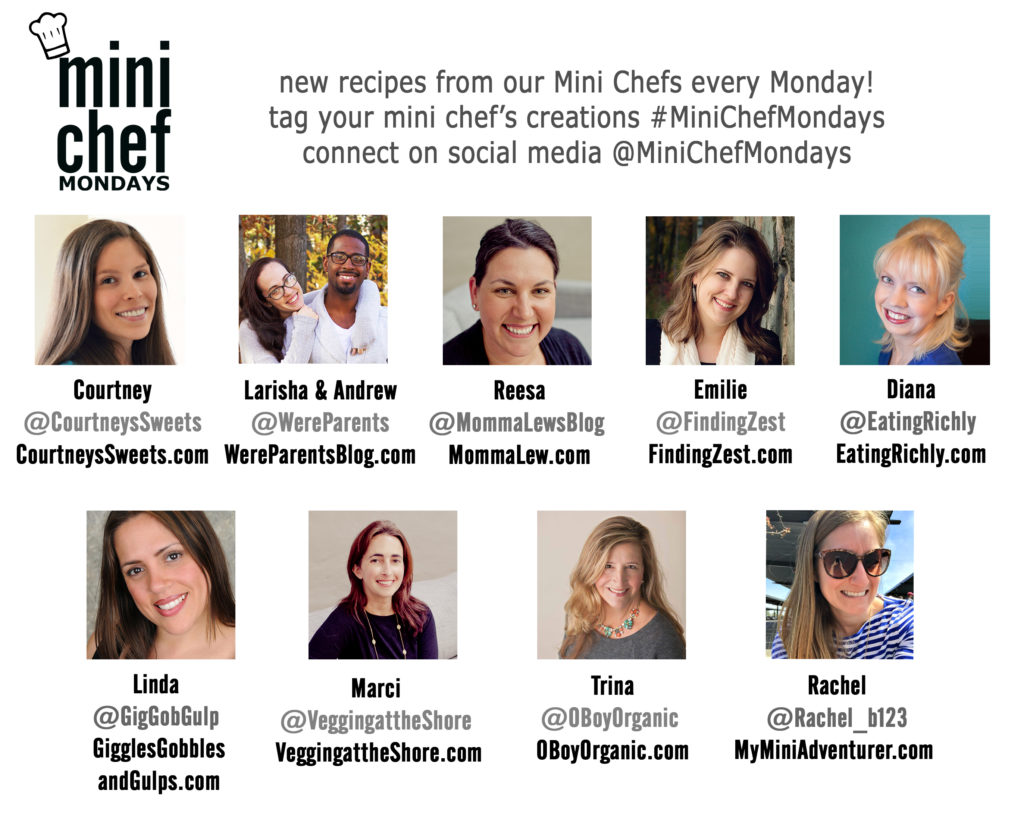 I am hosting Mini Chef Mondays along with 8 fabulous bloggers! Read how Mini Chef Mondays started. Join our facebook group to find even more recipes and share recipes too!
Be sure to check out each of their Mini Chef posts as well: