While I know that fall isn't technically here yet, it is certainly starting to feel like it. The stores and restaurants are full of everything pumpkin spice and fall harvest fruits and vegetables. Our apple tree now has some gorgeous red cortland apples that we'll be picking later today. (Watch for a recipe using those next week!) For this recipe I had a bag of super crisp gala apples that were calling to me from my fridge. I usually use this recipe but to really get into the spirit of fall flavors, I decided to make Pumpkin Spice Sauteed Apples.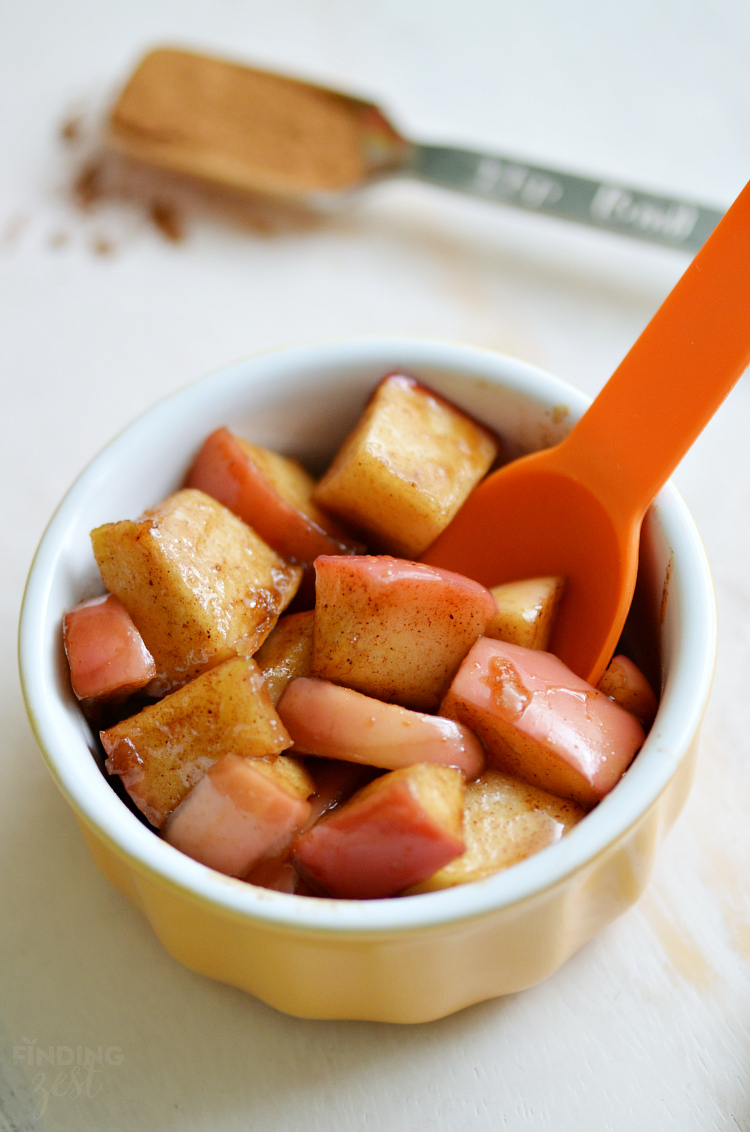 I love these sauteed apples because they can be served in so many different ways. They taste great warm just by themselves or with some whipped cream, but they also make a great topping for ice cream or breakfast foods like pancakes, waffles and french toast.
While I love the look of apple slices, I think larger chunks make these apples much more kid friendly. Why bother having to cut them up when I can serve them in larger bite sized pieces? (I make them pretty large chunks because they do get smaller once you cook them. ) You'll just want to make sure you make them as even sized as you can.
To make this really easy for my Mini Chef, we used a plastic zipper bag.
Wesley loves shaking to mix and coat ingredients and it is less messy than a bowl and spoon.
While the original recipe calls for a medium saucepan, I like using a large frying pan. This allows for more even cooking and makes it much easier to stir the apples while they are sauteed.
Pumpkin Spice Sauteed Apples
Author:
Emilie at Findingzest.com (Altered from Food.com)
Recipe Type:
Snack, Dessert or Breakfast
Ingredients
4 medium to large crunchy apples (around 2 lbs)
½ cup packed brown sugar
2 teaspoons pumpkin pie spice
2 tablespoons water
1 tablespoon butter
Instructions
Core apples and cut into thick chunks. (You can peel if desired.)
Place apples in gallon sized ziploc bag.
Add brown sugar and pumpkin pie spice into bag.
Shake until well coated.
Melt butter in large frying pan over medium heat.
Add water and apple mixture.
Cook apples over medium heat, for 8 to 10 minutes or until apples are tender, stirring occasionally. (Be careful not to overcook.)
Cool slightly and serve warm as is, with whipped cream or as a topping over ice cream, waffles or pancakes. Can also serve cold if preferred.
Refrigerate any leftovers.
Serve them as a snack, dessert or side dish. Yum.
Refrigerate any of these pumpkin spice sauteed apples and eat them cold or warm them up again. Either way they are delicious!
What have you been up to with your mini chefs?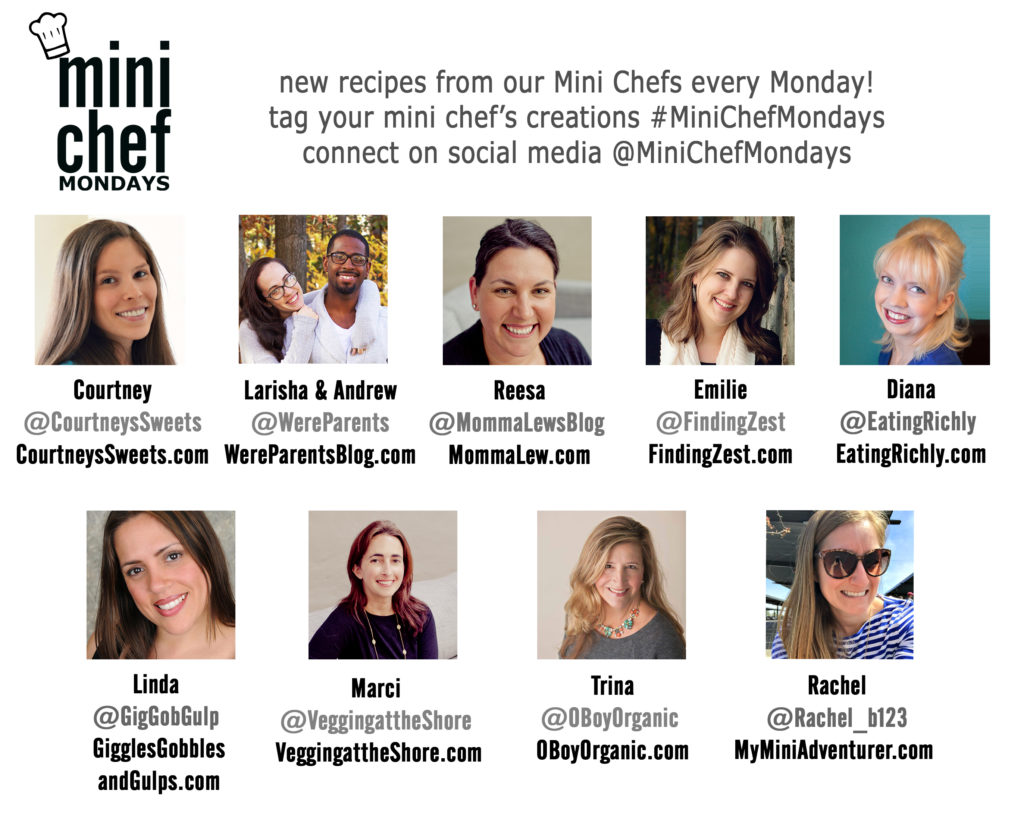 I am hosting Mini Chef Mondays along with 8 fabulous bloggers! Read how Mini Chef Mondays started.
Join our facebook group to find even more recipes and share recipes too!
Join the Mini Chef Mondays newsletter to get the latest recipes delivered to your email each week! Don't worry, we will only use your email for Mini Chef Mondays recipes, pinky promise!
Get featured and follow us too!
Be sure to check out each of their Mini Chef posts as well!