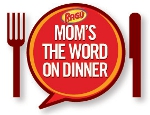 With the start of the new school year, our schedules seem to take on a life of their own.  From extra curricular activities to social outings and not to mention the shorter days approaching, it is no wonder why families need quick and easy meals that their families can enjoy. One meal my family always enjoys is anything which includes Italian Sausage. And this slow cooker recipe  my mom recently shared at a family get together was the perfect combination of flavorful and easy and features your favorite Ragu sauce!
Irresistible, right?

Easy Italian Sausage & Peppers Sandwiches
Author:
Adapted from Country Woman
Ingredients
8 Italian sausage links (2 pounds)
1 jar (26 ounces) of your favorite meatless Ragu spaghetti sauce
½ cup water
1 can (6 ounces) tomato paste
1 large green pepper, thinly sliced
1 large onion, thinly sliced
1 tablespoon grated Parmesan cheese
1 teaspoon dried parsley flakes
8 brat or hoagie buns, split
Topping:
Additional Parmesan cheese or your favorite shredded cheese variety, optional
Instructions
Place sausages in a large skillet; cover with water. Bring to a boil. Reduce heat; cover and simmer for 10 minutes; drain well OR if you like your sausage links browned, saute over medium low heat for approximately 10 minutes. You may also brown your peppers and onions with your sausage if you prefer.
While your sausages are cooking, in a 3-qt. slow cooker, combine Ragu spaghetti sauce, water, tomato paste, green pepper, onion, cheese and parsley. Add sausages. Cover and cook on low for 4 hours. Increase temperature to high and cook another hour longer.
Serve in thicker style buns such as brat or hoagie buns. (Traditional hot dog buns will not hold up) Sprinkle with additional cheese if desired.
To help moms across the country, Ragu has created the
Mom's the Word on Dinner
discussion group on Facebook. There you can watch videos from other influential mom bloggers spilling their secrets and every day dinner woes and join in on the conversation. The most recent topic is "How do you spice up your pasta?" This meal is certainly a crowd pleaser and is as versatile as it is simple to prepare.
How do I to spice up our pasta? In my family we always opt for Italian sausage over hamburger for extra flavor and add in tomato paste with Italian seasoning into our Ragu spaghetti sauce. We also like to sneak in extras like  mushrooms and onions. Our pasta of choice is almost always penne. After realizing that penne no longer needs to be cut up for my kids like spaghetti, it makes it much easier for us to serve our preschool boys and they appreciate how easy it is to eat!
I'm curious. What do you do to spice up your pasta? Join the conversation at Ragu's Mom's the Word on Dinner on Facebook or on twitter with the hashtag #MomstheWord. Check out more information and find fabulous recipes at Ragu.com .
Disclosure: I am an Ambassador for Ragu Mom's the Word on Dinner program. The thoughts and opinions  I've expressed are 100% my own and yours may differ. The  recipe shown is slightly adapted from Taste of Home, which was originally printed in Country Woman in 1982.