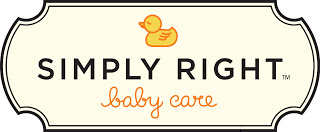 I often struggle with finding good deals in a short amount of time. I'd love to go back to the days where I'd clip tons of coupons, match up ads and shop at several different stores to find the best value. Before having kids this was fairly easy to do in my free time and even fun. Now that my schedule is seemingly always full and with typically at least two of my three kids in tow, finding great values has to be simpler than that.  One thing that hasn't changed over the years is our Sam's Club membership.
Since I was a pre-teen, my parents or my husband and I have been a member of Sam's Club. I've always appreciated the wide selection and items you can't find just anywhere. And of course, nothing beats shopping for a crowd when you can get your items so much cheaper in bulk.
Last weekend I went shopping at Sam's Club with family. We loaded up on a whole lot of fresh fruit including mango, kiwi and strawberries, bakery items like french bread and frozen items like blueberries. I even snagged a new Eddie Bauer shirt for myself. It was a great trip! I also had the opportunity to check out the  SIMPLY RIGHT™ Baby Care products.
I recently learned that Members saved up to $392/year purchasing these SIMPLY RIGHT™ baby products. I was really surprised by this high number.  When I compared prices, it was easy to see how they did it. The SIMPLY RIGHT™ diapers and wipes gave you more per package than the other leading brands and cost less.
But as any parent knows, being a better price per diaper doesn't necessarily mean a better value if they can't stop leaks or are uncomfortable for our little ones.
I was sent a small care package for my 12 month old, Wesley which included the SIMPLY RIGHT™ diapers in size three and a package of wipes. I've often purchased store brand wipes for him, especially if a name brand variety wasn't on sale. While not all store brands are created equal, they are often comparable to name brand. I've found the same to be true with the SIMPLY RIGHT™wipes. They are thick enough and have a soft, quilted texture. This is definitely a product I'd buy in the future. With such a large box I wouldn't have to even think about buying them for quite a while. Bonus!

And while I've always been a name brand girl for diapers, I was actually a little shocked at the quality of the SIMPLY RIGHT™ diapers. My favorite feature is the extra stretchy side panels and waist which offers a custom fit diaper. So far we haven't had any leaks, even over night and even my baby who is always on the go these days, seems comfortable in them. They have a new thin absorbent core for extra protection and flexible fit!
You can find the entire SIMPLY RIGHT™ Baby Care line at your local Sam's Club. Not sure where that is? Use the Sam's Club store locator to find one near you. If you aren't a member, visit Sam's Club to join or learn more about the values of membership.
Ready to try them out for yourself? For a FREE sample of SIMPLY RIGHT™ diapers or wipes, visit  http://simplyrightbabycare.com/sample.html today!
This is a sponsored post written by me on behalf of SIMPLY RIGHT™ Baby Care Products.