We all have our favorite recipes from scratch that are our go-to favorites. These homemade drop biscuits have been a family favorite for years. I love that they are made from ingredients that I always have on hand, and can be on my table in under 20 minutes. These biscuits are the perfect accompaniment to a hearty winter meal like stew, but also taste great warmed up with my morning coffee. One thing is for certain, you won't believe how easy these drop biscuits with no yeast are to make!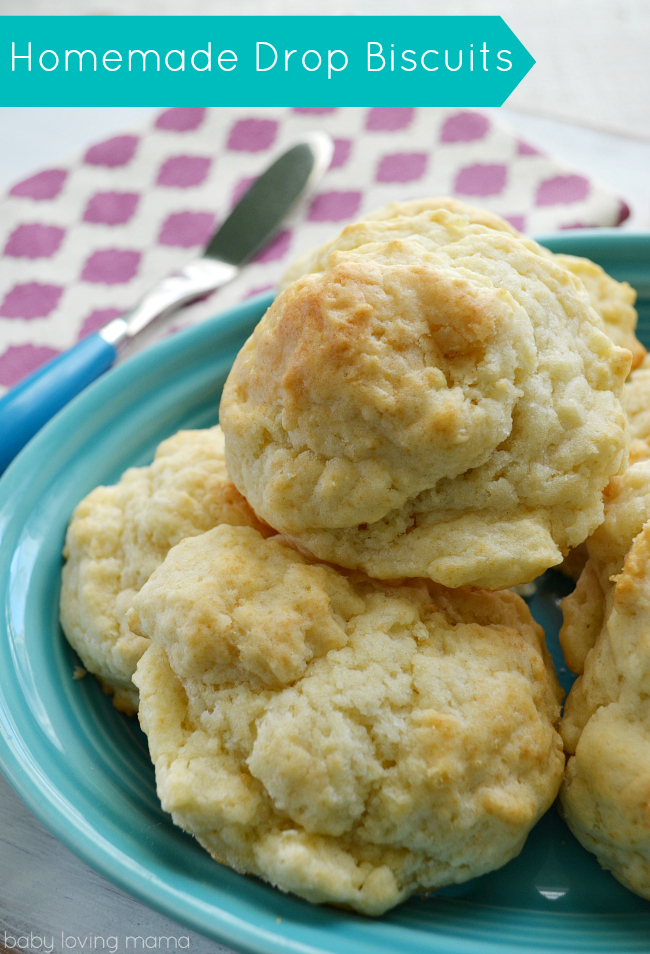 Drop Biscuit Tips:
After making this recipe so many times, I've learned a couple of things. It is important to start pre-heating your oven right away. You do not want this batter to sit or be over-mixed. It is important to work fast. The sooner you get them into the oven after you mix the wet ingredients in with the dry, the better the taste. I've also found that whole milk creates a better biscuit over 1% milk. They do taste great either way, but the extra fat does make them even better.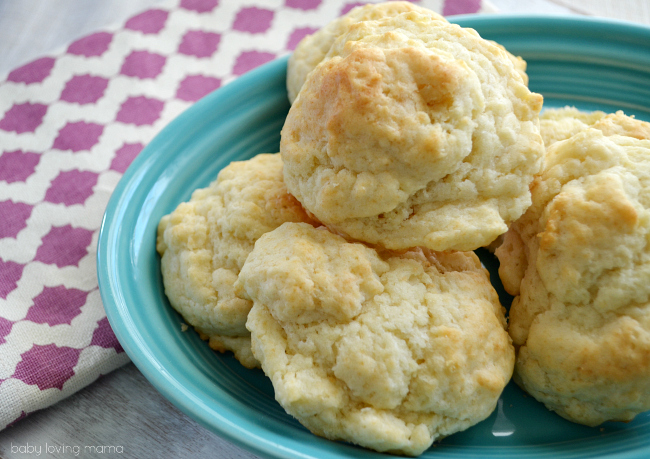 To make the perfect biscuits every time, I recommend always using a quality lined baking sheet like the one below.  I love using silicone baking mats because they can be used over and over again and clean up great! Together they made a gorgeous biscuit bottom without burning. I like using a muffin (4 tablespoon) steel scoop. This is a must have for quickly dropping the biscuits plus it works great for large cookies or filling tins for muffins or cupcakes!
Give these products affordable products a try with this recipe. You won't be disappointed!
Norpro Stainless Steel Scoop, 56MM (4 Tablespoon)
Nordic Ware Natural Aluminum Commercial Baker's Half Sheet
AmazonBasics Silicone Baking Mat – 2 Pack
Baker's Secret 1061483 10-by-16-Inch Nonstick Cooling Rack, Set of 2
&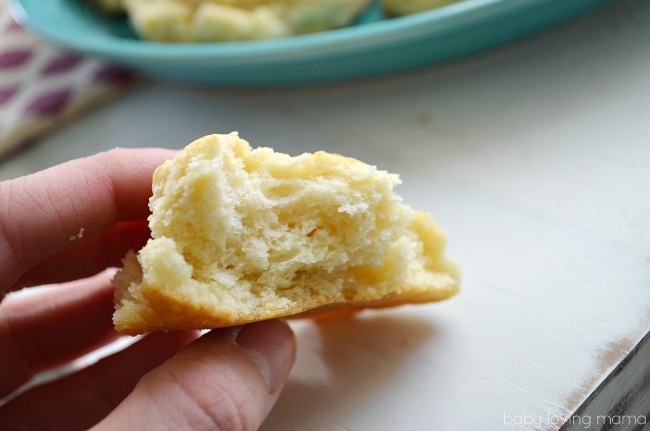 Serve these homemade drop biscuits with butter, honey, jam, apple butter or great for dipping into soups. (I often serve mine with this yummy Italian Soup.) We especially love them with butter and honey. Would also taste great with some shredded cheese mixed in. Super simple and very delicious!

Homemade Drop Biscuits
Author:
Emilie at FindingZest.com (altered from all recipes)
Ingredients
2 cups all-purpose flour
1 tablespoon baking powder
1 to 3 tablespoons sugar (depending upon how sweet you like them)
¼ teaspoon salt
½ cup butter, melted
1 cup milk (whole milk preferred)
Instructions
Heat oven to 450 degrees. Mix together flour, baking powder, sugar and salt.
Add melted butter and milk. Stir just until moistened.(Best to let melted butter cool a bit before adding)
Immediately drop by heaping tablespoons (15 biscuits) onto lightly greased or parchment paper/silicone baking sheet lined large cookie sheet.
Cook for 10 to 12 minutes or until edges turn golden brown.
Looking for a something to pair with these tasty biscuits? Give this Olive Garden
copycat Zuppa Toscana recipe
a try. It is AMAZING!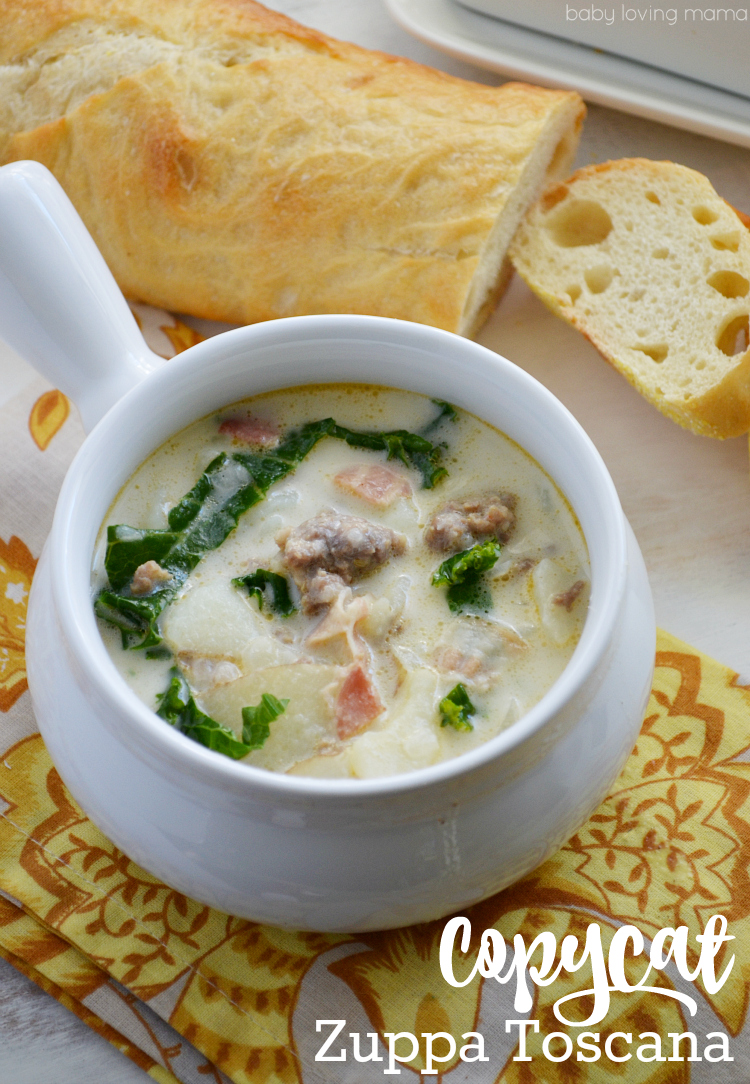 If you are interested in making these same biscuits more hearty, see this delicious recipe for Cheesy Bacon and Chive Homemade Biscuits.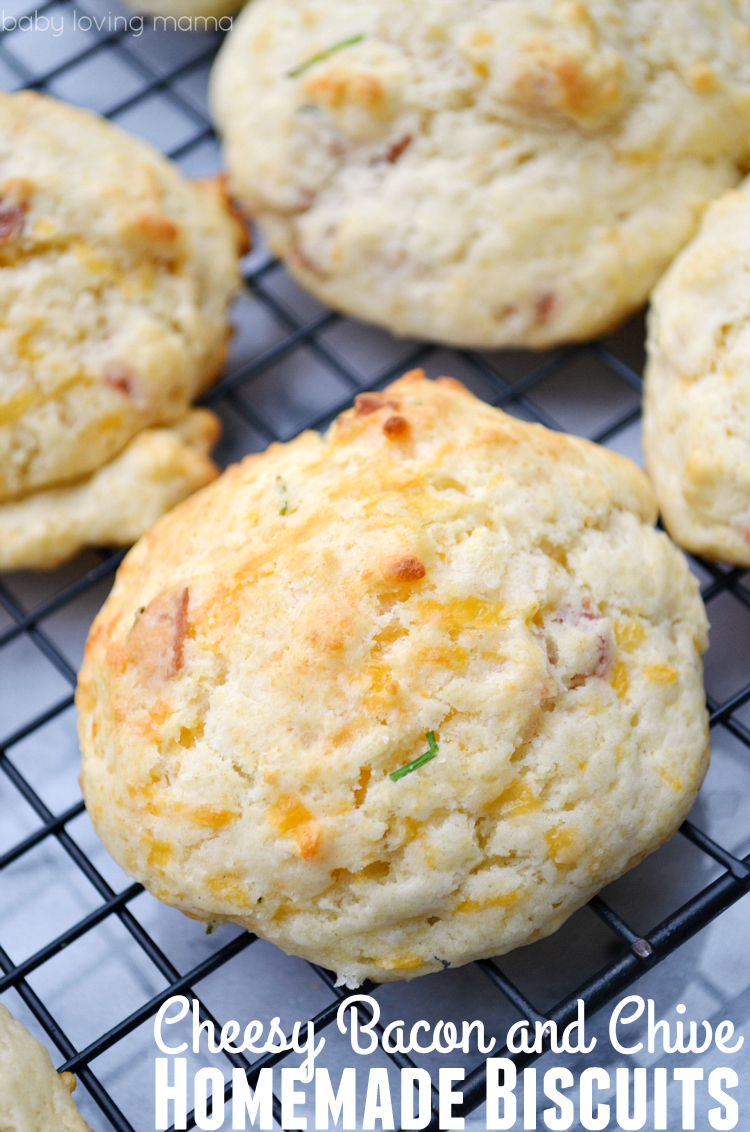 Adding orange or lemon zest and some fresh fruit like cranberries or blueberries is also fantastic. Check out this slightly altered recipe for Homeade Cranberry Orange Drop Biscuits. So good!
This homemade drop biscuits recipe is altered from this EZ Drop Biscuits recipe found on allrecipes.com.