I participated in an Influencer Activation on behalf of Influence Central for American Express Serve. I applied for the Serve Cash Back card to facilitate my review and received a promotional item to thank me for my participation.
When I was a kid, I remember how much I loved to save. I thought I wanted to be a banker, because I loved to count my money and save it. I ultimately went to college and received my degree in Business Administration. I opened my first Roth IRA when I was only 19. Being smart financially is something that I've enjoyed throughout my life, and yet I like it to be easy to make smart money decisions. While I know my husband and I make wise long-term decisions on a regular basis, the short-term decisions are somewhat lacking. We budget for big purchases but the small ones slip on through. And I've noticed that our bank account has suffered for this because all those little purchases can add up quickly.  Eating out, coffee shop stops, and impulse shopping at our favorite retailers have taken their tole. I don't want to have to question every little purchase like treating my little guy to a smoothie, but I do want to be responsible.
What if staying within a budget could earn you cash back? Would you try out a system by which you used a prepaid debit card and earned 1% cash back on every dollar spent, thereby saving money while watching spending habits? American Express Serve® Cash Back is a full service reloadable prepaid debit account that offers convenient and easy access to money management tools at no or low cost PLUS cash back on everyday purchases. American Express Serve® Cash Back is the only prepaid debit account with 1% cash back on purchases.
How Does it Work?
It is so easy to get 1% Cash Back. Here is how you do it!
Get 1% Cash Back for every dollar you spend when you shop in store or online.
Cash Back is added to your Account promptly after your purchase and is ready to spend when you choose.
Log in to redeem the amount you've earned on your next purchase.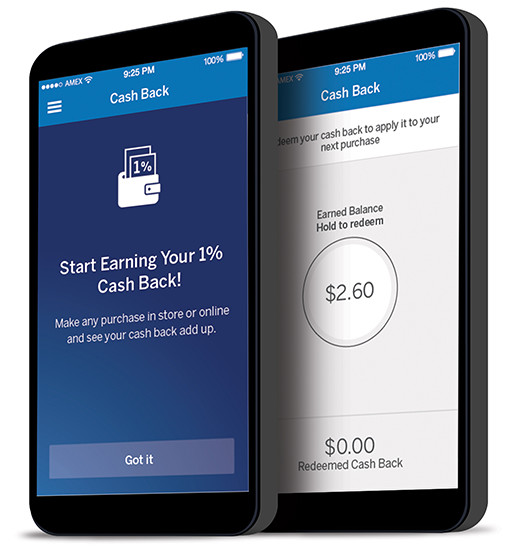 How to Apply:
You can register on-line to get a prepaid card in the mail for free. You can alternatively purchase the card at a retailer for up to $3.95 depending on the retailer. There are no credit checks, minimum balances or hidden fees.
Low or No Cost
For a low monthly fee of $5.95 American Express Serve® Cash Back card holders have free direct deposit, free online bill pay, and free in-network ATM withdrawals. A $2.50 American Express Serve Cash Back fee applies for out of network ATM withdrawals.
Add Money to Your Account:
There are several ways to add money into your American Express Serve® Cash Back account.
Direct Deposit
Cash Reload It (over 1,000 locations in select cities/fees may apply)
Mobile Check Deposit
Bank Transfer
How to Use It
Whether you use your pay bills, buy groceries, shop online, withdraw cash from over 24,000 MoneyPass® ATMs, you can use your card virtually anywhere American Express Cards are accepted. Use the American Express Serve Cash Back Mobile app to check your balance and recent transactions, pay bills on the go, deposit checks and send money to family or friends who have a Serve account.
Additional Benefits of Membership
You can enjoy additional features available as part of the American Express network including:
World Class 24/7 American Express Customer Service: 1-800-954-0559.
Access to special offers, content and more from top brands on Facebook, Foursquare, and Twitter at sync.americanexpress.com.
Purchase Protection, which protects eligible purchases made with the Card against accidental damage and theft for up to 90 days from the date of purchase.
Roadside Assistance Hotline you can call in case of emergency for reliable service.
Register for American Express Serve Cash Back
I'm going to be trying out my own American Express Serve Cash Back prepaid debit card to see if it can help me to curb some of my every day spending. I hope you'll join me and register to try it out your self.  You can also follow American Express Serve on social media including Facebook and Twitter.
Watch for another post coming next month detailing my experience!