A couple of weeks ago I shared this recipe for Homemade Limeade as part of our Mini Chef Mondays series. Besides just enjoying this refreshing limeade as a drink, we also used it as the base for some Strawberry Lime Ice Pops. Wesley loved these ice pops and is still talking about them!
I picked up this colorful set of six silicone ice pop molds from Amazon. They do offer a version with a stand, but I opted to save money and buy it without. They fit well into a plastic cup so I substituted two of those instead.
We made a simple strawberry puree for these pops. I let Wesley remove the seeds with a fine mesh strainer. Simply stirring it over and over will push the strawberry puree through the strainer, leaving the seeds behind.
After mixing with our homemade limeade, I let Wes also pour them into the mold. You can keep them standing upright with a jar or cup. Just be sure to leave enough room at the top to put the lid on.
Then just pop them into the freezer for a few hours. That is it!
These silicone molds are super fun and a great way to enjoy a homemade ice pops.
Strawberry Lime Ice Pops
Ingredients
1 cup sliced strawberries
1¾ cup homemade limeade or purchased limeade
six 3 oz silicone molds
Instructions
Puree strawberries in blender.
Push through a fine mesh strainer until seeds are removed. (Results in about ⅓ cup puree)
Stir together limeade and strawberry puree.
Fill silicone molds and freeze upright for at least four hours.
Let sit at room temperature a few minutes or run under warm water to loosen before serving.
You can play around with the flavors for your ice pops to suit your tastes, mood or ingredients you have on hand. Any fruit juices, fruit purees, yogurt, lemonade or limeade make for great ice pops.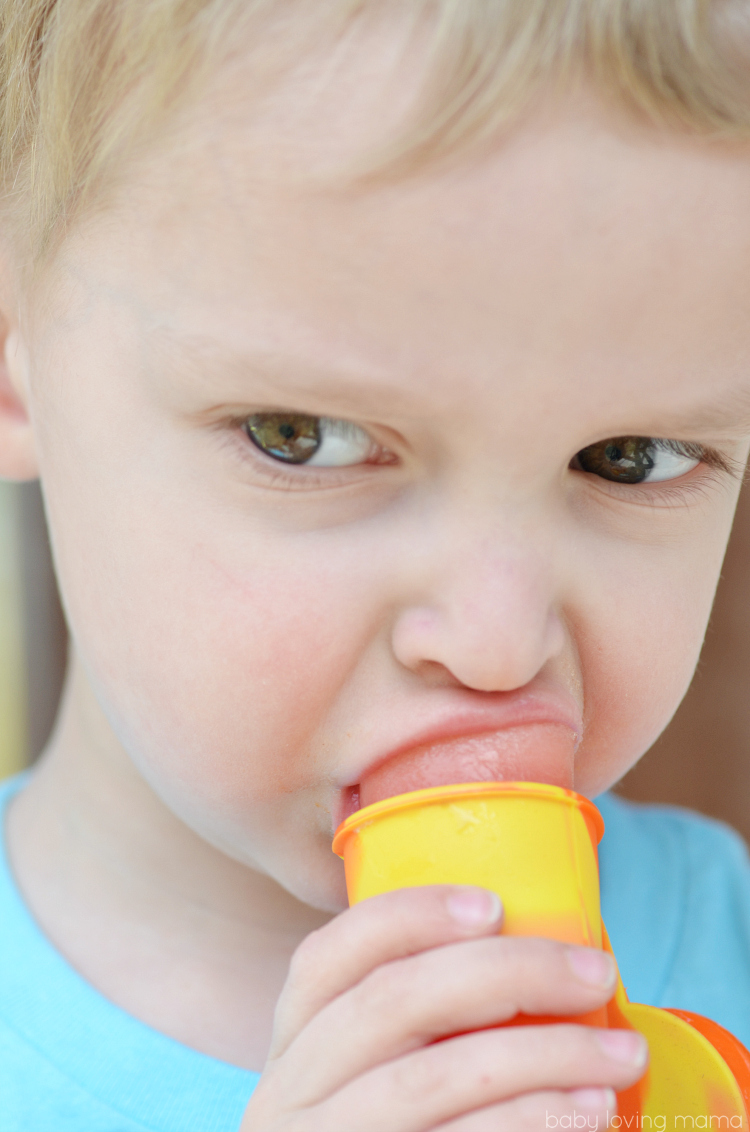 What have you been up to with your mini chefs week?
I am hosting Mini Chef Mondays along with 8 fabulous bloggers! Read how Mini Chef Mondays started, plus how to link up!
Join our facebook group to find even more recipes and share recipes too!
Get featured and follow us too!
Be sure to check out each of their Mini Chef posts as well!
Strawberry and Avocado Salsa // We're Parents