This past week was spring break for my kids, although you wouldn't know it by our weather. With snow on the ground and extremely low temps for this time of year (highs in the 20's, I kid you not) I thought I'd bring spring to us in the form of this easy Strawberry Mango Italian Ice. My little helper Wesley did more than help with this versatile base recipe we discovered at Food52, making it perfect for Mini Chef Monday!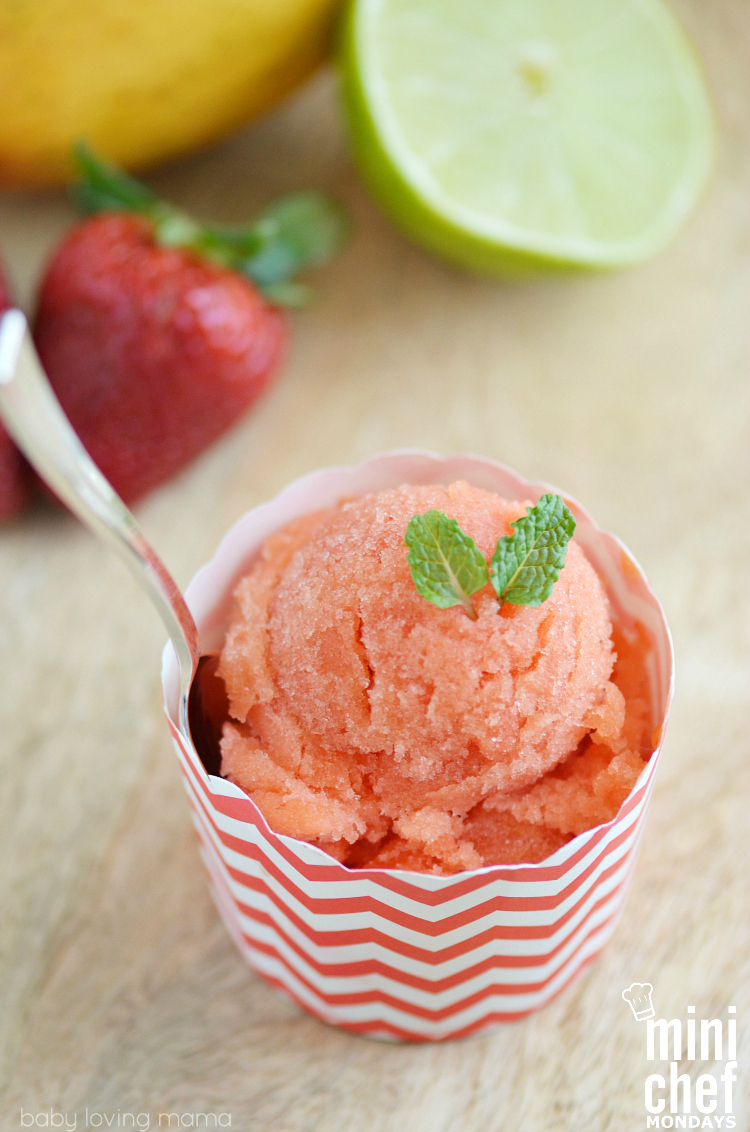 Since Wesley just turned 4, he isn't a pro at cutting yet. I like to give him plenty of opportunities to use a butter knife with fruits that are easy to cut. Since our strawberries were going to be blended anyway, it was a chance to practice. We worked on removing the stems as close as possible. Any excess fruit he missed we just cut off later. No big deal if our strawberries look a bit hacked up when we are done!

I found a box of champagne mangoes at Sam's Club the week prior and they were perfectly ripe. They are currently in season and if you spot some near you, I suggest you grab them while you have the chance. These mangoes really taste the sweetest when they almost appear too ripe with wrinkles on the outside. Seriously, they are like candy!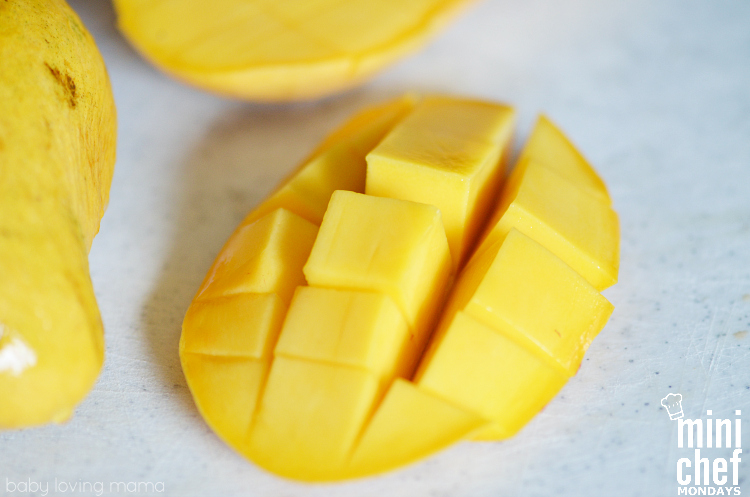 Wesley was able to work on building up his hand strength when I let him squeeze a lime by hand. He loved seeing how much juice he could get out!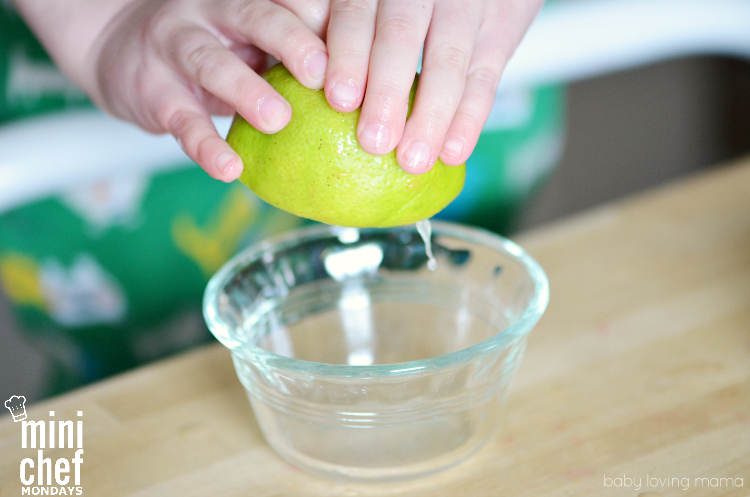 Wesley made this recipe almost entirely by himself. I did cut up the mango but that is about it.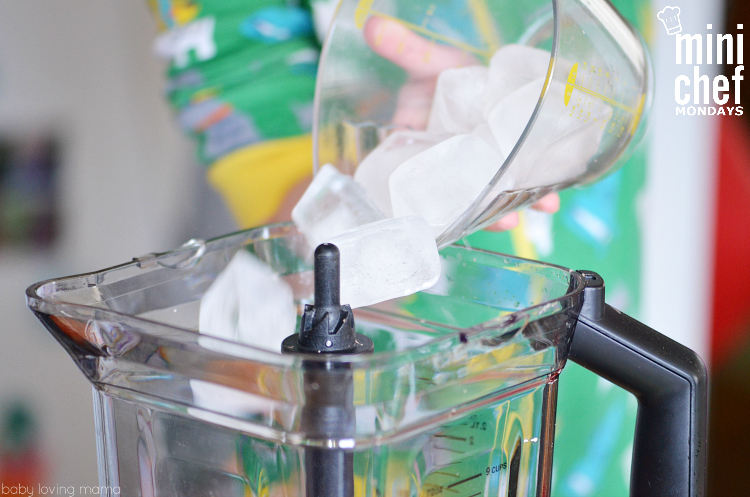 You will definitely want a high powered blender to get through all the ice in the recipe. It helps to add only half the ice at first. I love my Ninja! It whips through ice like butter! (I highly recommend.)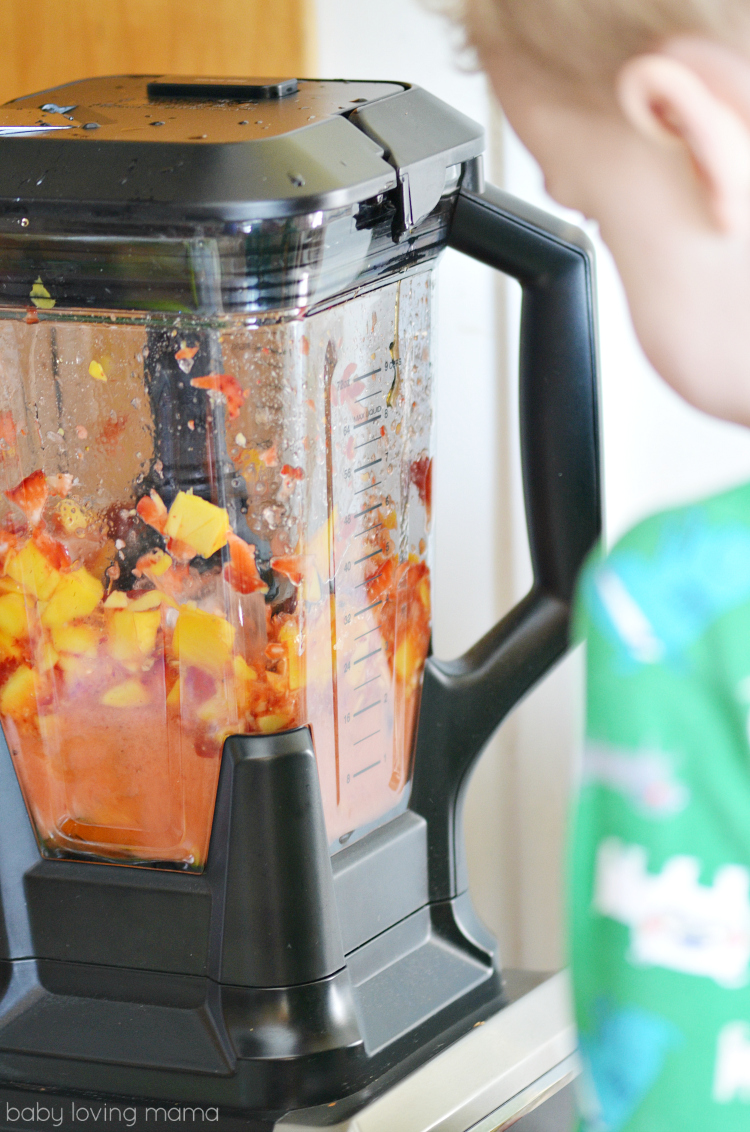 The resulting puree is just so pretty! I could have just eaten it like that with a spoon.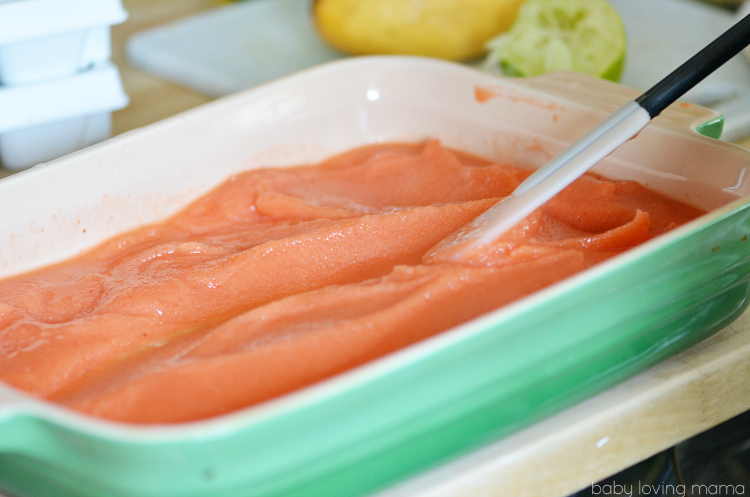 Once it has a chance to freeze for about 30 minutes, you can scrap it with a fork to get some awesome texture before freezing it again.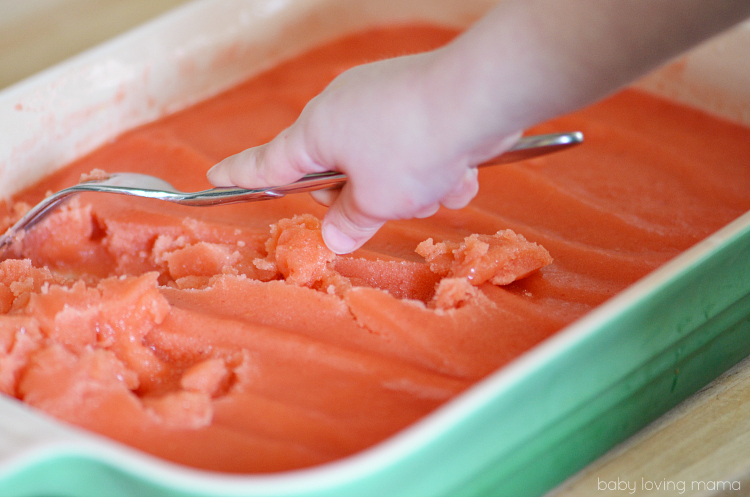 I served my Strawberry Mango Italian Ice in fun baking cups. It is the perfect serving size. I bought these mini spoons at the dollar store and they work awesome for small desserts.
Strawberry Mango Italian Ice
Ingredients
1½ cups fresh strawberries
1½ cups fresh mango (about 3-4 mangoes)
1 tablespoon fresh lime juice
3 to 4 tablespoons honey
3 cups of ice
Instructions
Add all ingredients to blender, leaving out half of the ice.
Blend until ice broken up. Add remaining ice and blend until smooth.
Spread into ungreased 9"x 13" baking dish.
Freeze for 30 minutes.
Break up mixture with fork.
Freeze again at least two hours or until completely frozen.
To serve, let sit at room temperature until you can scoop out ice.
(If you find this isn't sweet enough for you, serve with a little sugar sprinkled on top!)
This recipe also works great as a base so have fun switching out the fruit to create different flavors!
What have you been up to with your mini chefs?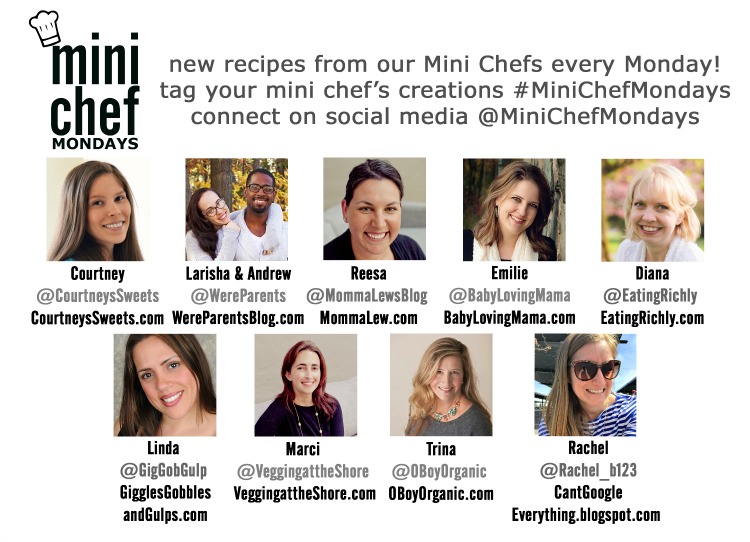 I am hosting Mini Chef Mondays along with 8 fabulous bloggers! Read how Mini Chef Mondays started, plus how to link up!
Join our facebook group to find even more recipes and share recipes too!
Get featured and follow us too!
Be sure to check out each of their Mini Chef posts as well!