I loved when my mom made stew or chili growing up because then she was sure to make homemade biscuits or sweet cornbread to go along with it. And let me tell you, she had a moist cornbread recipe that was always a hit.  She'd make a big 9″x 13″ pan of it and we were always happy to have some leftovers. My mom's cornbread was special, especially with some butter and syrup on top. Yum, right? If you haven't tried it that way you must. It sinfully good.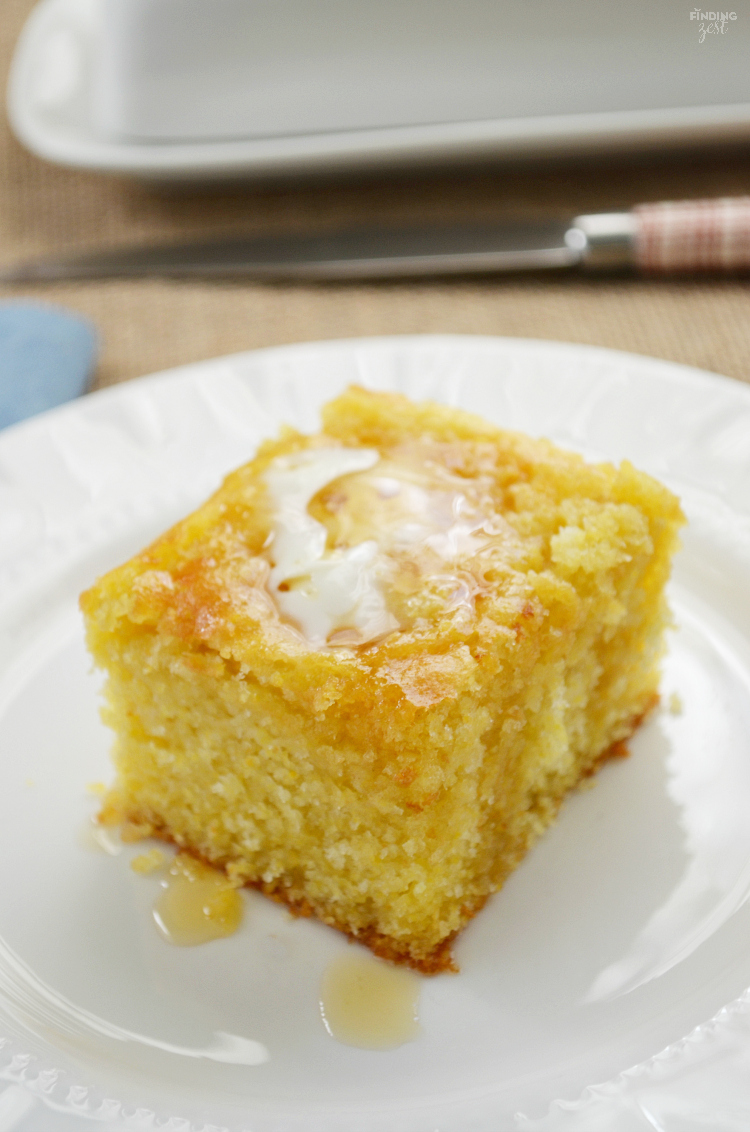 For dinner yesterday my husband begged me to make some chili (it was chilly here) and cornbread. Short on time, instead of calling my mother for her recipe I quickly looked at allrecipes to find one similar.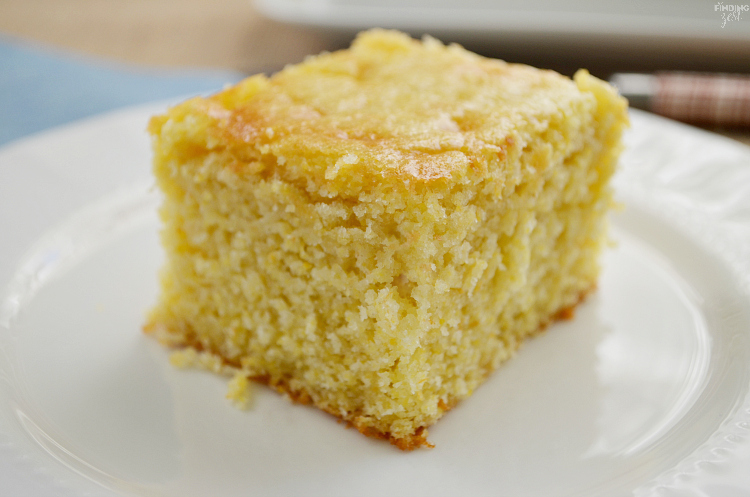 I think this sweet cornbread recipe tastes just like the cornbread I grew up on! Sweet and perfect right out of the oven, we were all in heaven.
How to Make Sweet Cornbread
This sweet cornbread recipe has a full cup of sugar in it. If sweet is not what you are looking for in a cornbread recipe, you can cut this amount down. Loaded with milk, this recipe creates a very moist cornbread!

Tastes great with butter and honey or syrup so give it a try!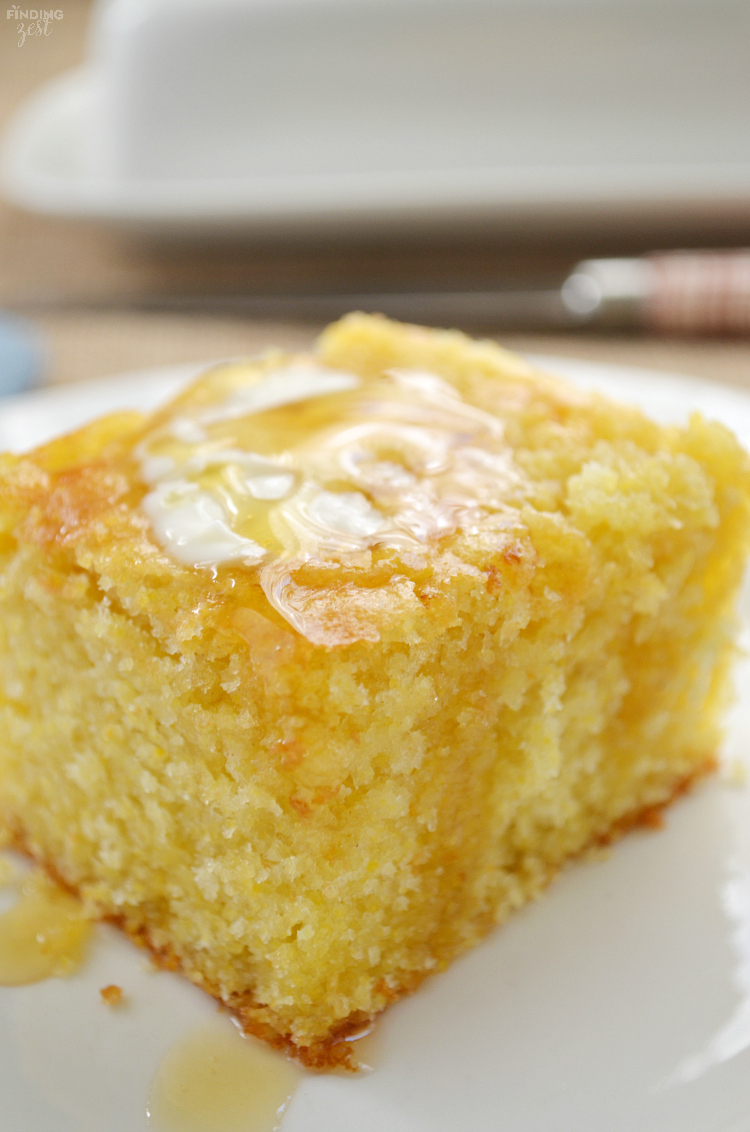 Looking for some delicious recipes to serve with your cornbread?
Try this 3 bean chicken chili recipe or this slow cooker black bean soup. Don't eat meat? This slow cooker vegetarian taco soup recipe might be just the thing. Spicy mexican beans is also a flavorful side to serve with cornbread.
However you eat it, you are sure to love this sweet cornbread recipe!
This recipe was originally found at allrecipes.com.