Whenever I have a party or get together, I like to be sure to have at least one thing that was memorable. Whether that be an extra tasty dinner, creative decorations or unique dessert, I like to showcase something that I can feel good about and in turn make my guests feel special. You can spice up any celebration by putting in a little bit of thought and effort. One of my favorite ways is to have a theme for the party.
Why Have a Theme?
Tying everything together with a central theme makes party planning easier and gives the entire party a cohesive look. Things to consider include invitations, party games, favors, decorations, drinks or cocktails, appetizers or dinner and of course dessert.
Decide on a Theme
When picking themes, start with the target audience. Who is your party for? The theme will vary whether your guests are children, adults or families. Consider ways in which to use items you already have or can borrow to reduce costs. For example, consider a beach theme in which you can use sand toys and beach towels as decorations.
Select Food and Drinks to Match
This could mean choosing food and drinks that directly relates to the theme such as tropical fruit and grilled kabobs for a Luau or simply changing the names to fit the theme such as "Tiki Turkey Wraps". Whatever you choose be sure to consider how much can be prepared ahead of time versus what must be done the day of the party or after guests have arrived. Try to limit what needs to be done the day of to avoid spending all your time in the kitchen and don't be afraid to delegate!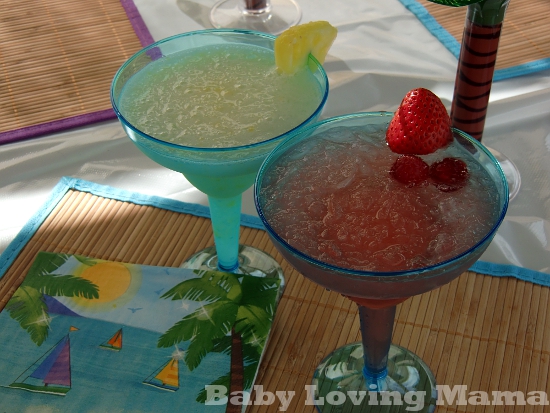 Choose One Thing to Stand Out
Decide on at least one thing to make extra special. Perhaps that will be an over the top dessert or unique game. Whatever it is focus on that and you can get away with doing less in other areas. For example, get fun party glasses for drinks or an amazing centerpiece to dress up a table and go with solid colored plates and napkins to save on costs.
How do you spice up your parties and create an event that no one will forget? Farm Rich is spicing things up with their frozen snacks and appetizers, including the new Queso Cheese Bites. These bite sized snacks are filled with creamy white queso cheese and a slight kick, perfect for your next fiesta!
Between March 19 and May 4, play Pesos 4 Quesos for a chance to win a $3,500 "Fiesta Grande" from Farm Rich. Visit the Farm Rich Facebook page and click on Pesos 4 Quesos to play and register to win weekly $200 gift cards plus the chance to take home the $3,500 grand prize—worth over 44,000 pesos! By reaching certain game levels, players can also earn coupons to try the new Queso Cheese Bites. The grand-prize winner will be announced on May 5.
BUY IT:
Farm Rich Queso Cheese Bites contains 53-56 pieces per package and are available nationwide at Walmart and other major retailers for as average price of $6.99. Follow Farm Rich on twitter and facebook.
Disclosure: This post was brought to you by a campaign through SocialMoms. While compensation has been received, all thoughts remain 100% my own.