*This post was brought to you in partnership with Tortle. All thoughts are my own.*
Babies spend a lot of time on their backs. Even when they aren't sleeping, their heads lay flat for much of the day. From the carseat to the stroller, swing and bouncer,  it is easy for them to spent a long amount of time in the same spot.  Having a soft head is crucial for growth in babies but it also means they are susceptible to developing Flat Head Syndrome (positional plagiocephal). Did you know that nearly half of all babies will develop it? It is on the rise because of the push for babies sleeping on their back to prevent SIDS (as part of the Back to Sleep Program) and our busy lifestyles which leads to more and more time strapped in and less time on the floor.
Developed by Dr. Jane Scott, a Board Certified Pediatrician and Neonatologist, the Tortle beanie is an FDA-cleared patented Class 1 medical device that promotes proper head and neck movement which is essential for appropriate development.  Tortle helps prevent and treat early stages of flat head syndrome: plagiocephaly (the flattening of the baby's skull) & torticollis (unbalanced neck muscles). Tortle works by gently deflecting a baby's head from side to side when they are sitting or lying on the back of their head.  The American Academy of Pediatrics recommends regular head repositioning of babies younger than six months.
DID YOU KNOW?
There are studies that show intellectual differences between children with plagiocephaly and those without. One study demonstrated that 39% of children with persistent deformational plagiocephaly received special educational services versus 7.7% of their siblings. (Pediatrics 200,;105:e26) http://coleopc.com/documents/jpoplagiocephaly.pdf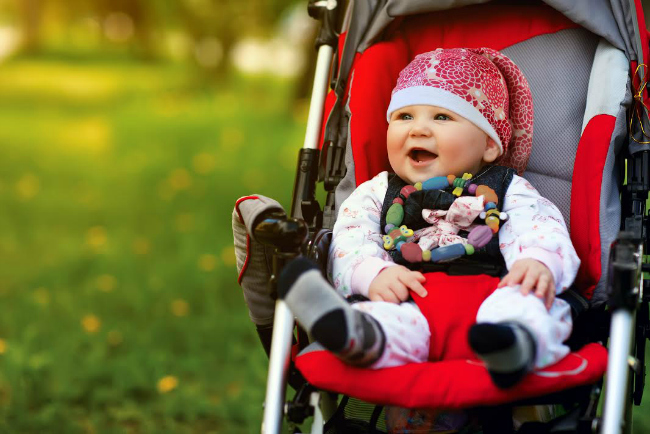 TUMMY TIME
We all know how important tummy time is for our babies to develop strong muscles. This supervised time with your baby lying on their belly isn't always pleasant. My oldest son hated spending time on his stomach.  He would fuss and cry and thus, it was not fun.  So while Tummy Time is still extremely important, practicing Tortle Time with your baby in conjunction with it can help prevent Flat Head Syndrome altogether.
And it certainly helps that these hats are absolutely adorable, are they not?

BUY IT:
Target.com offers the Tortle in Blue Elephant, Pink Flowers and Solid White in medium and large sizes at a suggested retail price of $19.99. You can find even more options directly for Tortle at Tortle.com.
WIN IT:
I have a Tortle to offer two lucky winners in their choice of any print available at Tortle.com!
a Rafflecopter giveaway