My husband Joe and I are similar in so many ways and very different in others. And after 11 years of marriage, I can appreciate these differences. Otherwise life may be a little boring if we were the same. Wouldn't you agree?
I remember doing our wedding registry at Target and trying to decide everything we would need to start our lives together. We had just graduated college so most of our household items were lower quality or handed down to us. I had so much fun with that scanner. It felt like a fun shopping spree that had me picturing our future and what it might be like after marriage. Thinking of children as I considered the number of towels and place settings. It was a very exciting time.

I absolutely love the idea of thinking outside the box for wedding gifts. I find them extra thoughtful when they stand out! I remember for our wedding one of the ushers, a college buddy, asked my husband what he should get us for our wedding. My husband told him it didn't really matter what he got, it could just be a spatula even, just as long as he came to the wedding.
Want to take a guess at what he gave us?
A gift bag full of spatulas. I can't remember the exact number but it was a wide assortment and at least a dozen. I'll always remember that wedding gift.
Why not create a gift that is memorable by celebrating the differences in the couple?
Target Wedding wants to celebrate the differences in each marriage and encourage wedding guests to purchase gifts for the happy couple in unique pairings. They asked me to hit my local Target and come up with a favorite gift pairing that might not traditionally go together, using an item from their Target Wedding Catalog and whatever else in store!
The Night Owl and The Early Riser
One clear difference between my husband and I is that I love to sleep in. Now that we have kids that is rare, but I was always someone who both enjoyed (and needed) to get more sleep than Joe. He has been an early riser for the 16 years I've known him. He doesn't really know how to sleep in and getting more than four hours of sleep for him is a good night. It is not unusual for him to get up at 4:30 in the morning and go for a long run.  But me? I'm only up at that time if I have to catch a plane or a child has gotten up. Otherwise, I'm dead to the world.
So I've paired together a modern Nate Berkus Crockery Duvet Set which celebrates the night owl who wants to sleep in (like me) and this Presto Foldaway Griddle for the early riser who wants to enjoy a nice breakfast with their spouse (like my husband). Eating alone isn't as much fun so breakfast in bed is a great way to enjoy some quality time together! And if the early riser from your happy couple doesn't love to cook, then a nice serving tray and coffee mugs  might be perfect instead.
What unique pairings that celebrate differences can you think of for you or a couple in your life?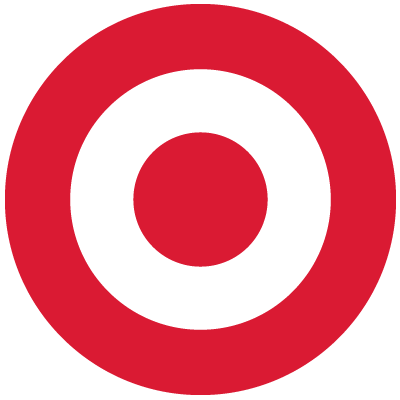 Content and/or other value provided by our partner, Target.