I'm always on the lookout for a simple meal that I can feed my family on a busy weeknight. I think we all experience know those days when we feel exhausted and spent by the time dinner comes around. But just because I want something easy, doesn't mean I don't want something delicious. I'm starting to learn that a tasty pairing can really make a meal. For example, those amazing cheddar biscuits you can get at your local seafood restaurant served with your favorite fish. Perhaps you load up on them or even stuff some in your purse wrapped in a napkin for later. (Just don't forget they are there so you will end up with a crumbly, greasy mess. Not that I know from experience. *cough*) While my boys don't enjoy the taste of garlic and therefore can't fully appreciate this deliciousness, I can make my own homemade biscuits at home and pair them with a Ready-to-Eat soup from Progresso®.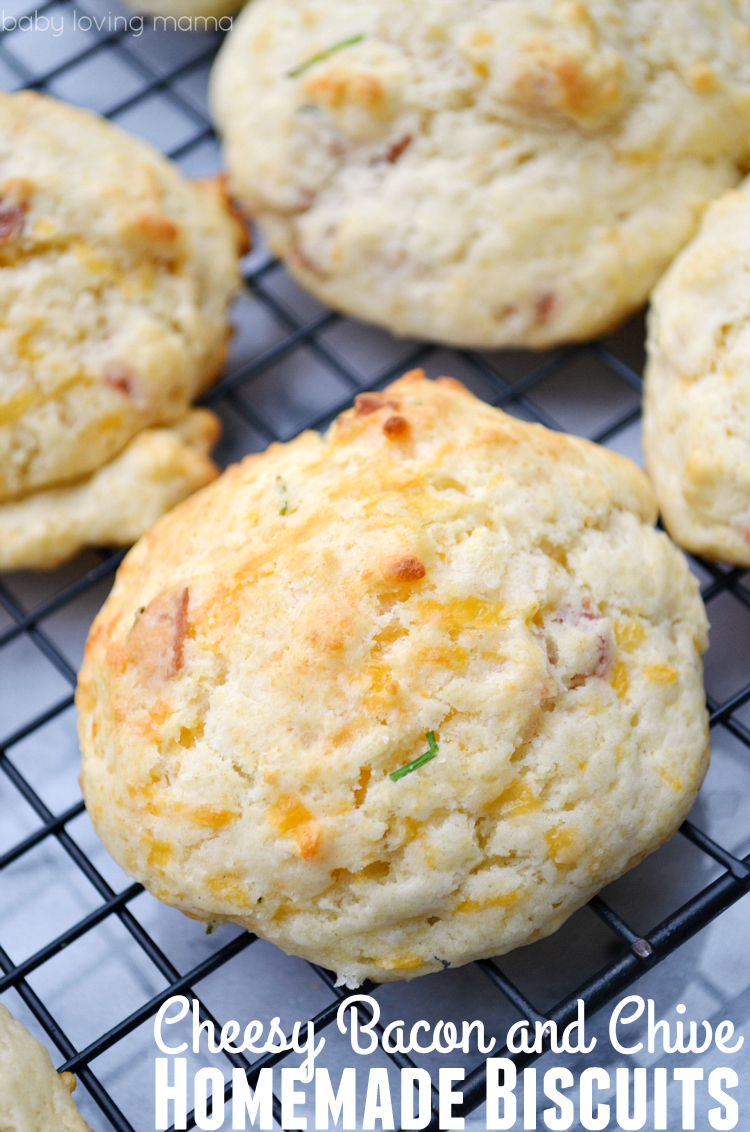 This homemade drop biscuits recipe has been a favorite for my family and on the blog. It is no wonder since it takes just a few ingredients that we all have on hand like flour, butter and milk.  To make our dinner special, I decided to add some cheese, bacon and chives to the biscuit dough. It paired so well with Progresso Rich & Hearty New England Clam Chowder.
I picked up a couple of cans from my local Walmart.  I didn't realize they made french onion soup and I can't wait to try that out with some fresh bakery bread for proper dunking. Adding some fresh croutons and cheese to the top would also take it to the next level! Browsing other products during a shopping trip can really inspire new meal ideas, even if they were never on your list.
With Traditional, Light, and Rich & Hearty varieties, the selection is pretty vast, but clam chowder is a family favorite. Regardless of your tastes, you are sure to find one that will be a hit at your dinner table.
If you have never tried making your own homemade drop biscuits, you are really missing out. These take approximately 10 minutes to cook and just a few more minutes to mix the batter together.  The biscuits can be on your table in less than 20 minutes!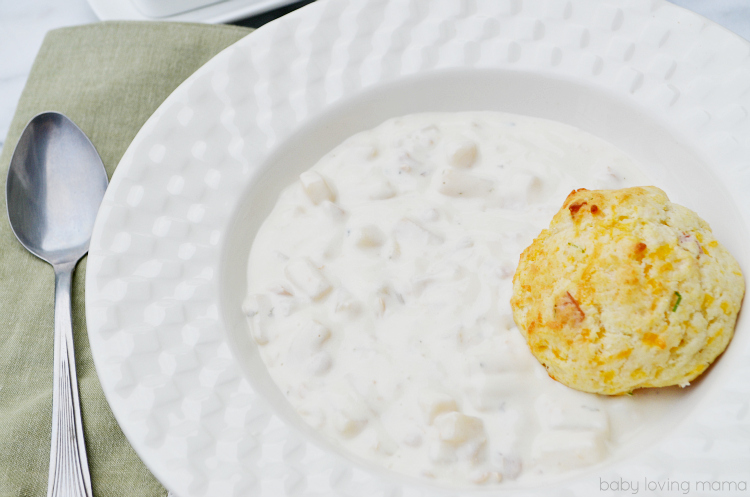 Cheesy Bacon and Chive Homemade Biscuits
Ingredients
2 cups all-purpose flour
1 tablespoon baking powder
2 tablespoons sugar
¼ teaspoon salt
½ cup melted butter
1 cup milk (whole milk preferred)
½ cup pre-cooked bacon chopped or crumbled (approximately 5 slices)
½ cup finely shredded cheddar cheese
1 tablespoon chopped fresh chives
Instructions
Heat oven to 450 degrees. Mix together flour, baking powder, sugar and salt.
Add melted butter and milk. Stir a few times.
Add bacon, cheese and chives. Continue to stir, just until moistened.
Immediately drop by heaping tablespoons (15 biscuits) onto lightly greased or parchment paper/silicone baking sheet lined large cookie sheet.
Cook for 10 to 12 minutes or until edges turn golden brown.
Cool slightly before serving.
To make it even quicker, I used already shredded cheese, pre-cooked bacon and fresh chives from my little herb garden. These biscuits are so fluffy and flavorful, I  hope you'll give this delicious combo a try for your family!
Do you have a favorite pairing with soup?
This is a sponsored conversation written by me on behalf of General Mills. The opinions and text are all mine.