The leaves of plants have long been used for medicinal purposes, and they are making a huge comeback as more and more people search for natural remedies for medicines. The leaves have also been used to flavor food and make people look better. Here are four great uses for strawberry leaves that you may not have ever considered before.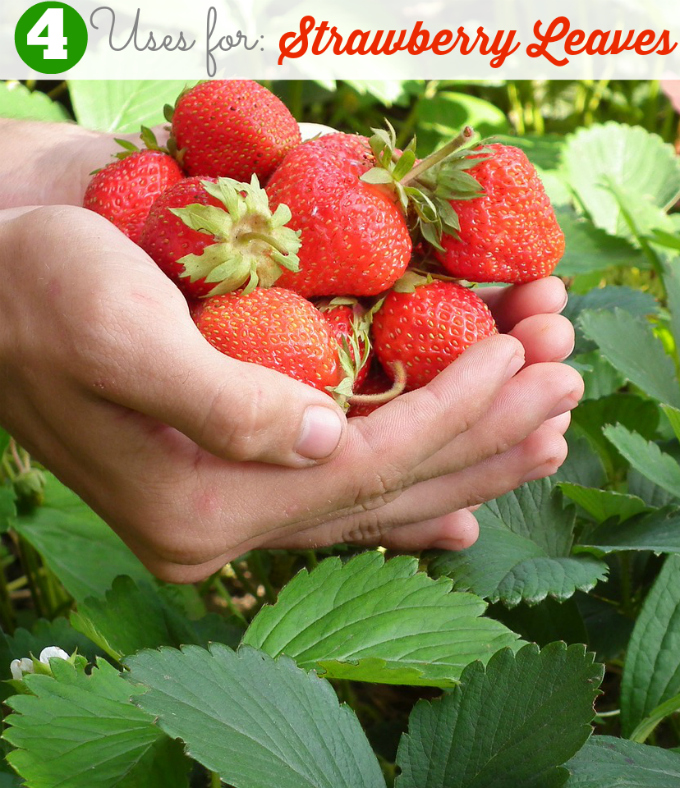 Laxative or diuretic
The strawberry contains malic and citric acids, sugar, mucilage, pectin, woody fibre and water. These properties make the leaves a great laxative. Make a tea from the leaves and drink at least eight ounces of it every three hours until you see results. In general, you only need about two cups before the all-natural laxative kicks in.
Astringent
Boil the leaves in about one cup of water, drain the leaves, and apply the left over water to your face once it has cooled off, like an astringent. The leaves will add more nutrients than just water, and they help reduce inflammation in and around acne prone areas.
Cosmetic
Cut a strawberry in half and rub it all over your face immediately after washing with the leaf astringent. This will whiten the skin and prep it for makeup application. Afterward, mix in the leaves of strawberries and two teaspoons with lemon juice, boil in water, drain and then add one teaspoon of honey. Allow the mixture to harden in the freezer for about one hour, and then apply it to lips to help keep them bright, fresh, and moisturized.
Natural flavoring
Crush the leaves and place them like herbs on food to help flavor the foods. It is a very light flavoring, but one that is a nice surprise, especially in foods like baked chicken or atop a light summer pasta dish.
Thank you to Angel Haney for these great tips!