I've always struggled to find the perfect pillow for my kids. My oldest son is a very sweaty sleeper, my middles son moves around a lot and my youngest son needs something thinner and and smaller to fit his toddler bed. Bedgear offered to send me their BG-X Kids Performance Pillows for each of my boys. I love that it works well for all of their needs!
This new line of performance bedding for kids comes in three fun colors including blue (crush), gray (nitro) and pump (white).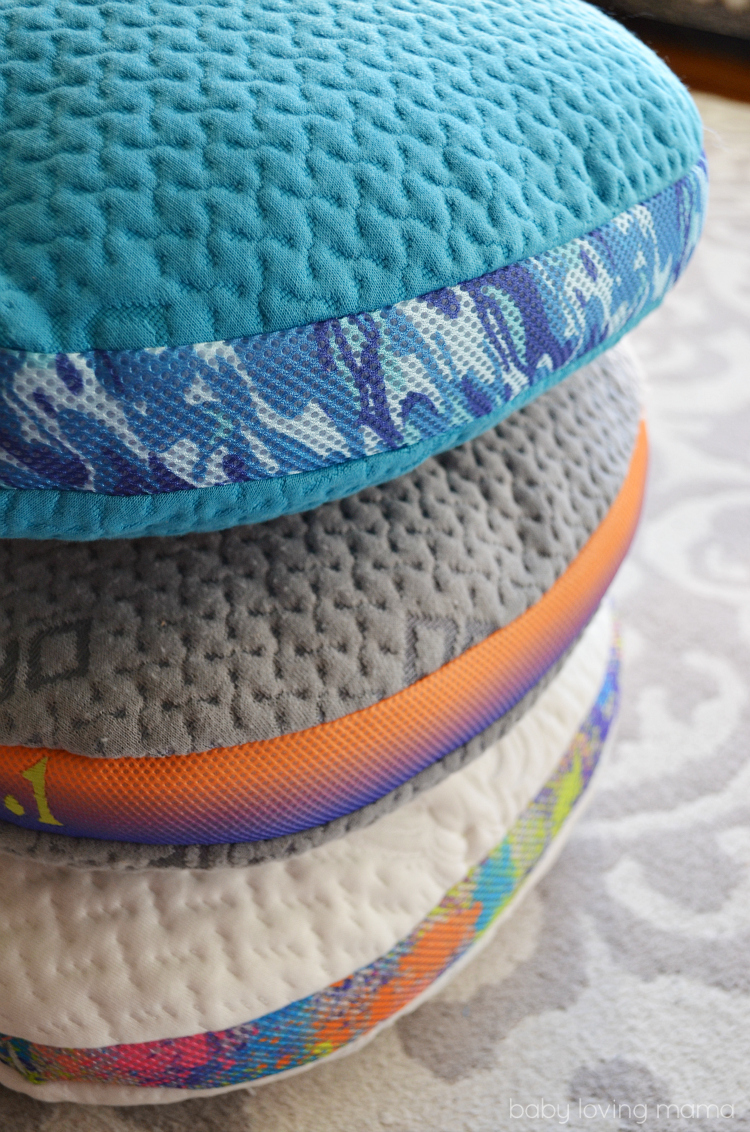 Not only does this pillow wick away heat and moisture, it also prevents allergens and dander from entering the pillow. And because the fill is hypoallergenic and blended with Boost ™ foam structure, you can achieve a deep sleep with no pillow bounce.
I love that the unique shape make it comfortable to sleep with  arms under the pillow and cradles the head for compete spinal support. It really does feel like the pillow is gently cradling your head.
This pillow is available in three different sizes for kids.
Small (25 to 55 pounds)
Medium (55 to 75 pounds)
Large (75 to 100 pounds)
The outer cover zips off and is washable, making it easy to clean!
Here are the full product details:
DRI-TEC® 5.0 FABRIC SURFACE – Our performance material wicks away heat and moisture to help you sleep cool and dry. Reducing heat trapped next to your body creates a restful night.
AIR-X® VENTILATED PANELS – Our 3D structure keeps air flowing, moving heat away from your head, neck and shoulders while maintaining ambient temperatures in the pillow core. A cooler pillow ensures less tossing and turning, so you get a better night's sleep for optimum recovery.
BOOST™ ACTIVE SUSPENSION – Combined with our custom silk-feel fibers, we have created an exclusive fill that is hypoallergenic, breathable and soft, with exceptional conforming traits. Resilient, but not resistant, our Boost foam blend provides dynamic, smooth motion performance that eliminates pillow bounce and helps ensure deep sleep.
All my kids say they love their new Kids Performance Pillows. My husband actually wanted one for himself and my middles son offered to loan it to him to be nice but told him he couldn't keep it.
BUY IT:
The BG-X Kids Crush Performance Pillow retails for $49.99 and can be purchased directly from bedgear or
WIN IT:
I have one BG-X Kids Crush Performance Pillow to give away to one lucky reader in their choice of size and color. (Subject to availability)
I received samples for the purpose of this review however all thoughts are my own.