Easter is coming up and it is time to consider what to make for this holiday dinner. My mom goes all out, making a huge spread that always makes my mouth water. I'm great at bringing awesome desserts and appetizers, but I don't even think about bringing vegetables as my contribution. Maybe I should consider changing things up a bit with these dill glazed carrots from Merissa Alink. Any vegetable that includes a brown sugar glaze is a winner in my book. And lets be honest, butter makes everything better.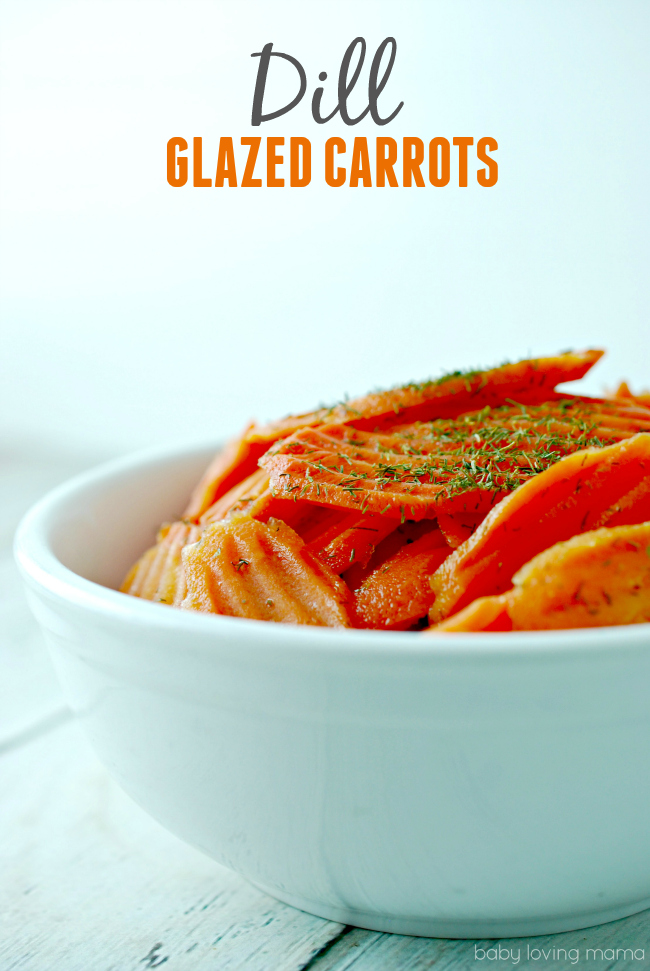 Dill Glazed Carrots
Ingredients
3 cups pre-sliced carrot chips
2 tablespoons butter
1 teaspoon dried dill weed
2 Tablespoons brown sugar
salt and pepper to taste
Instructions
Place carrot slices in large saucepan and cover with water. (You can cut your own carrots if desired.)
Cook on a medium heat until the carrots are tender.
Drain.
Add butter, brown sugar, dill, and salt and pepper.
Stir all the ingredients until the carrots are coated and the sugar has melted into the butter.
Serve warm.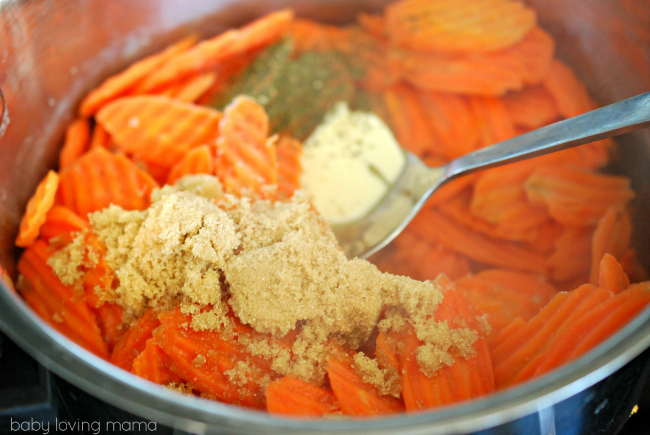 What a quick and easy way to spruce up your carrots for any meal.
I've never tried glazed carrots with dill, but I'm itching to try them after looking at these photos. I think they would go great with my favorite Bacon Wrapped Tenderloin recipe. Don't forget other sides like this Watergate Salad with toasted coconut, another Easter favorite.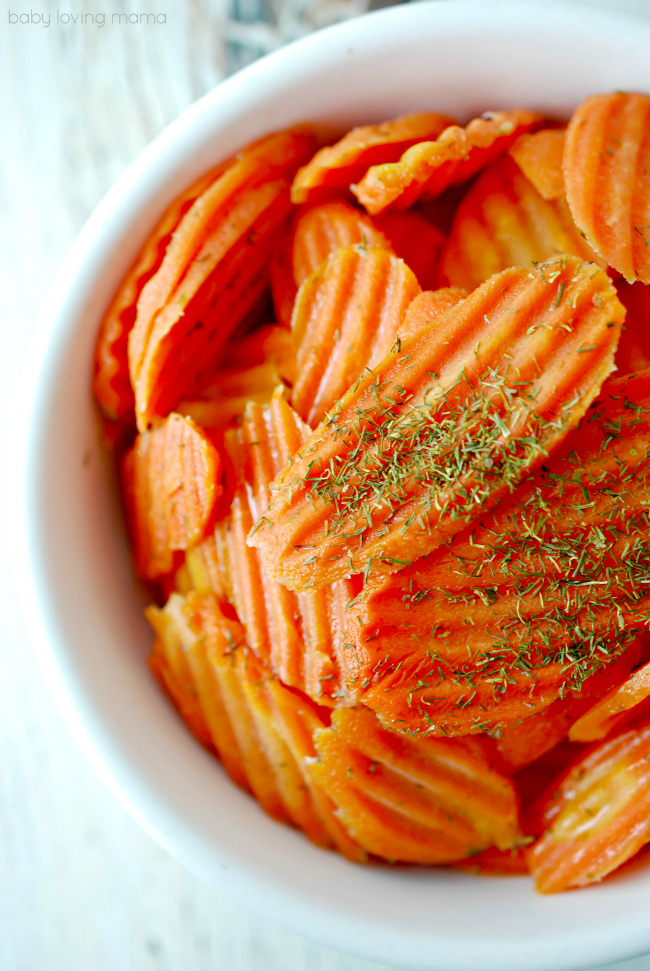 If you love carrot side dishes, try this carrot soup recipe.
Thanks Merissa for sharing your recipe!