I love coffee. It is honestly the highlight of my morning. When it is cold out, I appreciate a steaming cup of joe to warm me. But when the weather starts to heat up,  I prefer my coffee on ice! If you've ever made iced coffee yourself, you know it takes a bit of patience if you want to use the cold brew process and avoid any bitter taste. The results are great but you definitely need time.  But now with new Gevalia Cold Brew Concentrate you can create your own signature drink at home and mix in what you love, anytime you want it! I created my own Iced Mint Mocha to enjoy whenever the mood strikes using just four simple ingredients.

Gevalia Cold Brew Concentrate is designed to customize into your favorite drink and is available in both House Blend and Vanilla varieties.
I picked these up at my local Walmart in the coffee aisle near the bagged Gevalia coffee and coffee syrups.
Gevalia Cold Brew Concentrate is conveniently shelf stable so you can stock up. Since they are designed to be mixed half and half with milk (or other liquid),  one bottle will net you 8 servings of iced coffee!
To make this drink, you'll want to add Gevalia Cold Brew Concentrate to a tall glass.
Melt some mint chocolate baking chips with some milk in your microwave and mix well before adding to your Gevalia Cold Brew Concentrate.
Stir to blend.
At this point you can add your milk and ice and stir again.
To really make your drink special, top your iced coffee with some whipped cream and additional mint baking chips. It is that simple! (Feel like a barista yet?)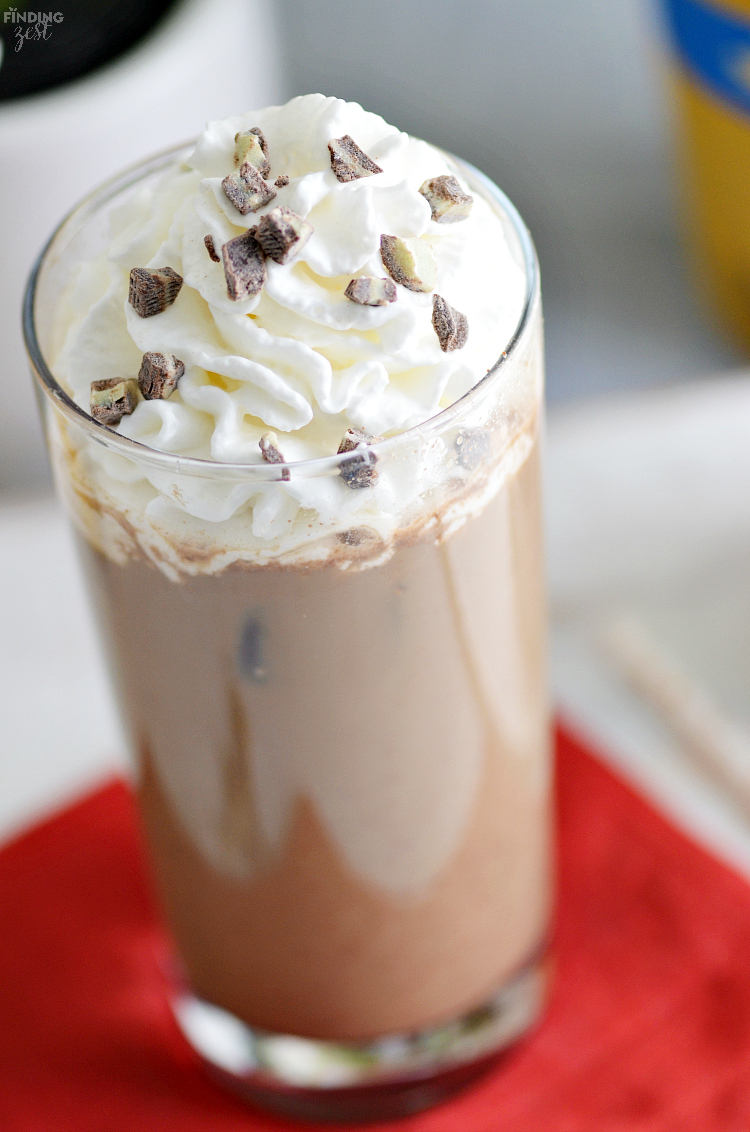 Add a fun straw and you've got a coffee drink that looks like you purchased it from a coffee shop but actually was made at home in just a few minutes!
Have fun playing around with your own favorite mix-ins so you can customize your
coffee drink
and make it as sweet or as rich as you like!
Special Offer:
Want to try out Gevalia Cold Brew Concentrate for yourself? Check out this Ibotta offer then head to your local Walmart to pick up your favorite variety (or both)!