The strawberry is one of the most favorite fruits, and one of the easiest to grow. Whether it be in a garden bed or hanging basket, the delightful red berries barely have time to ripen before they are snatched by birds, wildlife and humans alike.
If you want to experience what a "real" strawberry tastes like, now is the time to visit your local garden center and buy a pack of young plants. The store-bought berries have nothing on a homegrown one. Read on to learn more about the types of strawberries and ways to grow them.
Not all strawberries are created equal.
Strawberry Varieties
Alpine : This variety is what you will find growing wild in meadows, along roadsides and anywhere else they can take hold. The berries are much smaller than those you will find in the grocery store, but don't let their size fool you. They are packed with flavor!
June-bearing: This variety has larger berries, but their production is limited to a few short weeks; usually in June (hence the name).
Ever-bearing: Also a larger strawberry, but production lasts throughout the growing season.
The June-bearing and ever-bearing do not have a higher yield than the other; their production is simply spread out over different time spans. If you are looking for a bountiful harvest, June-bearing strawberries are the way to go. This will ensure you can harvest enough at one time for jams, pies and to add to your rhubarb crisp.
How They Are Grown
No matter the type, they can be grown in several ways, provided they have full sun.
Rows: This is a favorite for u-pick operations, as customers can walk between the rows and depending on the operation, thousands of plants can be grown in an acre.
Garden beds/tiered planters : Using this method utilizes a small space by allowing several layers to be planted. However, only make the bed as wide as you can reach from any side. If you are unable to harvest the berries in the middle of the tier, the birds will be very happy. The downside is they will not limit their thievery to only the parts you can't reach.
Hanging baskets: Apartment dwellers and small-space gardeners can enjoy fresh strawberries as well as anyone else. The plants send out runners, which will also produce berries, thus giving a cascading effect. The ever-bearing strawberries are a better choice for this type of gardening, as the fruits of your labor can be enjoyed all season long. Plus, if moved indoors to a full-sun location before the cold weather sets in, you can enjoy the berries well into the winter.
Protect Your Berries
Keep a close eye on your berries. The birds will notice they are ripe before you do. If this becomes a problem, commercial netting is available to cover your plants.
After tasting your homegrown strawberries, you will not want to buy them in the store again.
Where to Buy
You can buy your strawberry plants locally at your neighborhood garden center, home improvement stores like Home Depot or from online at suppliers like Direct Gardening.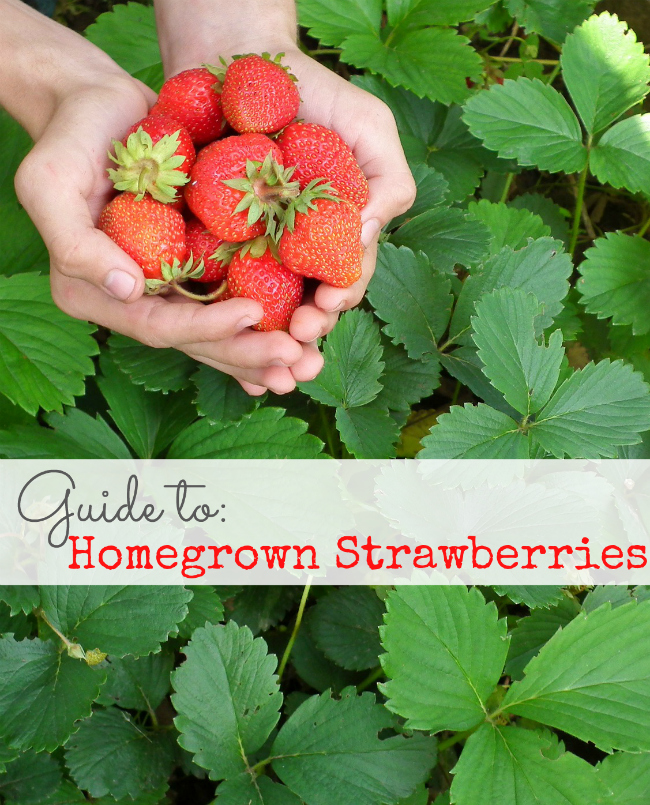 Thank you to Diana Ziomek for her assistance in writing this post.