I subscribe to a beautiful blog, The Imagination Tree, which has tons of great kids craft ideas (check it out!) and came across a really sweet idea last year. Kindness Elves. She presents this as an alternative to the Elf on the Shelf tradition that seems to be incredibly popular. Consider this family-centered tradition instead. She explains more in her first post here and then follows up this year with even more ideas for these adorable new friends.
I love that the focus of these sweet little elves is "Teaching love, kindness and gratitude…" which is so important in a world so focused on consumerism this time of year. There is certainly joy in buying/giving/receiving gifts. There is also joy in spending time together as a family, helping one another and those in need, giving back in ways that don't require packages wrapped with bows, and giving to causes that help others. We try to focus on the reason for the season in our home and I hope to make this idea part of that tradition.
My friend Nicki, of MinniMama Adventures does a great job of this with her kids each year (check out her 25 Days of Christmas Joy list for more great family-centered ideas!)
Here's a list of the ideas that I hope to do with our family this year. You might even see some of these as craft tutorials so I'll be sure to link them up when they're available! Check back/comment if there's something you really want to see! Remember you can make up any list of family/community-focused activities for your little ones. Feel free to share your ideas here or on our Facebook page. The Kindness Elves from The Imagination Tree actually have their own Facebook page as well!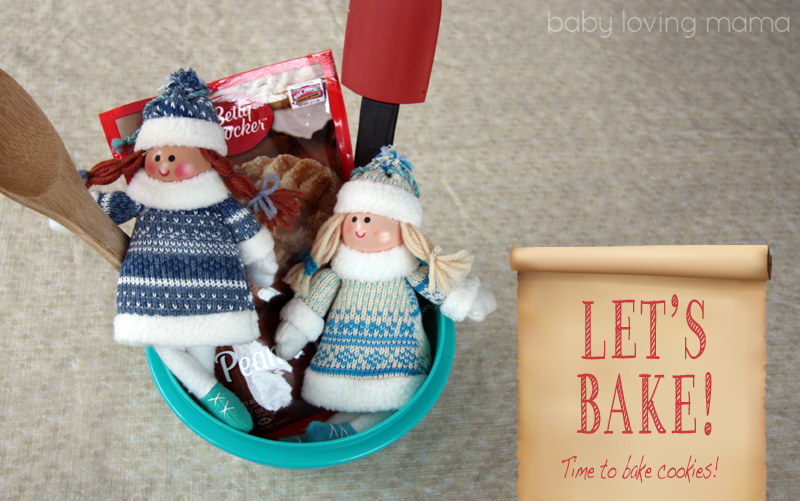 We started our Kindness Elves tradition with baking. I wanted to try the peanut butter reindeer cookies I've seen all over Pinterest and Facebook so we gave them a try together. Our little elves appeared ready to bake with a note telling my daughter who they were and what they wanted to do today. They also asked for names. Meet Elsie and Caring.
'Tis the season for Christmas cards. Our Kindness Elves are ready to help hang on them on our holiday card wire frame (tutorial here).
Remember to capture those family moments this magical time of year. Set up the auto-timer and snap a full family photo whether it's in your holiday finest or having a silly face competition. Our pastor's family likes to pull out the silly teeth and have fun with it capturing the fun personalities of their entire family. Be creative and the little ones might actually give you a real smile!
Before the packages are unwrapped and new gifts fill your rooms, consider sorting through what you have and making a donation to those in need. This might be clothes, shoes and purses or if you need to tackle that messy playroom you could sort while you tidy and bless another family in need. Help your kids remember others before making that wish list another page longer.
You know I love craft time so I hope to incorporate some new fun activities this holiday season. Life has been busy to say the least so I've been missing this special time with my daughter. Since starting Kindergarten we haven't had our afternoons free so this time together needs to be more intentional. Have you ever made polymer clay ornaments? I can't wait to try!
Not feeling so crafty today? That's ok. Host a simple cocoa party (maybe after your snowman building?) and include enough marshmallows to make it a special treat. Sit down together and enjoy some quality family conversation. Maybe you want to invite a friend!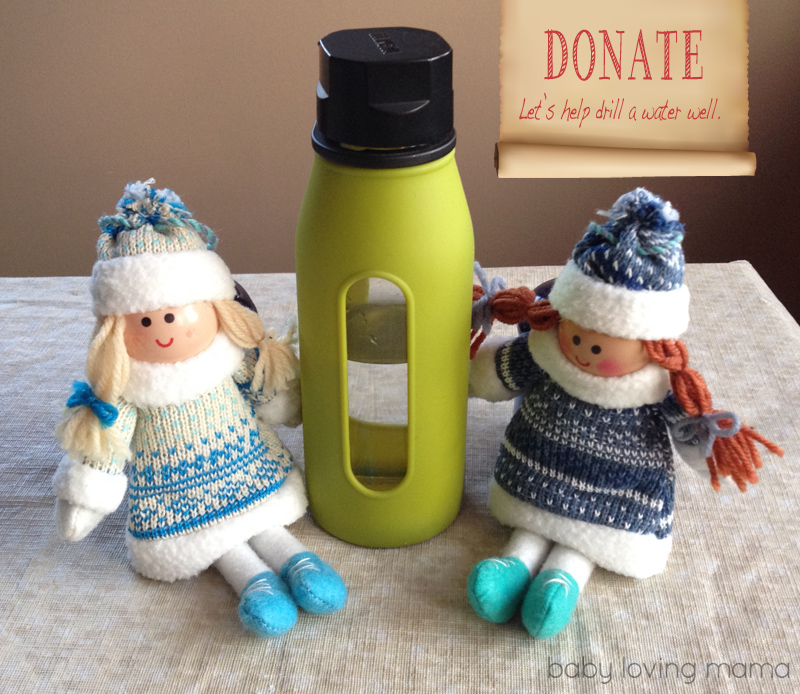 Consider donating to a greater cause this year. It's easy to get swept away in the lists of wants and wishes but have you ever considered the simple gift that fresh water can be to those in need? Our church donates to Living Water International each year and we've drilled several wells for communities that don't have the simple gift of water that's safe for their families.
My husband makes amaaaazing homemade chicken noodle soup. I crave it this time of year and having grown up in a large family, he makes a big batch each time. I'd love to give the gift of a warm meal to a friend in need this year. This could be someone you know well who's having a hard time, a friend who has a new baby or is recovering from surgery, or perhaps a way to get to know a new neighbor. Maybe you have a local soup kitchen you could volunteer at?
Here's another craft idea I've been wanting to try. Whether you use a bleach pen (with adult supervision/help) or any number of other decorating ideas, this would be a simple and fun gift for your child to give a friend/cousin/sibling. Puff paint anyone? Iron-on transfers? Get creative.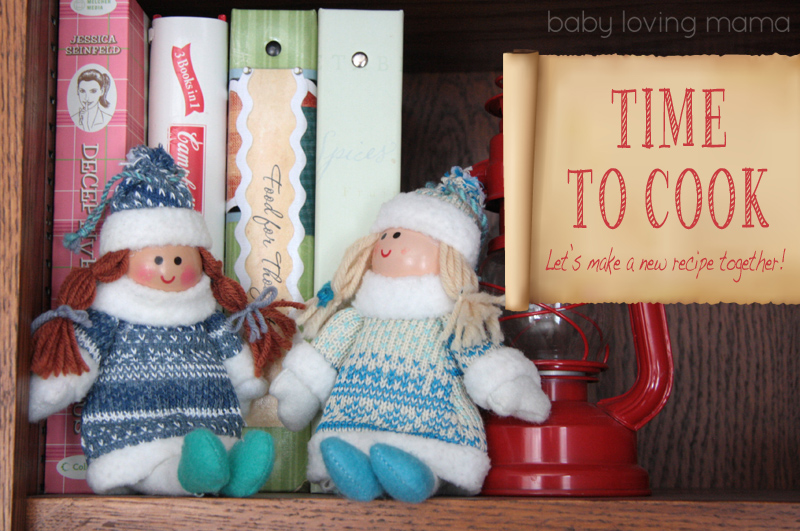 My husband is the chef of the family but I like to admire my stack of recipe books on the shelf once in a while. Perhaps if our Kindness Elves help we could try a new recipe and cook as a family. Of course I could give the gift of a night off to my amazing husband as well and make an adventure of cooking with my daughter FOR him. I wonder if the smoke alarms still work?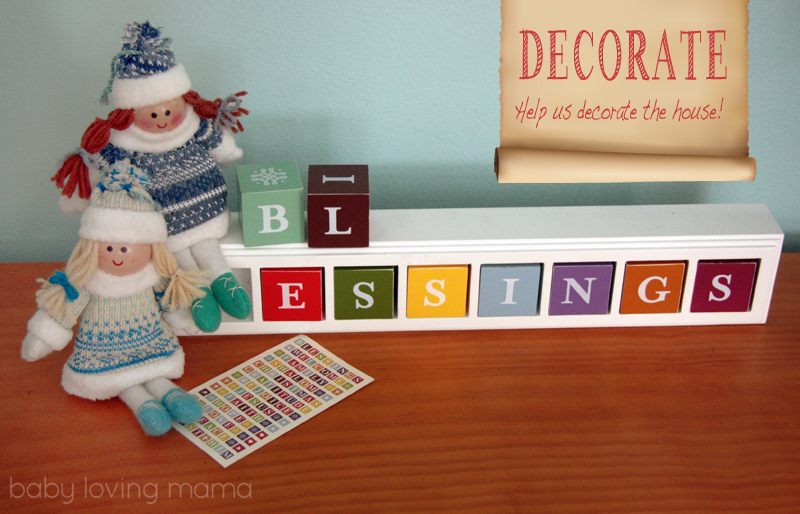 I love decorating for Christmas. Being 23 weeks pregnant has zapped the energy from my bones so this year was especially fun to watch my 5-year old buzz around the house decorating. Save a few special tasks for your Kindness Elves to help with or maybe buy something new for them to set out.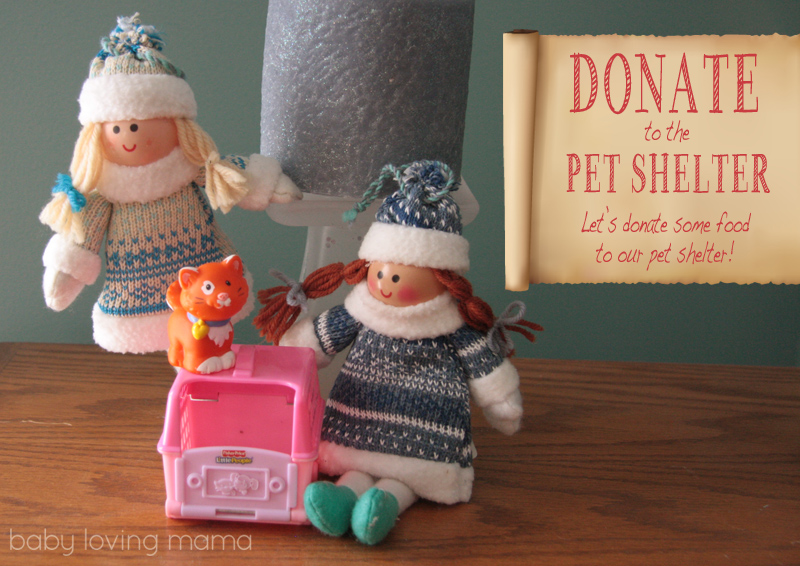 Don't forget our furry friends this time of year. Your local shelter is always looking for donations whether it be food, toys, or simply your time to come and give some love to an animal in need. Call before you go/shop to see if they have any specific needs.
We love cozy drinks on a cold winter day and one of my absolute favorites is Russian "Friendship" tea (recipe here). Not only does this come with the idea to share with a friend, but it's a recipe that is SUPER easy for kids to help with or do themselves.
If you want to get crafty with your tea time you could decorate an inexpensive mug to gift along with your homemade tea mix. There are many Sharpie marker tutorials online or consider an actual ceramic marker for a more long-lasting design. I give examples on how to do your own ceramic ideas in my Sharing Plate tutorial. (This would also be a wonderful little craft to do with your Kindness Elves as it focuses on GIVING and you can share some of those tasty cookies you made earlier.)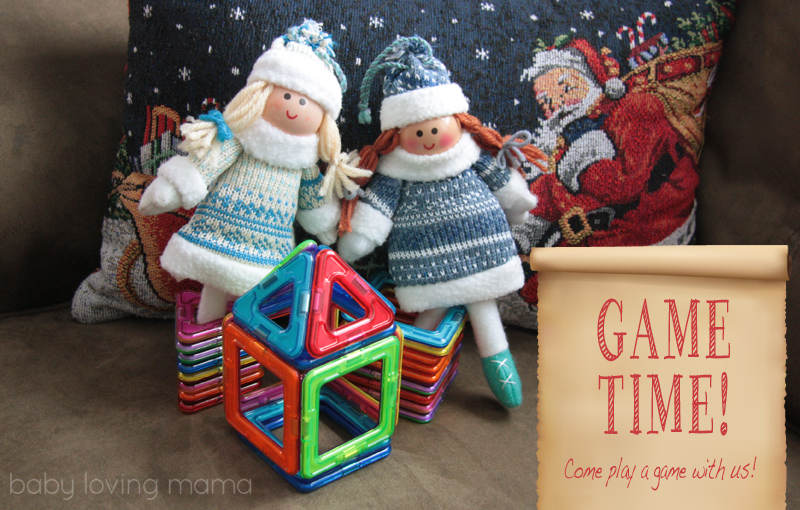 Sometimes a bit of quality time and attention paid fully to your child is a huge gift in itself. Let your child take the lead and spend at least 20 minutes playing with whatever they want while they take the lead. Plus, I was taught in our early childhood classes that studies prove just 20 minutes of child-directed play can reduce the whining of the day. Now that's a gift in return!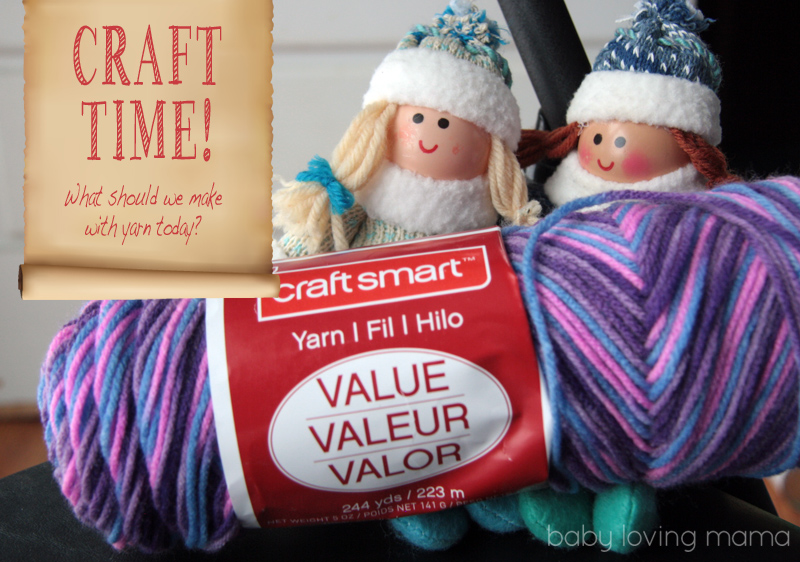 There are dozens of things you could do with yarn, or the craft item of your choice. Let your little one take the lead and see where creativity takes you. I recently taught my daughter how to finger knit and she loved it. I picked up a few skeins of "play yarn" at a garage sale and let her go to town with it. Sure enough she had three little baby scarves done in one day and loved the privilege to play with something that is usually off-limits with my yarn projects at home.
I hope you have fun with your own Kindness Elves ideas. Remember this doesn't have to be something you do every day (although you could!), but consider it the incentive to really make intentional time together this Christmas. Remember others in the midst of your giving and think of the gifts you have to bless others beyond what you can buy in a store. Be sure to share your ideas or experiences with us if you enjoy this. Please Pin the image below to share with your family and friends as well.
FIND A KINDNESS ELF OF YOUR OWN!
Looking for a place to buy an adorable little Elf of your own? I've put together a few ideas I found online and in stores to make the search easier.
I found my little elves at Target and their site still lists them as available.
Target: Holiday Knit Girl Ornament Assorted:$12 
Magic Cabin: Posable Santa's Helpers Holiday Garland: $14.98 (these look exactly like the ones from The Imagination Tree posts and are posable which helps your little friends interact with their props a bit more…. and come with SEVERAL that can be removed from the string garland.)

Magic Cabin: Magic Cabin Fairies: starting at $4.98 (if you'd like to use this idea outside of the holidays, any these would be really sweet)

Magic Cabin: Kathe Kruse dolls come in a variety of styles and prices


Etsy: I also found a few Etsy sites that sold adorable elves for just over $20 NikkisGlen

Wildflower Innocence
Disclosure: The Kindness Elves idea came from The Imagination Tree blog, however all thoughts and ideas here are my own.