How was your weekend? We've had thunderstorms this morning and rain yesterday but Saturday was gorgeous! Wes and I started our Saturday off right by making something together. Once again I didn't want to turn on the oven so we opted to make some no-bake Oatmeal Peanut Butter Protein Bites. Loaded with oatmeal, peanut butter and ground walnuts, these little bites have approximately 2 grams of protein each, but could have even more if you add some protein powder into the mix.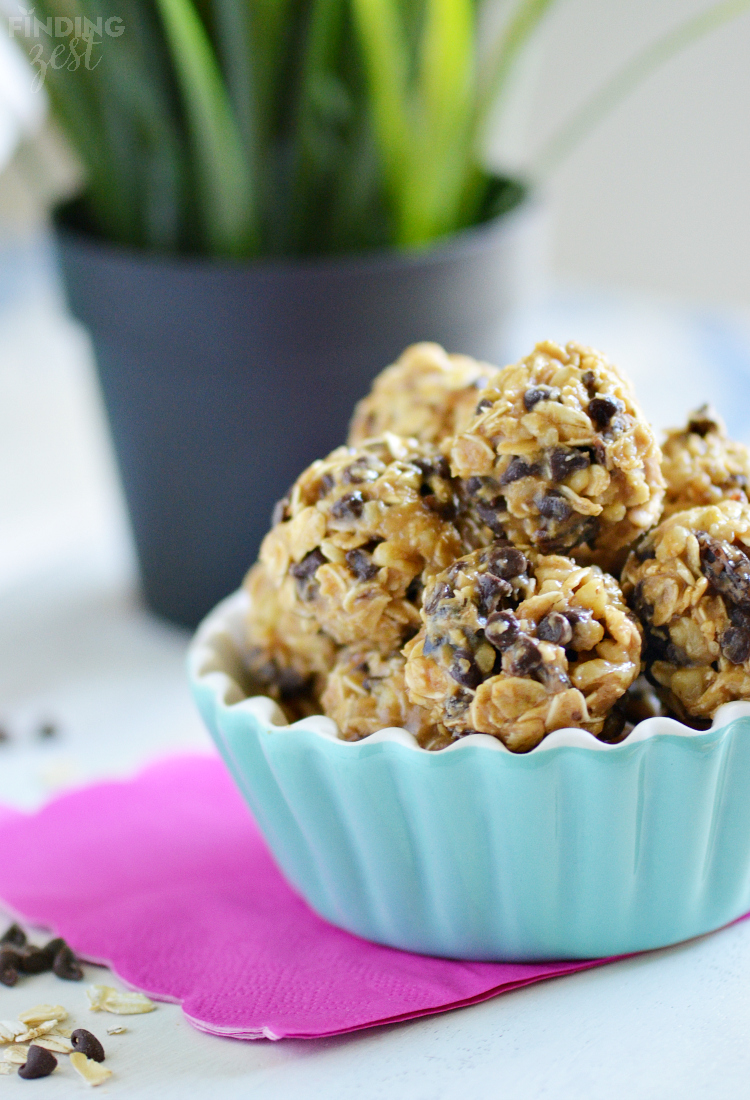 We decided on using ground walnuts but you could substitute another type of nut or flaxseed.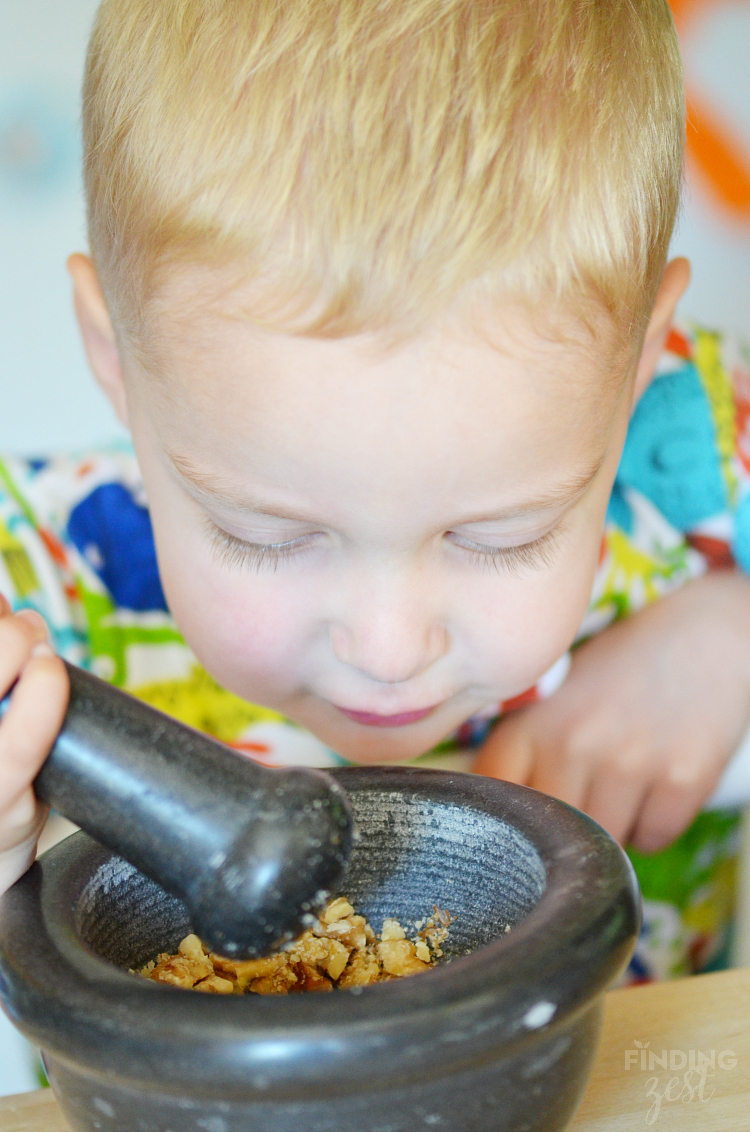 With plenty of measuring, pouring and stirring, this was an fun recipe for Wesley.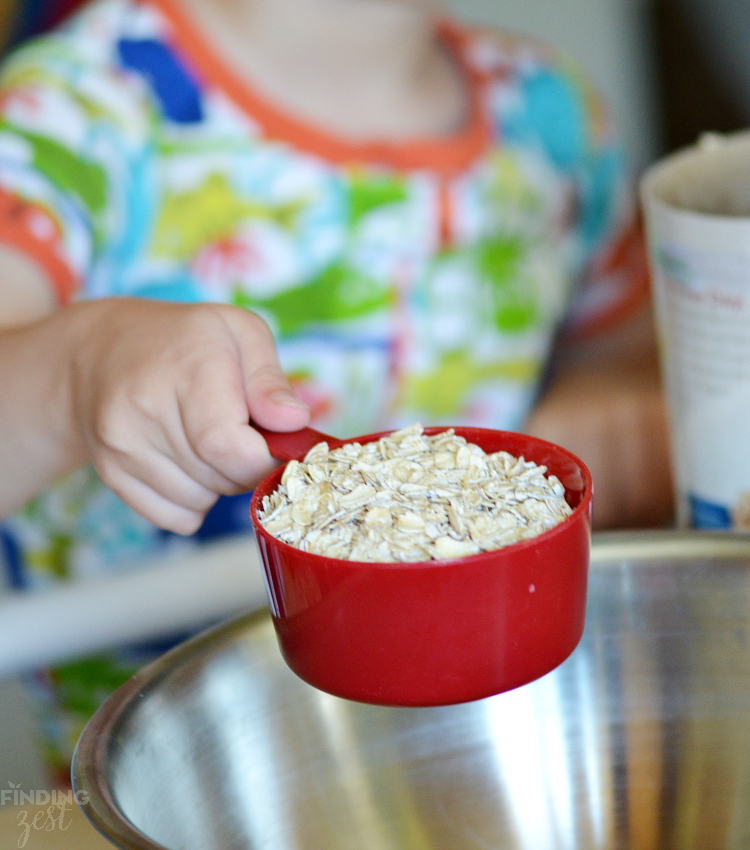 I used our small cookie scoop to measure out the balls and place them on our silicone line baking sheet. Together we rolled them into the balls.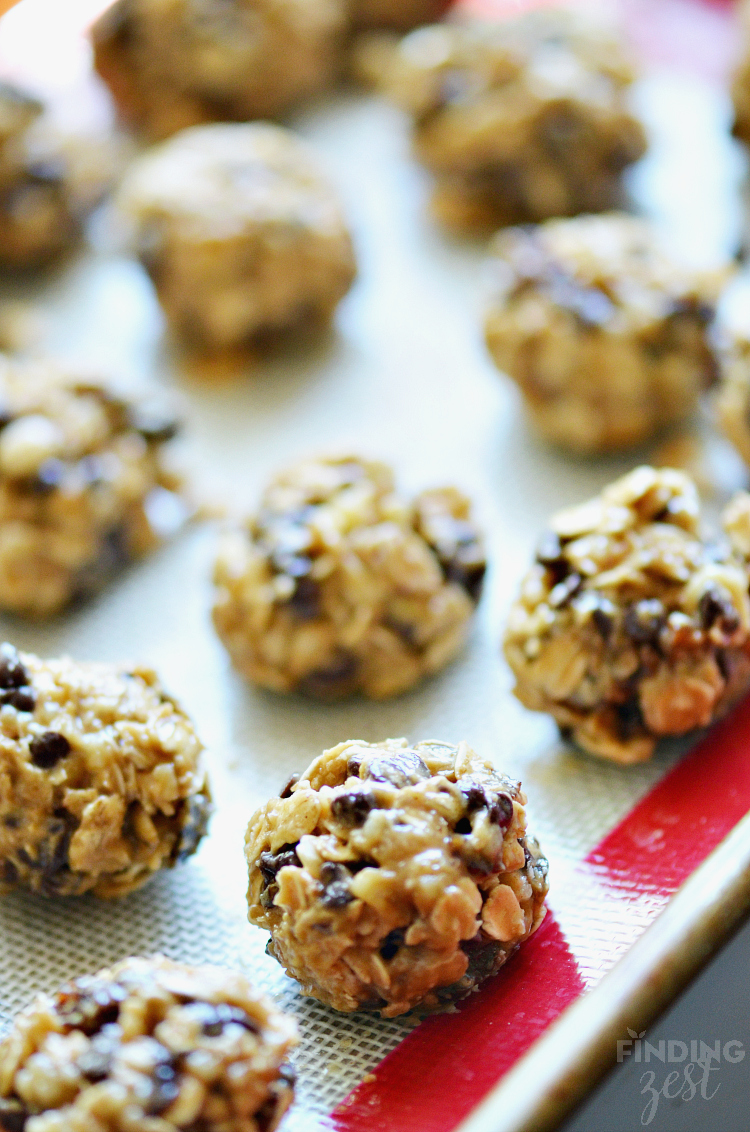 Protein Bites Kitchen Tip:
Because of the stickiness and makeup of the mixture, you'll want to limit how much time you take making each ball. The more your roll it, the more it will stick to your hands and make it difficult to create the ball shape. (You could even put the mixture in the fridge for a bit if it is causing you problems.) I just rinsed my hands a few times and limited hand contact. It worked great for us!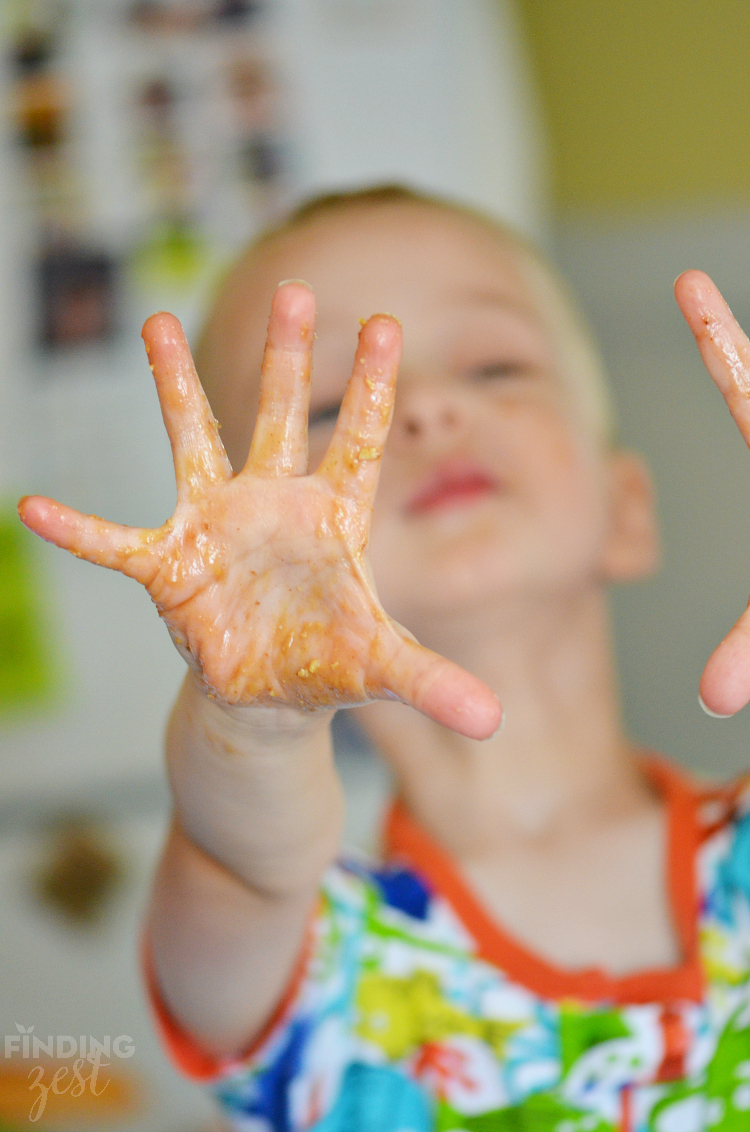 Wesley struggled a bit to make the balls but that didn't stop him from helping, or "cleaning" his hands with his tongue afterwards because he loved the honey and peanut butter.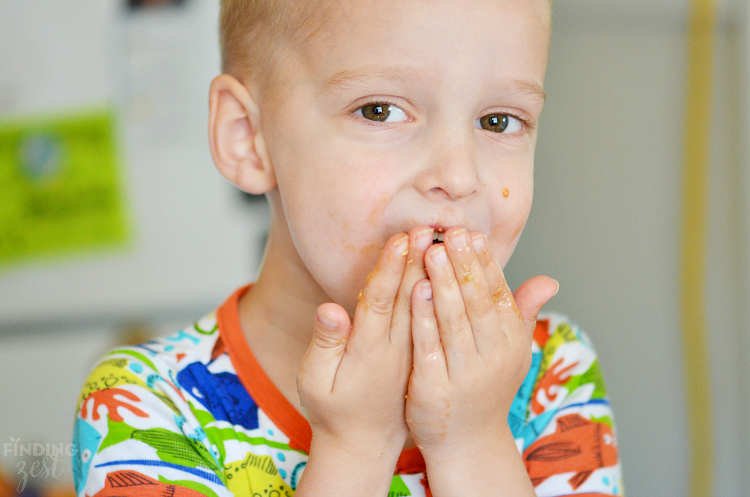 Oatmeal Peanut Butter Protein Bites
Ingredients
1 cup rolled oats
⅓ cup honey
½ cup peanut butter
½ cup ground walnuts
⅓ cup finely chopped raisins
½ cup mini chocolate chips
1 teaspoon vanilla
Instructions
Mix all ingredients together in large mixing bowl.
Drop by tablespoons onto baking sheet. Roll into balls.
Freeze for at least one hour, or until firm.
Store in freezer or refrigerator.
These protein bites taste absolutely wonderful frozen.
I just let them thaw about a minute before eating so they had a chance to soften up slightly. This worked great to keep the balls from being sticky and I loved the flavors cold.
I hadn't planned on serving them for guests but when my in-laws were over for dinner, Wesley was adamant that we have some for dessert. These were gone in less than 24 hours, largely because my husband couldn't keep his hands off them. We'll definitely be making some more soon and trying out some different flavor combinations, including adding some protein powder to up the protein count.
What have you been up to with your mini chefs this week?
I am hosting Mini Chef Mondays along with 8 fabulous bloggers! Read how Mini Chef Mondays started, plus how to link up!
Join our facebook group to find even more recipes and share recipes too!
Be sure to check out each of their Mini Chef posts as well!