Yesterday morning after Wes woke up, I noticed something a bit unusual about him.
Something just wasn't quite…right.
What could it be?
I look stumped at his striped pajamas, wondering if my eyes were playing tricks on me but no, no something was definitely not quite right.
And then it hit me.
I remembered Wesley fussing in the night and me not being able to figure out what was bothering him. Thinking it was just his sleep sack, I took it off to discover he had somehow put both of this legs into one very tight pajama leg and it was stuck.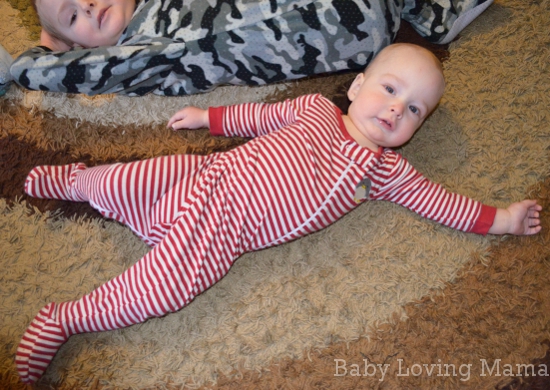 In the dark I fumbled around, trying to bring his legs back into the right hole. I tried several times (yes, several) while in a fog before claiming victory and went back to bed. He seemed suddenly happy and content to go back to sleep and I was anxious to do the same.
I like these moments where I can laugh at myself. It isn't the first time and certainly won't be the last.

And while it may seem awkward and uncomfortable, he didn't really seem to mind.

Nice try, mommy.