Today we have a baked chicken tenders recipe that I'm very excited to share! Usually Wes and I like to make fun recipes for Mini Chef Monday so sweet treats or breakfast options are what you see rather than main dishes. Wesley is always ready to make something with me and that is typically done on a weekday morning when it is just the two of us. But we recently made these chicken tenders for an early lunch. While Wesley at first wasn't as excited about making chicken tenders, by the end he was super proud of himself. I might have helped him gather ingredients, but he essentially made this Parmesan Crusted Chicken Tenders recipe from start to finish!

How to Make Chicken Tenders
With only a few ingredients, this classic mayo Parmesan chicken recipe is easy to make with what you probably already have on hand. We like to use tenders to keep the portions smaller for our young kids and because they cook faster and more evenly than chicken breasts.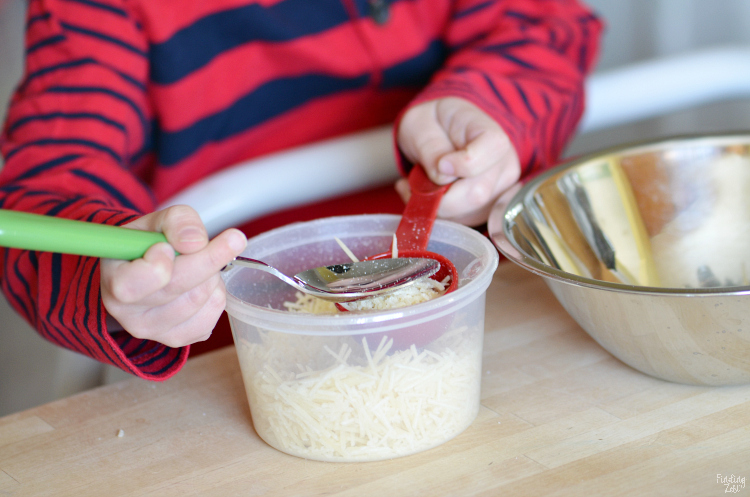 Wesley measured and mixed together the cheese and mayo in a small bowl by himself.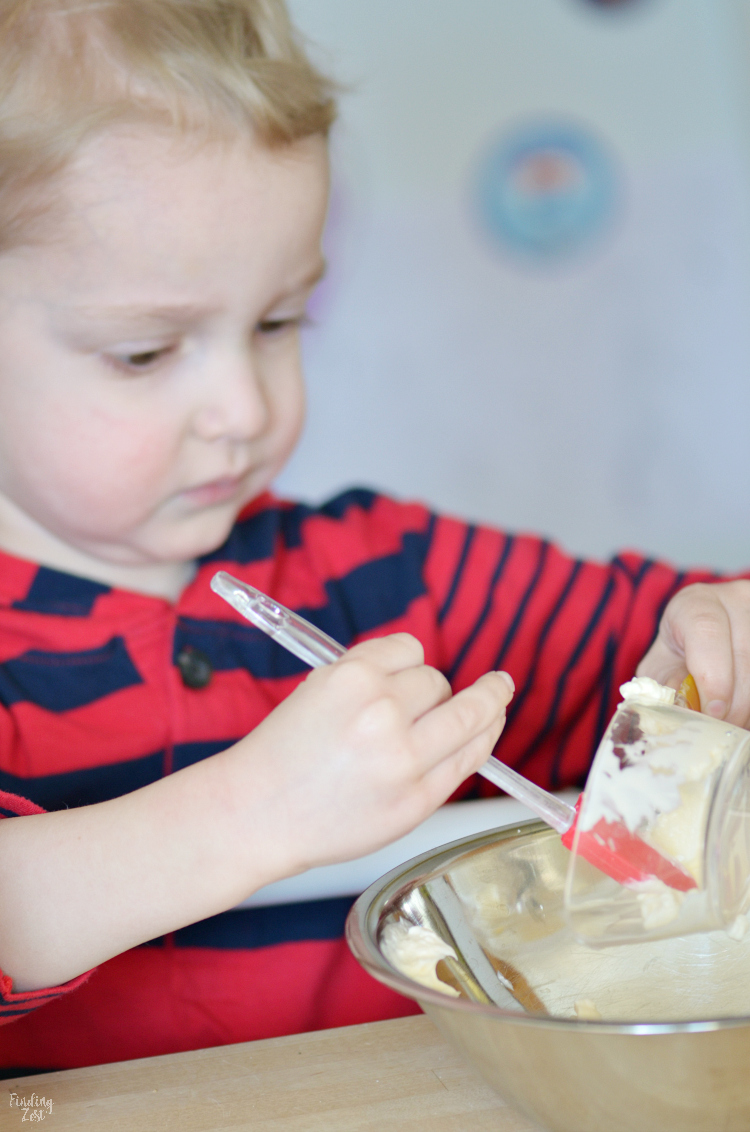 I placed the chicken tenders for him on the baking sheet while he spread out the mayo and cheese mixture over the top.
His favorite step was sprinkling bread crumbs over the top. We used panko bread crumbs because we like a crunchier texture. If you've never tried panko Parmesan chicken like this, you are missing out!
Why I love these Homemade Chicken Tenders
Because we used a smaller cut of meat, this baked chicken tenders recipe only requires 4 ingredients and around 15 minutes to cook so it is the perfect easy weeknight meal. So easy in fact that my almost four year old could make it with just a little help. Even the pickiest of eaters can fall in love with mayo Parmesan chicken.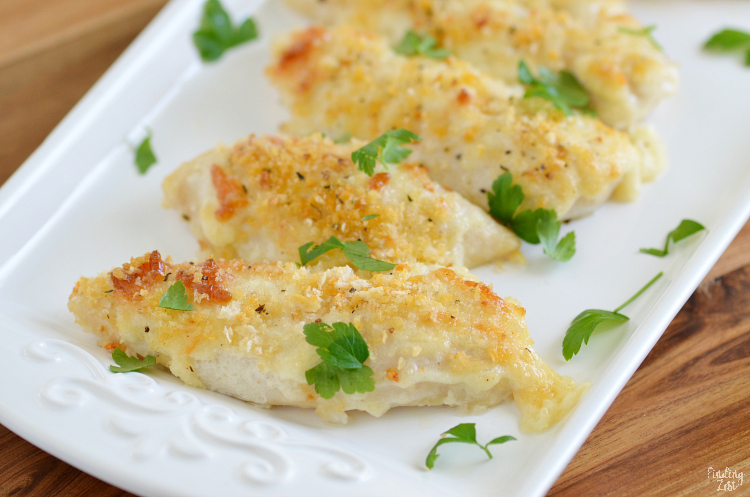 Parmesan Crusted Chicken Tenders
Author:
FindingZest.com (Altered recipe from Hellmann's)
Ingredients
½ cup Hellmann's® Real Mayonnaise
¼ cup grated Parmesan cheese
1½ lb. chicken breast tenders
¼ cup Italian Style Panko bread crumbs
Instructions
Preheat oven to 425 degrees F.
Stir together cheese and mayo in small bowl.
Arrange chicken on silicone baking sheet or aluminum foil-lined baking sheet
Spread mayo and cheese mixture over chicken.
Sprinkle bread crumbs over the top.
Bake approximately 15 minutes or until chicken is thoroughly cooked.
We loved how these Parmesan Crusted Chicken Tenders turned out, especially the flavorful and crunchy breading. Wesley loved them and has asked to make them again already.
What have you been up to with your mini chefs this week?
I am hosting Mini Chef Mondays along with 11 fabulous bloggers! 
Be sure to check out each of these recipes to make with kids!. We would love it if you would share your Mini Chef posts with us each week, too! Follow along socially and join in on the fun by using our hashtag #MiniChefMondays to share creations your mini chef created in the kitchen.