Sherbet punch was always a party punch that I always looked forward to having growing up. Mixing up various flavors of sherbet, juice and soda to create the color for any theme made it an ideal punch. Over the weekend, I threw a fun Elephant & Piggie party for my kids and thought a pink "pig" punch would work perfect for the theme. My boys were more than happy to help me create this pink Strawberry Sherbet Punch recipe.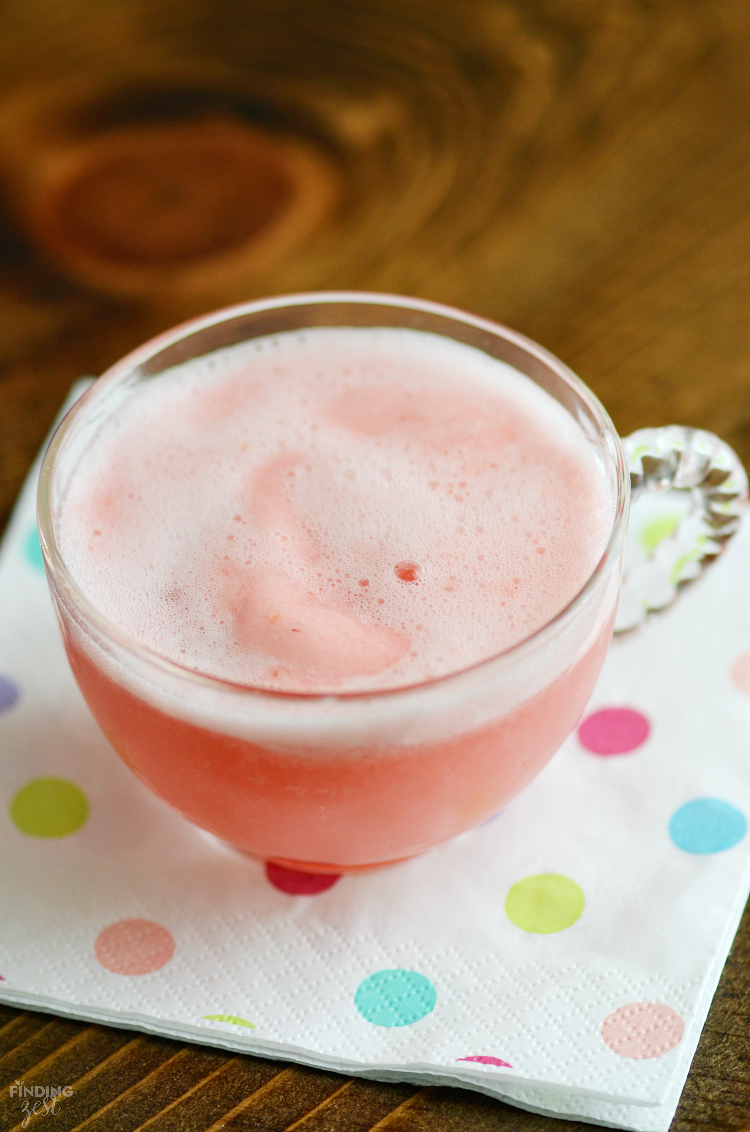 How to Make Strawberry Sherbet Punch
For this Strawberry Sherbet Punch recipe, I wanted to have two light pink ingredients to get the pig color I wanted. I opted for a strawberry lemonade and strawberry sherbet. Raspberry sherbet would also work well.
For any sherbet punch I've made, pineapple juice is always a given. I love the sweet flavor it offers without altering the color.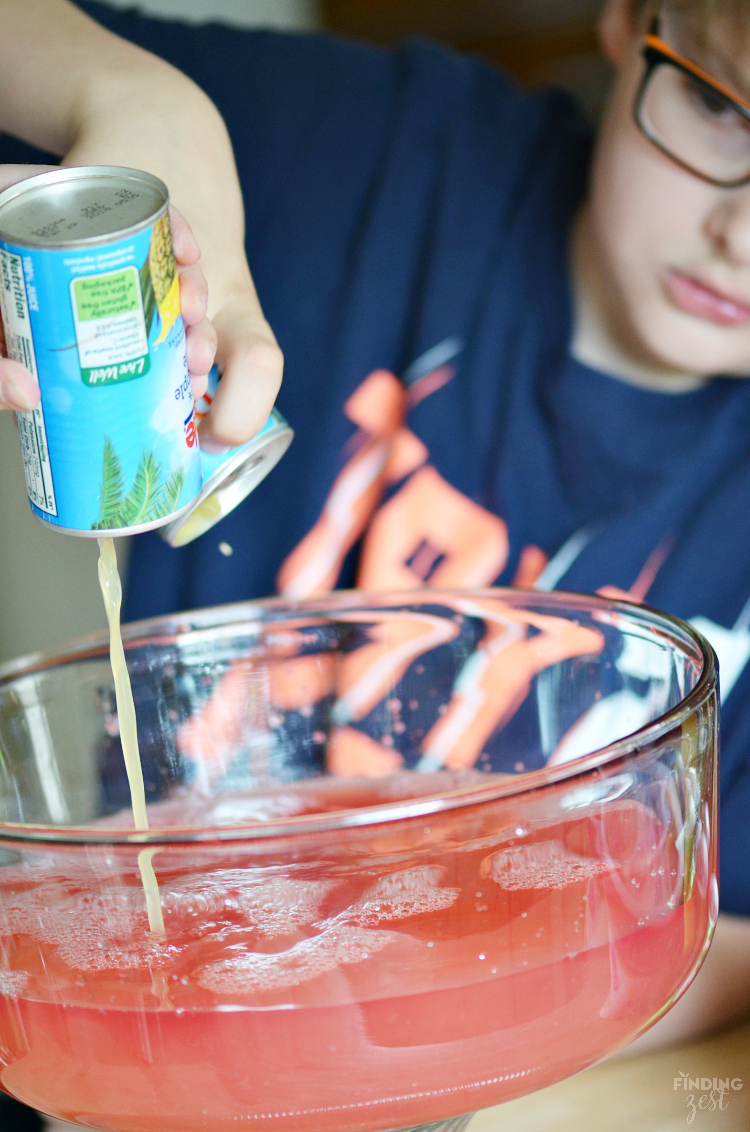 While I tend to stay away from sodas as much as possible, especially for my kids, in this recipe it is a must. Several years ago I tried to make sherbet punch without soda to make it healthier and avoid the fizzy aspect for my oldest son isn't who isn't a big fan.  Don't do this. 
Sherbet Punch Tips
For this recipe I've used much less soda than most sherbet punch recipes, but some is necessary to help break down the sherbet. I make my sherbet punch with ginger ale but any lemon-lime soda will also work.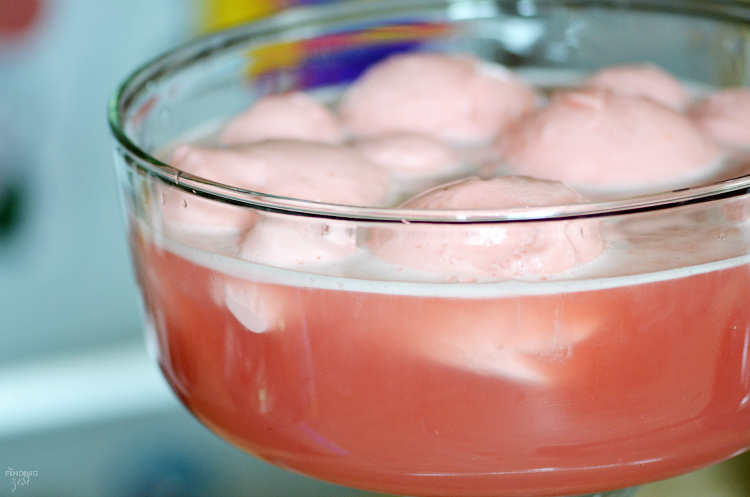 Another trick I've learned is to always pour some (or all) of the soda directly over the sherbet to break it down. I like to still put half into the punch bowl before the sherbet so I can stir some of it in, but that is up to you.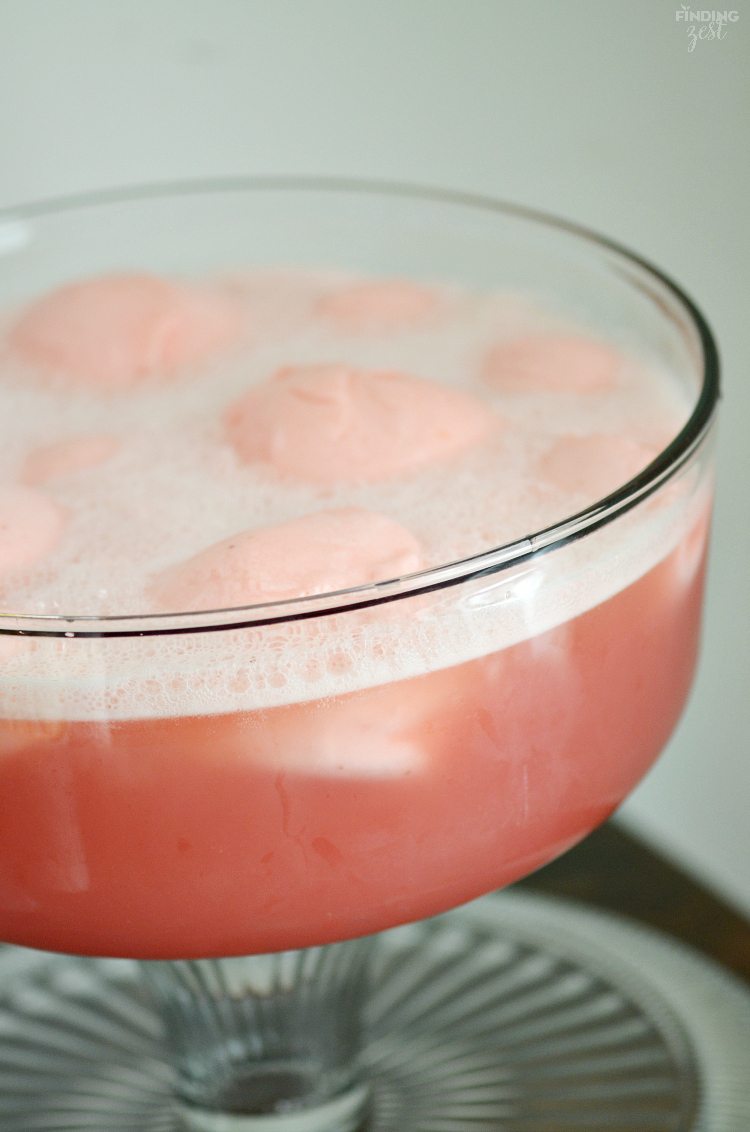 This time I tried using two different sizes of scoops of sherbet. I loved how well this worked. The smaller scoops will break down pretty fast. The larger scoops will take longer which is great if your punch will be sitting a little while.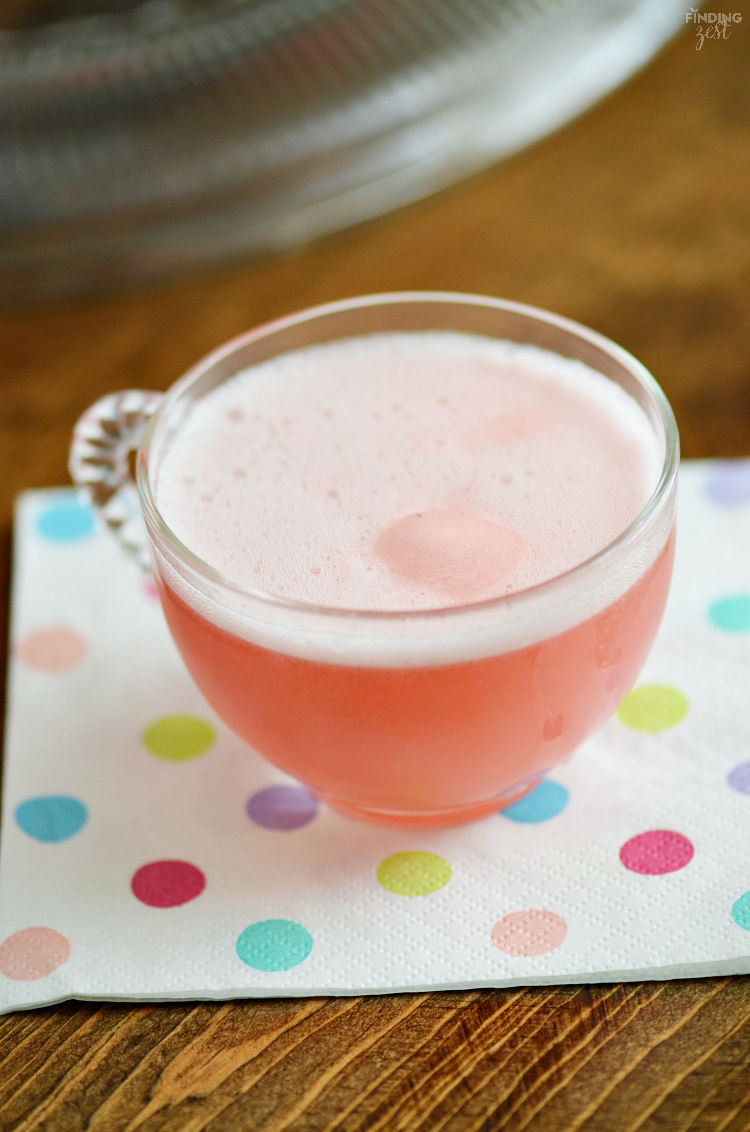 If your sherbet runs out and you still have a lot of of base punch left, you can always add more sherbet and pour a bit more ginger ale over the top to stretch it.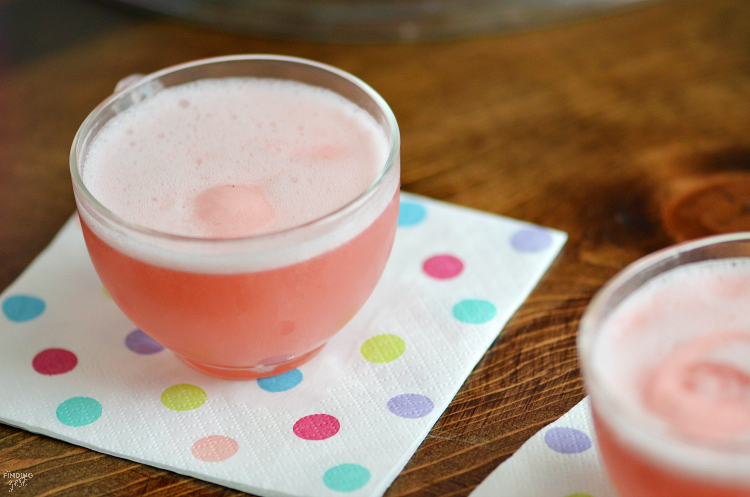 This pink party punch works great for any celebration including birthday parties, baby showers and wedding showers. It is always a crowd favorite here!

Pink Strawberry Sherbet Punch
Author:
Emilie at FindingZest.com
Ingredients
1 can (12 oz) strawberry lemonade frozen concentrate
4 cups water
2½ cups pineapple juice
3 cups ginger ale
7 cups strawberry sherbet
Instructions
Make strawberry lemonade with 4 cups of water.
In punch bowl, stir together strawberry lemonade, pineapple juice, and ½ of the ginger ale.
Scoop sherbet over top of punch.
Pour remaining ginger ale over top of sherbet.
Serve immediately.
Hope you love this sherbet punch recipe as much as we do!
What have you been up to with your mini chefs this week?
I am hosting Mini Chef Mondays along with 4 fabulous bloggers, find out more about the Mini Chef Mondays Team!
Be sure to check out each of their Mini Chef posts as well!