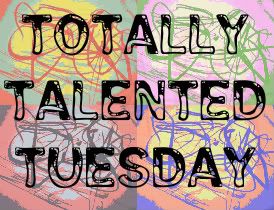 Talent can be anything from anyone you know! Did your child do great at baseball this week? Did you reorganize your kitchen? Post about it! To read more, click HERE
Lucian was having fun this past weekend building a tower with blocks. When we saw how high it was was we knew we had to take a picture of him next to it.
He was very careful as he added more blocks.

So we kept taking pictures wanting to get a shot of him by the tower before it fell down but at its tallest point.

But Lucian just kept going, and going.

Until he was too short to reach the tower anymore and had to stand on the ottoman.

Eventually it did tumble down but not before we marveled at his ability to stack such a high tower of blocks. He made it to 18 (working all by himself) before it finally fell. Great job Lucian!
Lucian sure has come along way from the earlier days of always knocking them down! Warren however still enjoys this and was in bed already or the tower would never have gotten this high with him around!
Want to see more participants in Totally Talented Tuesday? Visit Two of a Kind Working on a Full House!