I had a fabulous day hosting family for a 4th of July cookout and I ended up so busy that I forgot to take pictures! I think I'd better start putting someone on camera duty next year so I don't even have to think about it and maybe I'll actually get into a couple of the shots!
Am I the only one who does this?
But as a baking blogger, of course I got shots of my desserts including this Angel Lush Cake which was to die for and only 170 calories and 2 grams of fat per serving. Sweet, right?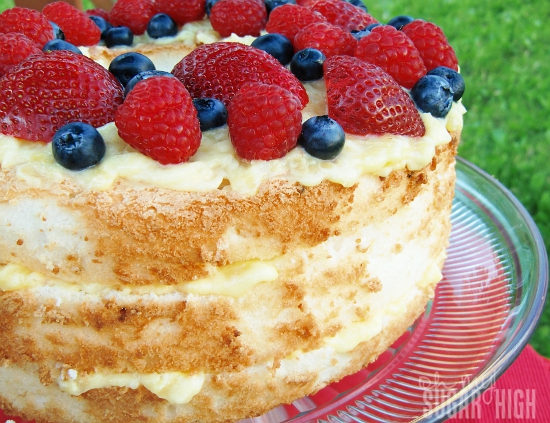 And this super easy American Flag No Bake Cheesecake which you can find already posted at Oh My! Sugar High. Both came from Kraft so if you haven't been to their site to scope out the recipes lately, I highly recommend a trip to drool over the options!
Did you have anything amazing for dessert this 4th of July?
For more Wordless Wednesday check out 3 Kids and Us, Mom Spotted, 5 minutes for Mom and Parenting by Dummies.