Congratulations, Mom and Dad! Having a baby is one of the best things that could happen to your family. However, along with all the joy, confusion, terror and excitement, babies also come with a whole lot of stuff! As first-time parents it can be confusing trying to navigate through aisles of diapers, baby cleaning products, feeding bottles and more. Here are a few baby tips from Rebecca Mcswain to help and save your sanity.
Feeding Your Baby
Feeding times don't have to be stressful, especially  if you're willing and able to give the following tips from Healthy Children Org a try:
Cuddle your baby. New parents often feel intimidated by a newborn's size., but don't be afraid to get close to your baby. Babies are small, but they're pretty tough. One way you could start bonding with her physically is to cuddle her during her bottle feeding sessions; this will reduce the stress for both of you and help make feeding sessions into a way to bond.   
Warm the bottle. Some

babies

can drink a bottle just grabbed from the fridge, but in general babies like their milk warm. You can do this by placing the bottle in a bowl; pour hot water into the bowl and wait for a few minutes. When the bottle feels lukewarm, take it out. Don't let it stay in the bowl for too long, though! Heat can change the composition of milk so go for lukewarm.

Never heat the milk in a microwave. Uneven heating can mean some portions of the milk are lukewarm while some are scalding hot. Even if you check the milk temperature by testing a few drops on your wrist, that might not be enough. In many cases, while bottles are warmed just right, the milk inside these bottles can prove to be too hot for babies. Skip the microwave and go for the warm bowl routine instead.
 Check the nipple hole. Do you often see your baby gagging on the bottle? If she is or if she's swallowing too fast, the nipple hole might be too big for her. Toss that out in favor of a smaller one. On the other hand, if she seems to be heroically sucking at the nipple all the time, if she's crying and frustrated, you might want to go for a bigger nipple hole.
 Take the bottle away when she sleeps. Don't let your baby fall asleep with a bottle in her mouth. Milk in her gums could lead to premature tooth decay. If sucking helps her sleep, give her a pacifier. 
Bathing Your Baby
 After feeding times, things could get messy. Here are a few answer from BabyCentre to common bath time questions:
 Can I use tap water?

Some kinds of tap water could cause your baby's skin to dry out so you might want to use gently-treated water instead of one with chemicals and impurities.

 Should I go for baby bundles?

Bundles of

baby stuff from baby stores like The Honest Company

provide you with a fast and easy way to get everything you need. When you're a parent, especially one with a baby, every minute counts. So give yourself more "me" time or just more time to sleep by shopping for baby washing essentials in a way that's fast and easy.

 If I don't have a baby bath, what do I use?

Your kitchen sink will work fine. Just make sure to disinfect everything before you start. A big bath also works but it could be awkward and hard on your back, with all that bending over. Use a bathing seat to make your life easier.

 Can I leave my baby in the bath?

If the phone rings, ignore it. If you think you need to answer the call, scoop your baby up and take her along. Leaving her alone in the bath, even if only for a few minutes, could lead to an accident.

 Do I use soap and cleanser on my baby's face?

Your baby's facial skin might be too sensitive. Washing her face with water is enough to keep the germs away early on.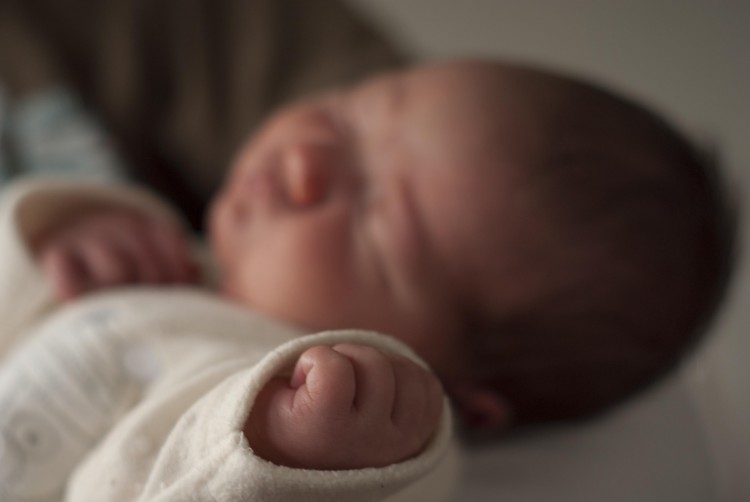 Changing Your Baby's Diapers
 Be a pro at handling your baby's diapers in no time with these tips from WebMD:
Wiping basics.

Wipe front to back if you've got a girl. This keeps infections from happening. For boys, put a cloth over his privates to avoid sprays of urine.

Distractions.

Use toys to distract your baby. This can make her squirm less, allowing you precious seconds to properly deal with the diaper. Disinfect any toys you use afterwards.

Clean Hands.

After you've changed the diaper, make sure to wash your baby's hands again.

Diaper pad.

Don't forget to wash and disinfect this regularly. Stains mean you'll need to wash that now instead of later. That or you could simply put a blanket or small towel over the pad whenever you use it. That way, you can keep it clean of germs.  
With these tips, you'll have a better chance of surviving your first few days caring for your baby. Welcome to babyland and first-time parenthood!