Thank you to Scholastic for sponsoring this post. All thoughts are my own.
Last month I shared information with you regarding the Scholastic Summer Reading Challenge. In case you missed that post, here is the low down on this free online reading program. Now in its 9th year, the Scholastic Summer Reading Challenge is dedicated to stopping the "summer slide" by encouraging kids to read throughout the summer months when school is out. Every year they introduce a new challenge theme and this year it is "Power Up & Read," powered by ENERGIZER®.
How does it work?
Through September 4, 2015

, kids can log their reading minutes (online and via mobile) as they read to break last year's world record of 304,749,861 minutes.
Parents can sign-up their kids at www.scholastic.com/summer. It's FREE!
Kids can also enter monthly sweepstakes to win fabulous prizes, and earn digital rewards when they complete weekly reading challenges.
If haven't yet toured the site, you are missing out! Getting set up is easy and kids will have fun picking their own screen name based on several drop down menus that can make for some wacky combinations!
Logging in the reading minutes is completely painless, with kids trying to reach their weekly goal.
The site offers more than just a reading log. Kids can log minutes on-the-go to earn digital rewards and badges as they hit reading milestones. It also offers ways to make learning fun, such as the super cool Innovation Machine which helps kids create their own stories and enter its contest to win prizes.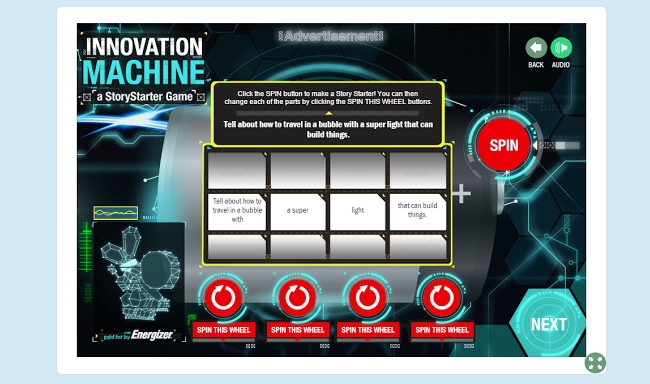 Thankfully my boys love to read anyway, so I've been mostly encouraging them to read more. School hasn't even been out a month, but I'm already hearing I'm bored. My first response is always go read a book. And to my delight, they do. We also have a lot of quiet time in our house including right before bed. They get to wind down after a long day with a book. My husband often reads to them as well so it is up to an hour (or more) of reading a day.
Lately my boys can't get enough of their Calvin & Hobbes book set and they love to read it alone and with each other to share in some laughter. It is the perfect way to spend a rainy day! If your child is struggling with the desire to read, consider branching out to different book genres. They don't have to be chapter books if your child doesn't care for them or finds the length overwhelming.

So why should kids read this summer?
Kids fall prey to the "summer slide," the common loss of skills due to being out of school, when they do not read over the summer.
Research shows Teachers spend four to six weeks re-teaching materials to students because of the "summer slide"—the learning losses which can occur when school is not in session. (Alexander et. al, 2007)
Summer is the perfect time for a child to discover the power of choice. According to the Kids & Family Reading Report, 5th edition, 91% of kids (ages 6-17) say that their favorite books are the ones they pick out themselves.
What's available this year for kids?
Kids can unlock 12 original short stories (exclusively for this year's challenge) from favorite children's authors and access never-before-seen videos from the authors! Each of the authors has written a unique short story using the same opening sentence, which is, "I glanced over my shoulder to make sure that no one had followed me into the shadowy library, then took a deep breath and opened the glowing book…"
 The authors include Blue Balliett, Patrik Henry Bass, Varian Johnson, Gordon Korman, Michael Northtrop, Maggie Stiefvater and Jackson Pierce, Roland Smith, R.L. Stine, Tui T. Sutherland, Lauren Tarshis, Wendy Wan-Long Shang and Jude Watson.
 Each story has a "read along" audio component, inviting kids of all ages and reading levels to enjoy these highly engaging stories.
What's available this year for parents?
The parents site features new, daily tips for parents called "The Daily Digest."

Parents can enter weekly sweepstakes to win a "Power Up & Read Kit" and watch videos about summer reading activities to keep you "innovative" all summer long. The prize pack includes: Scholastic tote bag, water bottle, a copy of Reading Unbound by Jeffrey Wilhelm and Michael Smith, $10 gift certificate to Scholastic Store Online, Energizer® brand batteries, Scholastic books, and more.
Parents can download free resources, including printables and booklists for kids of all ages.
FIND OUT MORE:
I hope you'll join me by signing your child up for the Scholastic Summer Reading Challenge to encourage more reading this summer. Watch for additional posts this summer as we share more great ideas, information and our journey with the reading challenge!