*This is a guest post brought to you by Reed and Barton.*
Christmas is an exciting time for all of us, spending time with family and our loved ones is the best part of all. If you have a little one and this Christmas is their first one, why not make it special?

There are many ways to mark this special occasion, your baby's first Christmas. Investing in a baby's first Christmas ornament, such as a sterling silver baby ornament, is a wonderful way to keep the memories alive forever, and having a special memento to look back at. You can start a tradition with your family, purchasing a baby's first Christmas ornament like this baby blown glass ornament for each child's first Christmas.
Another great tradition that you could start by purchasing special ornaments is to, purchase a new one for every Christmas season for each child. They could choose their own Christmas ornaments every year, and when it comes time to decorate the tree, they can hang their special ornaments on the tree themselves.
To make your special Christmas ornaments even more unique, you can have your child's name engraved onto the ornament, and you can also add the year! If you want a special Christmas ornament for the entire family, there are also options for that. You can purchase ornaments that are customized for your family, you can add the names of each member, and even include pets.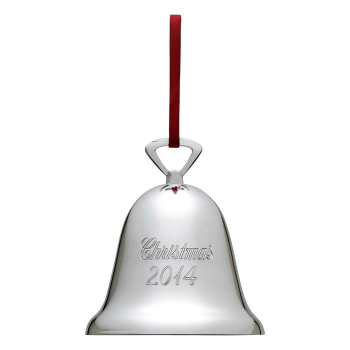 These amazing Christmas ornaments can also be given to grandparents, Godparents, teachers, friends, aunts, uncles, nephews, and nieces. Almost anyone that is special to you can be included in this Christmas tradition. What better way to create beautiful memories, than with an ornament that can be treasured forever?
Having a special tradition for Christmas is the perfect way to instill special memories for your family and children. They will always remember the special tradition that you started with them, when they were children. They could then pass this tradition down to their own children, and keep the tradition alive for many more years to come.
Shop for these and many other ornaments for Baby's First Christmas at Reed & Barton.