Welcome to the third week of Mini Chef Mondays! I'm on a team of bloggers sharing new recipes that we've whipped up with our kids. I do hope you'll link up with us this week! (See more information at the bottom of this post.) If you didn't catch my previous posts, we've already shared a Chocolate Chip Banana Cake and JELL-O Cranberry Cookies. This week we were inspired by some gorgeous Sunday morning sunlight and decided to make a refreshing Cherry Banana Yogurt Smoothie.
My 7 year old son Warren (my other mini chef) saw Wes and I in the kitchen and didn't hesitate to join in. (I love how as soon as he sees me with the camera he poses.)
I gave them several different options in which to make their smoothies including frozen dark cherries, bananas, blackberries and mango along with greek yogurt and milk. Surprisingly they both chose cherries and bananas which made my job easy!
They each took turn adding ingredients to our blender. Warren felt extra cool when I let him control the blender.
The best part about smoothies is that they are very hard to get wrong. I've never tasted a horrible smoothie before so let your kids have fun in the kitchen experimenting with different flavor combinations. Both of my boys were so excited about the variety of ingredients and getting a choice in exactly what we made.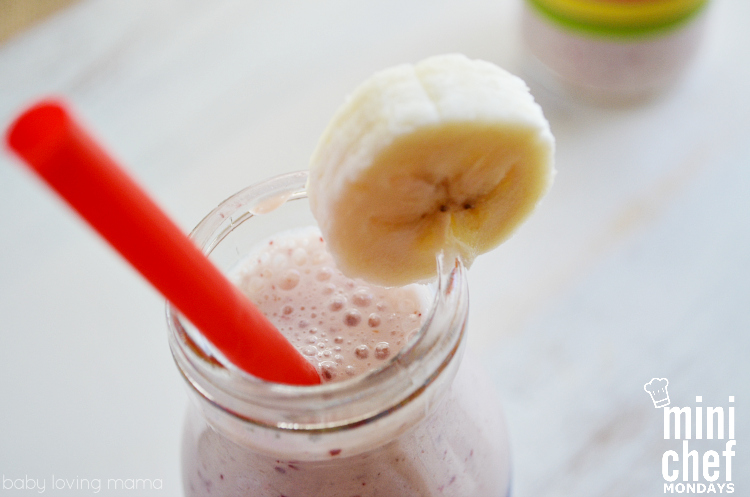 In the end, these Cherry Banana Yogurt Smoothies were a delicious breakfast and a perfect opportunity to spend quality time in the kitchen together!

Cherry Banana Yogurt Smoothie | Mini Chef Mondays
Ingredients
⅔ cup frozen cherries
1 banana, frozen
⅔ cup milk
⅔ cup Greek Yogurt (vanilla or honey flavored)
Instructions
Add all ingredient to blender.
Blend until combined.
Serve immediately.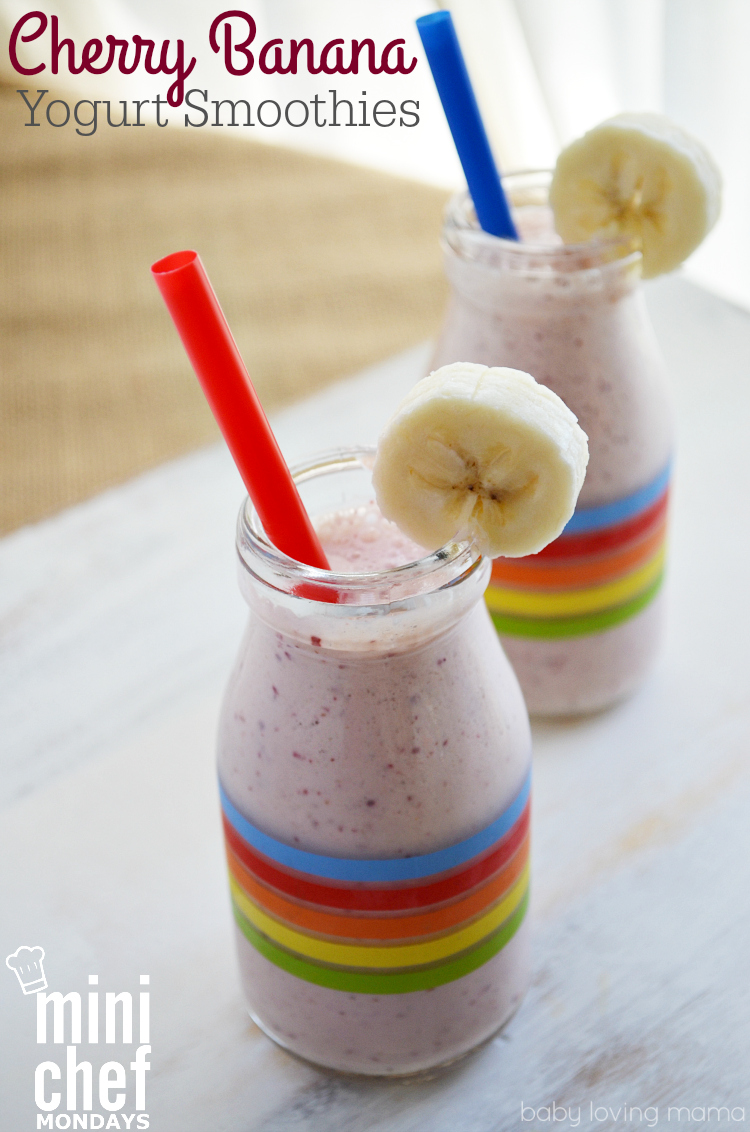 Hope you have fun with your mini chef this week!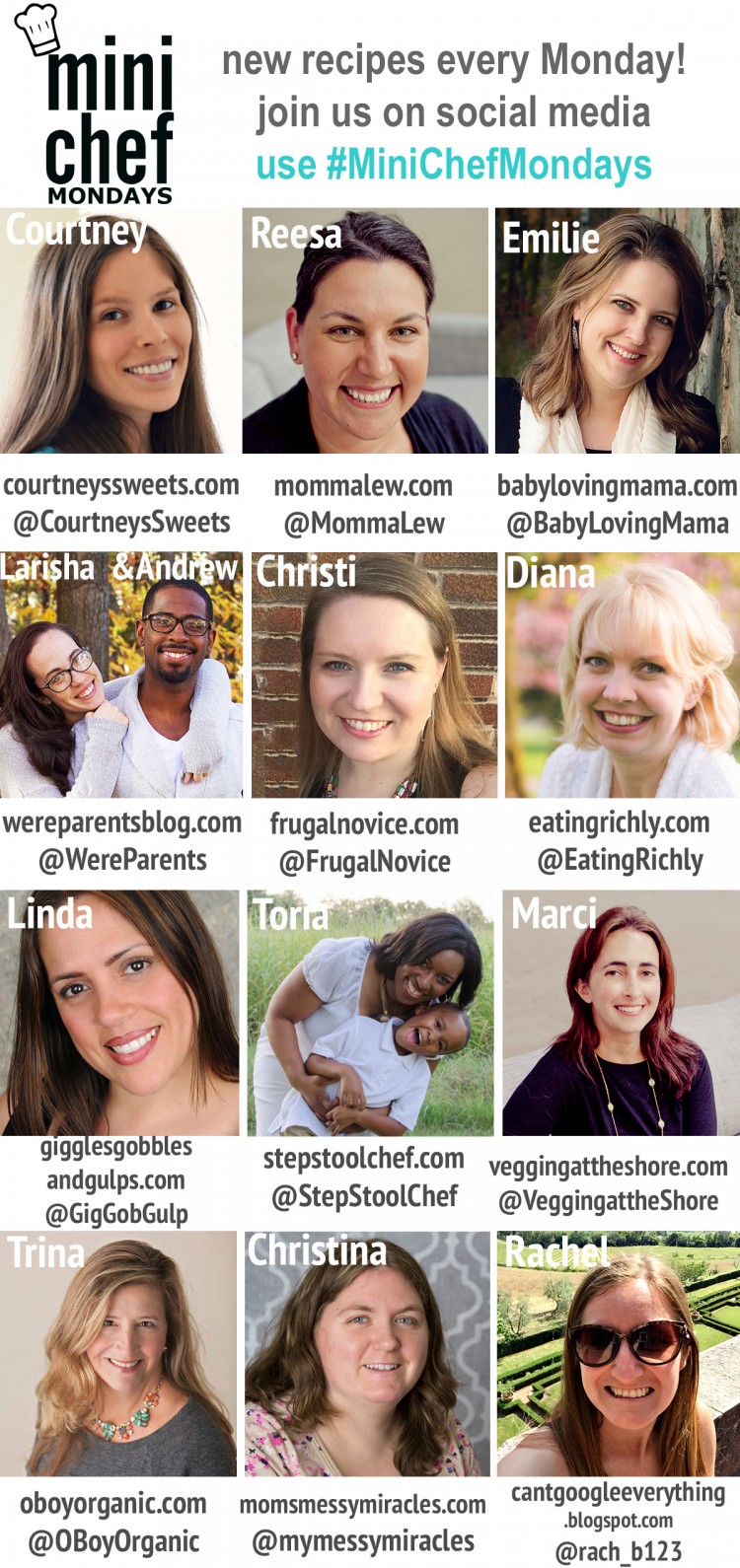 I am hosting Mini Chef Mondays along with 11 fabulous bloggers!
Be sure to check out each of their Mini Chef posts as well. We would love it if you would share your Mini Chef posts with us each week, too! Follow along socially and join in on the fun by using our hashtag #MiniChefMondays to share creations your mini chef created in the kitchen. Additionally, if you have a kid-friendly recipe that kids can easily recreate link up! Don't have a blog? Share the URL of your instagram photo in our linky below. I'd love to feature you next week!