I can't believe it is already August! At the end of the month my two oldest boys will be headed back to school while my little guy will be attending a school readiness program to get him ready for kindergarten next year. Time certainly flies. I've been packing lunches virtually every day during the school year for the past five years. I have found that I stuck with a few of their very favorite options but it is time for new and fresh ideas! For Mini Chef Mondays the month of August is all about sharing ideas for back to school. First up, Wes and I created these easy Cinnamon Yogurt Dippers!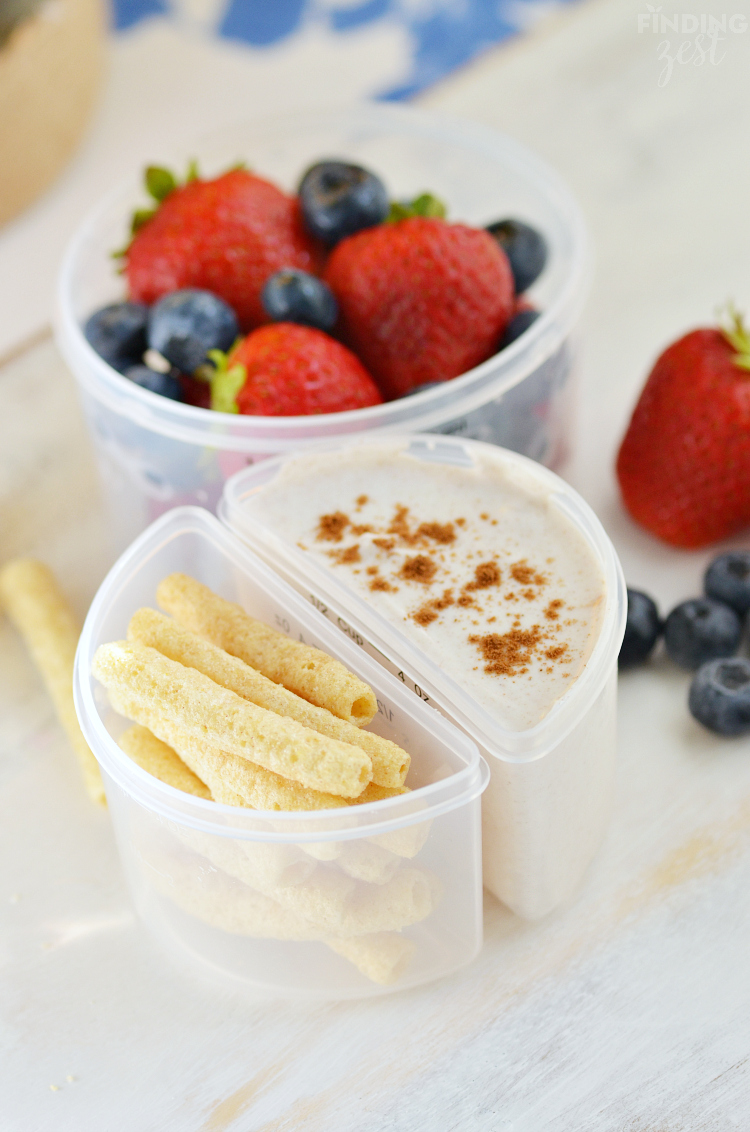 All of my kids love yogurt but I typically just send it the traditional way in their school lunch. Wes and I decided it would be way more fun to use yogurt as a dip instead.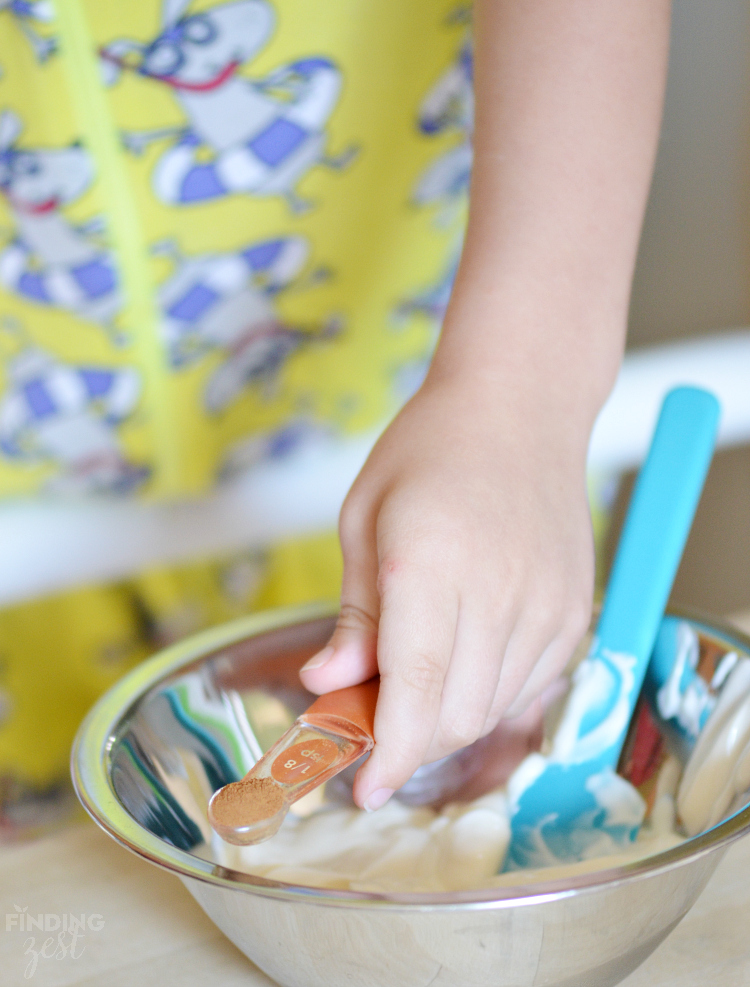 You can definitely have fun with different flavors but we went with a vanilla greek yogurt and added some cinnamon to it to switch it up.
You can add more cinnamon if you like a stronger flavor but we didn't want it be too powerful.
For dippers, we used Cinnamon Apple Straws. These multigrain straws are super tasty and perfect for dipping. As a bonus, they have no artificial flavors or preservatives, are non-gmo, vegan and have no trans fat.
Fruit is always part of our school lunches so we paired them with some delicious berries. Apples or grapes would also be a great choice!
Cinnamon Yogurt Dippers
Ingredients
½ cup vanilla Greek yogurt (or your favorite variety)
¼ teaspoon cinnamon
fresh fruit, apple straws, pretzels, cookies or crackers for dipping
Instructions
Mix yogurt and ⅛ teaspoon cinnamon together.
Top with remaining cinnamon.
Keep cold until ready to serve.
Serve with your favorite dippers.
You'll want to be sure to use an ice pack to keep the yogurt nice and cold. I have a large selection of small ice packs and containers with ice packs that attach to the lid.

I'm looking forward to trying this out for back to school. Wes certainly loved putting it together. Getting kids involved in making their own lunches is a great way to encourage trying new things, but also teaches responsibility.

What have you been up to with your mini chefs this week?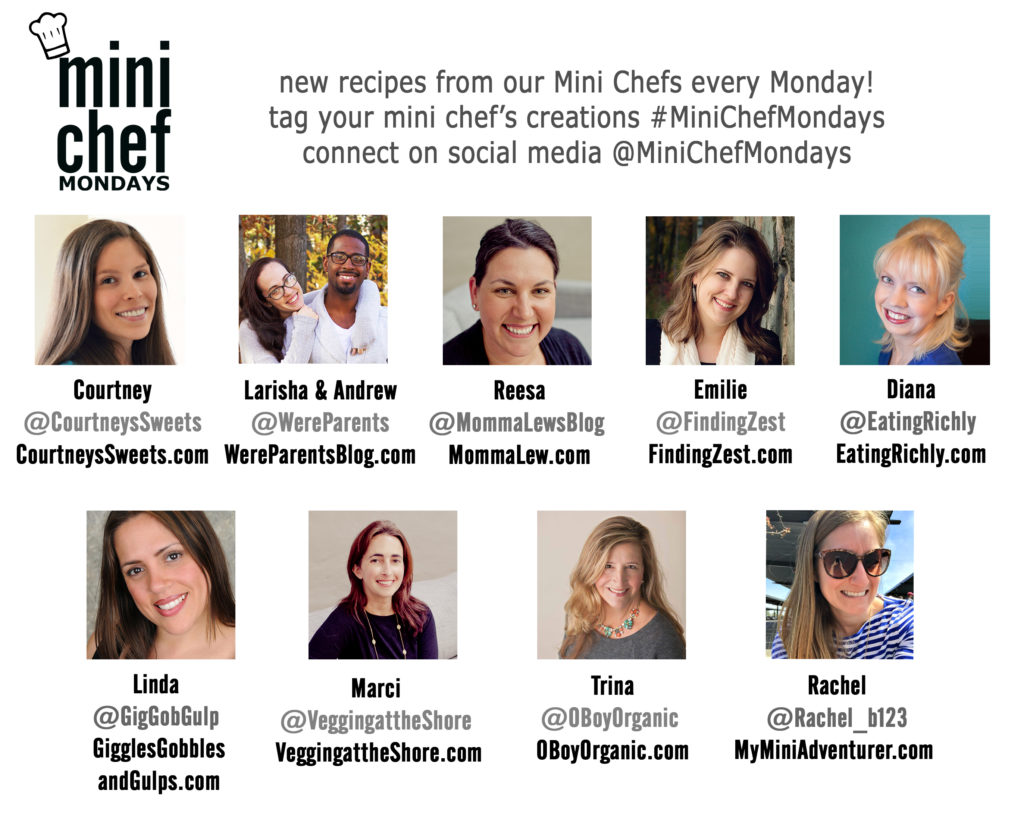 I am hosting Mini Chef Mondays along with 8 fabulous bloggers! Read how Mini Chef Mondays started, plus how to link up!
Join our facebook group to find even more recipes and share recipes too!
Join the Mini Chef Mondays newsletter to get the latest recipes delivered to your email each week! Don't worry, we will only use your email for Mini Chef Mondays recipes, pinky promise!
Get featured and follow us too!
Be sure to check out each of their Mini Chef posts as well!