We all now how crazy it can be during the transition to back to school. We start next week and I'm still on the hunt for more recipe ideas to create more interesting lunches for my boys. Their schools allows peanut butter in the lunch room only where they have designated peanut free zones. (Nuts are not allowed at all in the classroom.) Since peanut butter is a favorite for my kids, it is nice to still have it as a lunch option, while still keeping those with allergies safe. Regardless of whether your school allows it, this Crunch Apple Peanut Butter Wrap recipe is still a tasty choice for breakfast on the go or as hearty after school snack. (See more back to school recipes by checking out our recent Mini Chef Mondays posts.)
This apple peanut butter wrap is very simple and easy to get mini chefs of all ages involved.
I cut the apple but Wesley handled assembly with just a little direction.
We used a protein packed dark chocolate granola and a few mini chocolate chips to add to the crunch and flavor.
This is an amazing flavor combination!
Crunchy Apple Peanut Butter Wrap
Recipe Type:
Breakfast, Lunch or Snack
Ingredients
2 tortillas, 6 inch
2 to 3 tablespoons peanut butter
1 medium apple, cut into thin slices
1 tablespoon mini chocolate chips
2 tablespoons granola
Instructions
Divide peanut butter onto two tortillas. Spread evenly, within inch of edge.
Place apple slices along center of each tortilla.
Sprinkle with chocolate chips and granola.
Fold each side into middle to create wrap.
Enjoy!
Because of the peanut butter, this wrap stayed together well as Wesley ate.
Needless to say, he LOVED it.
His older brother Warren devoured a wrap as well. Now I've got another great back to school recipe!
What have you been up to with your mini chefs this week?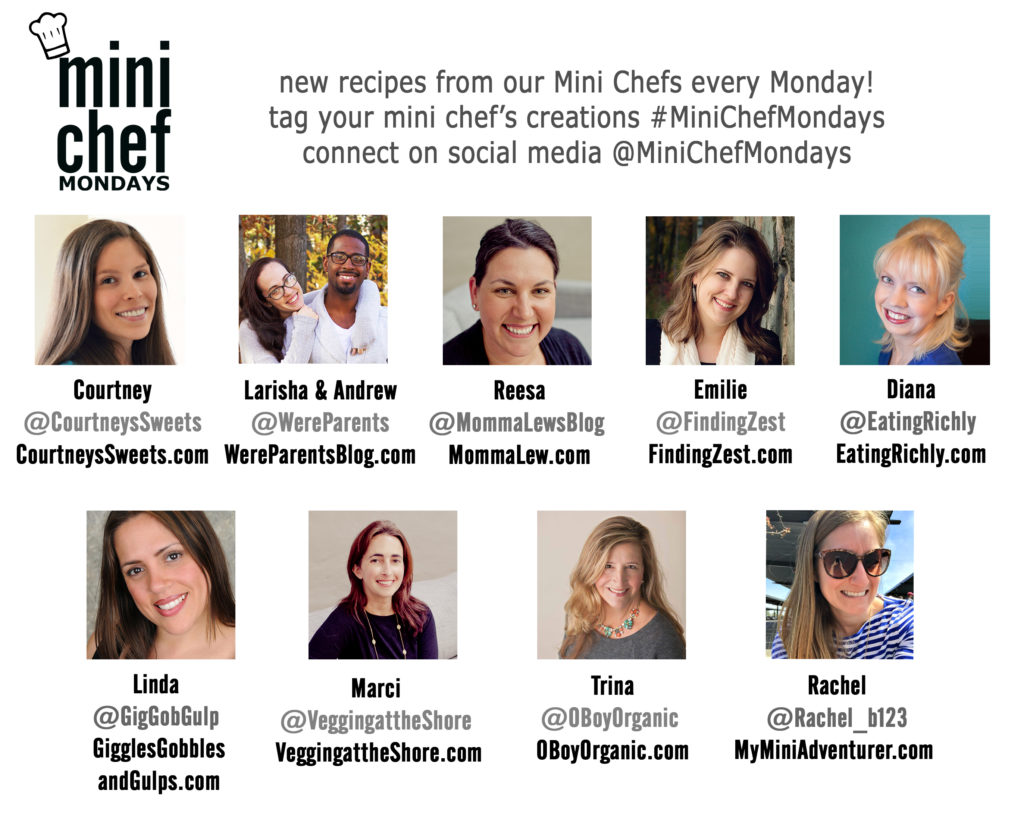 I am hosting Mini Chef Mondays along with 8 fabulous bloggers! Read how Mini Chef Mondays started.
Join our facebook group to find even more recipes and share recipes too!
Join the Mini Chef Mondays newsletter to get the latest recipes delivered to your email each week! Don't worry, we will only use your email for Mini Chef Mondays recipes, pinky promise!
Get featured and follow us too!
Be sure to check out each of their Mini Chef posts as well!