This post is sponsored by Disney-Hyperion. Thoughts are my own.
We were first introduced to the wonderful children's book author Mo Willems through the Pigeon book series. (Check out my post if you aren't already familiar).  And since that time, my kids have had the chance to check out the Elephant & Piggie series as well. These books are perfect for early readers with big words and plenty of silly antics. I love the core messages such as learning patience and sharing taught through humor. My kids love them! This month his latest Elephant & Piggie book,  The Thank You Book was published, marking the end of this 25 book series.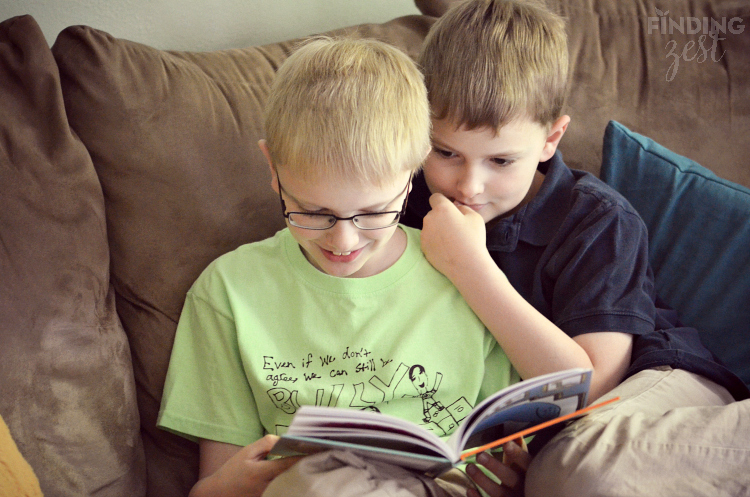 Piggie cannot help smiling. Gerald can.

Gerald worries so that Piggie does not have to.

Gerald and Piggie are best friends.

In The Thank You Book!, Piggie wants to thank EVERYONE. But Gerald is worried Piggie will forget someone . . . someone important.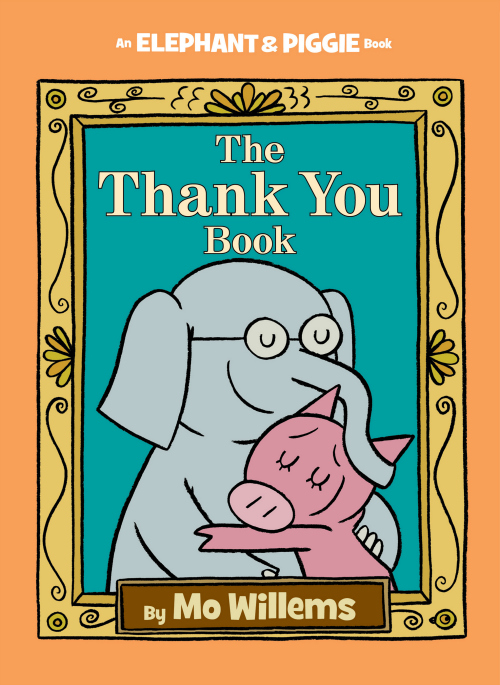 The Thank You Book is the chance for these memorable characters to say thanks to so many others who have appeared in their books. Since the Pigeon has become one of our kids' most beloved book characters, they were super excited to see a cameo in this book. They even loved the friendly flies spotted in this book which also can be found in The Pigeon Needs a Bath.
Since this book is all about giving thanks, an actual Thank-o-Rama (according to Piggie in the book), Mo Willems is declaring the month of May a Thank-o-Rama! It is meant to be a celebration of friends, parents, bus drivers and anyone — ANYONE — who deserves a "Thank You".
In honor of this, my kids decided to thank their classroom teachers for helping them learn this school year using materials from our recent Mo Mail.
Earlier this month my third grader had to say goodbye to his classroom student teacher and I was able to offer him this thank you postcard from the #ThankoRama campaign. I loved reading his way of saying thank you and Mr. Phillips certainly appreciated it.

Visit Thankorama.com to learn how to draw Piggie, download activity sheets, and more!
"I Will Thank" Speech Bubbles
You can download and share a photo on social media using #ThankoRama. Who will you thank?
GIVEAWAY
I have one fun "Mo Mail" prize package like the one I received to give away to one of my lucky readers!
The prize pack will include:
The Thank You Book in hardcover
Elephant & Piggie event kit & standee
2 Elephant & Piggie tshirts
Open to US addresses only. Prizing provided by Disney-Hyperion.